Fig growing in the wild - pics!
greenman28 NorCal 7b/8a
August 25, 2010
Howdy, fig growers!
I drive by this fig tree several times a week. It isn't the largest in the area;
but it always catches my eye, and I've been meaning to take some pictures for a while.
It's growing wild on the edge of a seasonal creek, but I'm not sure if it's a wild fig per se.
Currently, it is surrounded by star thistles, burrs, and poison oak, and located in the oak
woodlands of Placer and Nevada Counties in northern California.
The tree is situated on the north-east side of a small hill, so it gets morning sun and
afternoon shade (you can see the sun going down behind it). For this reason, it stays
very green throughout the season. Other figs, with different exposure, don't look nearly as lush.
Forgive the lighting and lack of trunk shots...I simply didn't dare scrambling any closer.
The variation in leaf-hues, from greens to metallic blues, is truly spectacular.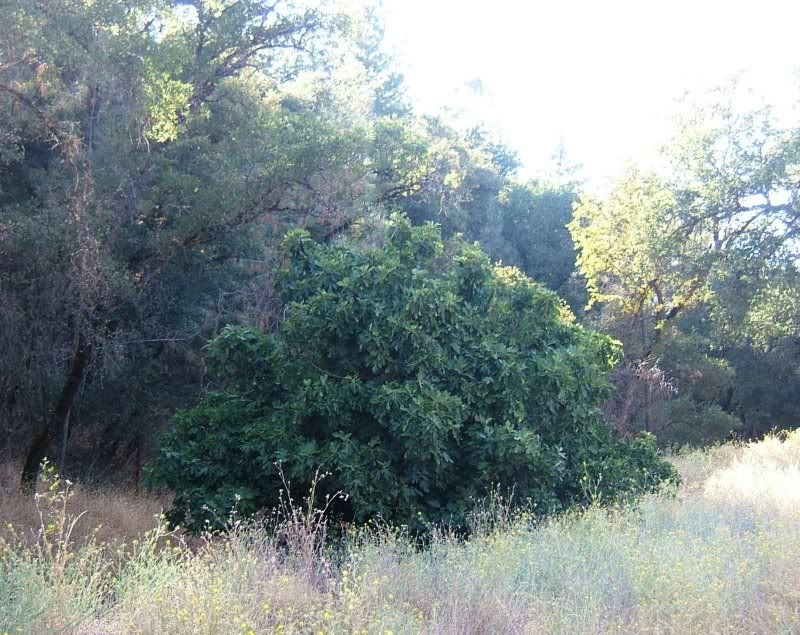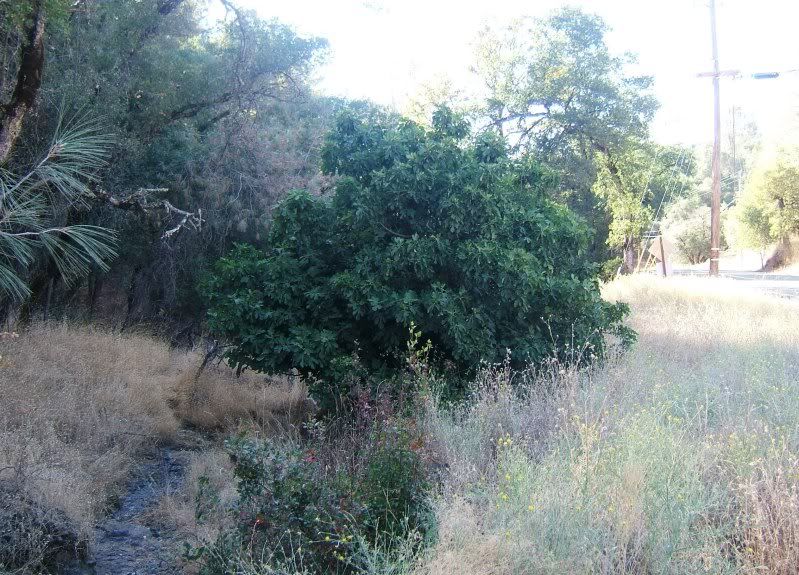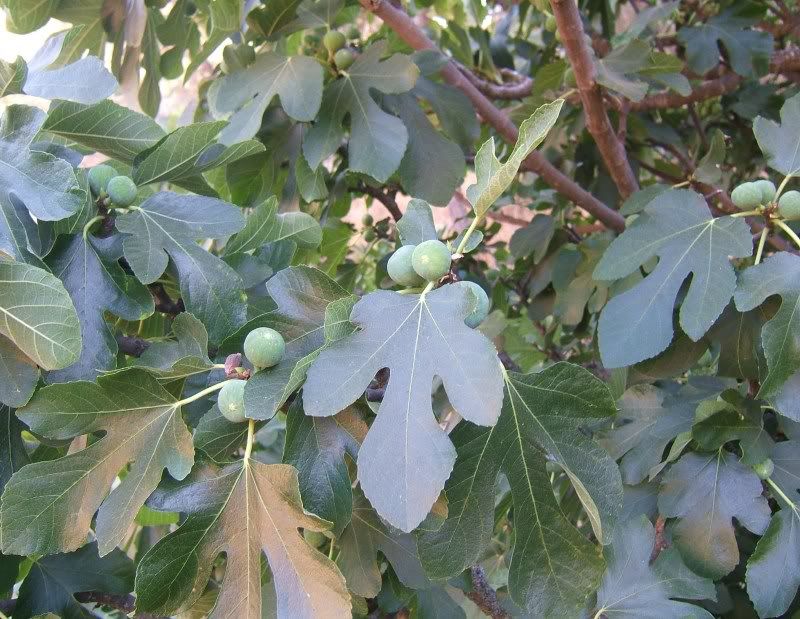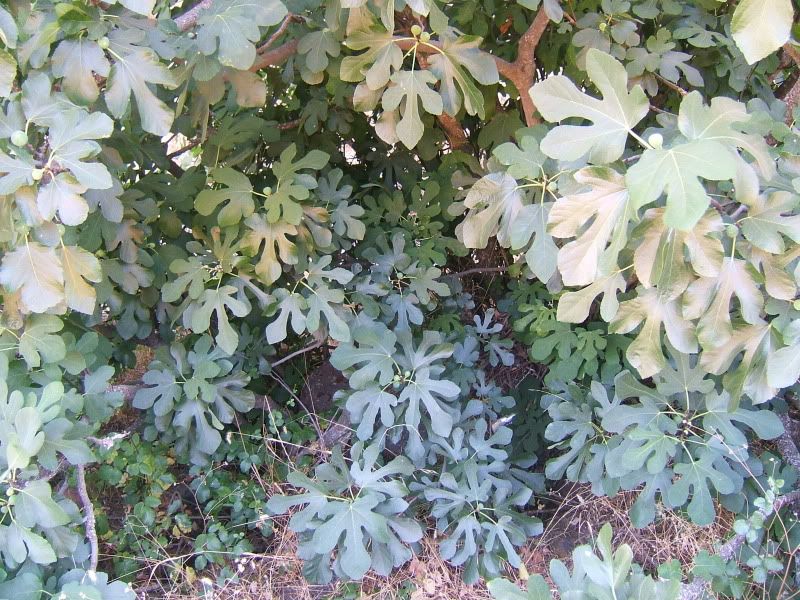 Josh