I pruned it. ;)
northspruce
(z3a MB CDA)
August 6, 2012
I steeled my nerves and pruned that tomato plant I've been complaining about. I just cut off everything that didn't have tomatoes on. The pile in front is what I took off:
This is what's left. It's hard to see but there are a LOT of tomatoes in there!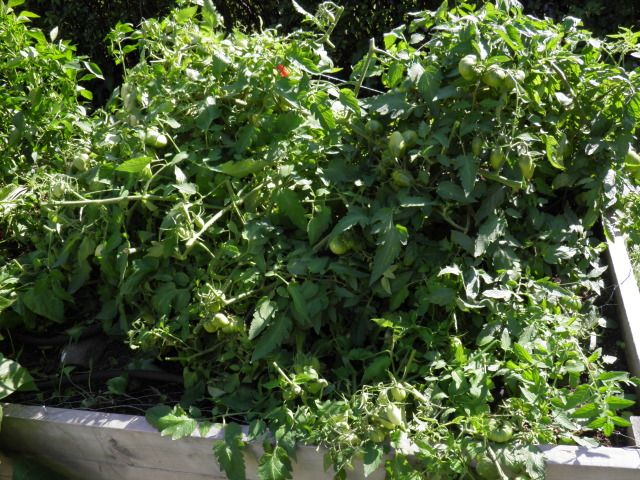 Also, my zucchini is terrifying.