How many hostas can you fit in this bag?
SouthCountryGuy Zone 4b-5 SE BC
(Zone 4b-5 SE BC Canada)
August 18, 2014
25...my heart is sad as I had a few with very obvious symptoms of HVX. Thanks to Northspruce for enlightening me.
Such a sad, sad day.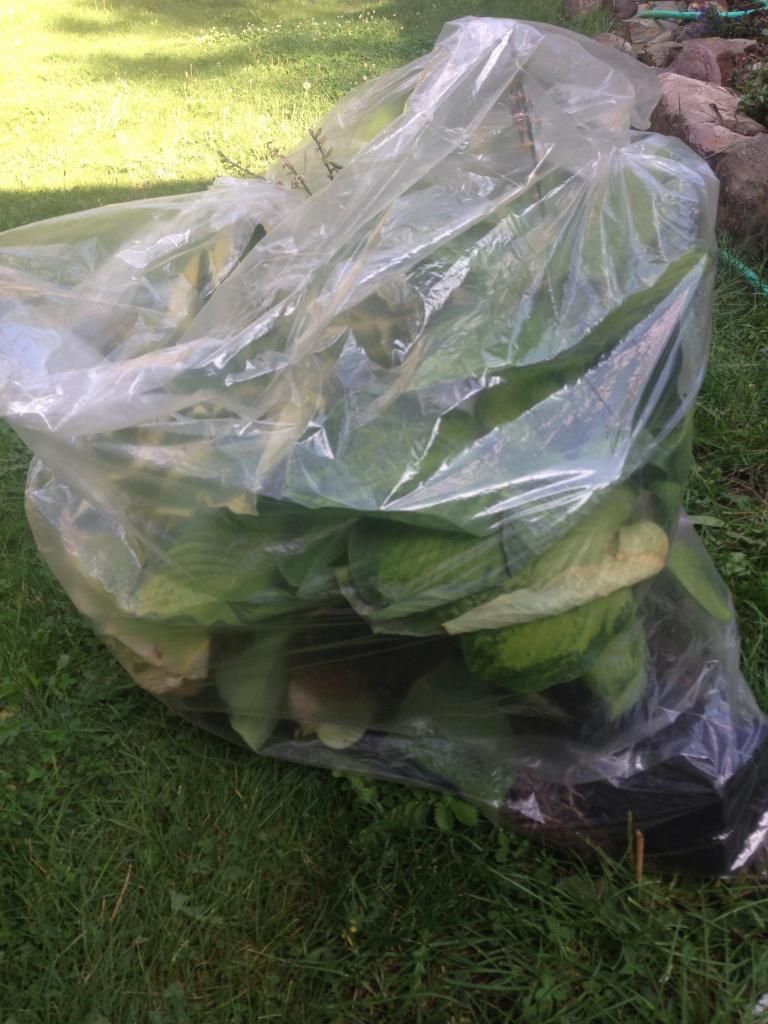 I pruned them all to be safe...uggg.... who has beer?
SCG