Valiant -- northern grape
don555
(3a)
September 27, 2011
Growing grapes in zone 3 in something that really appeals to me, and of the various (and limited) grapes we can grow, "Valiant" is definitely a top pick. Usually winter-hardy even above the snow-line, it is vigorous and productive, plus the fruit ripens early, so ripe grapes are pretty much guaranteed with a decent amount of sunshine, whereas many other grapes might not ripen even if the vines survive our winters. That said, Valiant fruit is small and seedy, hey, that's why we don't have vineyards around here!
I've grown Valiant off-and-on for 20 years. The fresh fruit is very tasty, like the Concord grape, but the plentiful seeds severely limits its appeal as a table grape. I tried making wine from my Valiant grapes a few years back, and the taste was okay, but nothing worth repeating.
I've put the fruit through a juicer and yes, it makes a very tasty juice, but having to freeze anything we won't drink within a few days makes this not too convenient.
So this year I made the fruit into jelly, and this is definitely the best, most yummiest use I've found for these grapes yet. Forget fresh eating, forget wine, these grapes yield jelly with a taste that will astound!
Grape harvest, September 17... harvest slightly under-ripe for best flavour and pectin content in the fruit: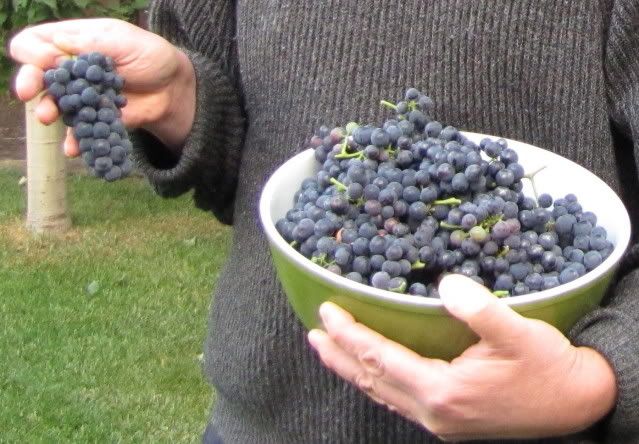 Boiling up the brew: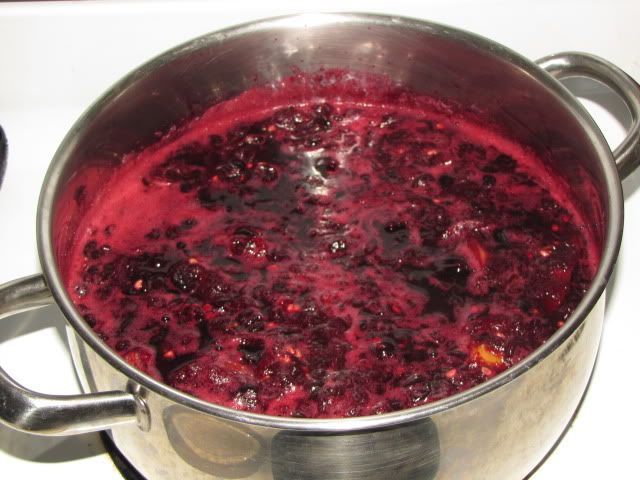 The jelly is so dark that I needed strong sunlight to shine through and show some colour...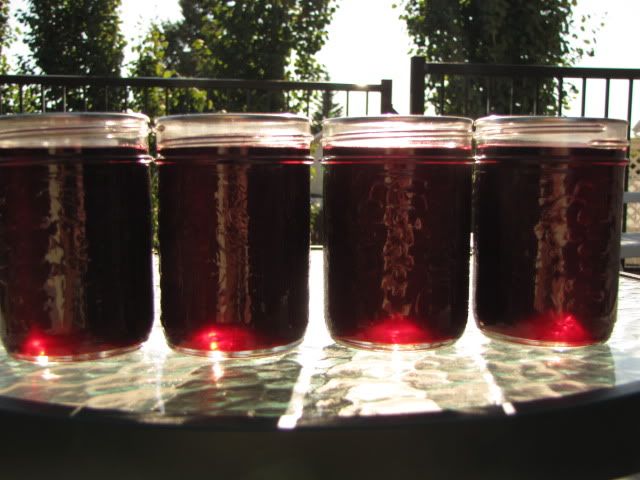 Strong sunlight on the jelly-jars, to show that the jelly is transparent.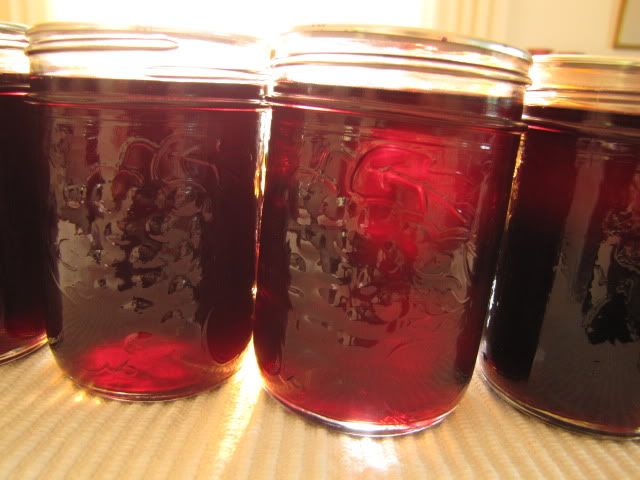 So yummy!