Insect eating coneflower/daisy petals
Last year I had some montauk daisies planted and something ate the petals off. I thought it was earwigs, would occasionally spray it with Natria pest spray.
This year I have two Becky shasta daisy plants and four coneflowers, two magnus and two bright stars.
In the front garden as soon as a petal would appear I would see the next morning the petals had been eaten off. Now I have some shastas open too, same story. Although about 3 feet away in a pot I have some banana cream shastas, they nibbled one petal only, and there is a bright star coneflower on the side of the house, only one petal nibbled there too.
Also I bought some more purple cones (prairie speldor) and some becky shastas, only one petal nibbled on the coneflower.
I have been dusting with Sevin and spraying with Natria but to no avail. This evening around 10 I went out to look and there were three to four beetles on each bloom! I can't tell what they are, I'm no expert on beetles. But I heard Japanese Beetles only are out during the day, and my pests are only out at night.
Also the leaves on my bee balm, dahlia, sunflower, and Joe Pye weed are eaten up (the bee balm is especially pitiful looking).
What do I do about these buggers, and what are they?
These are the best pics I could get.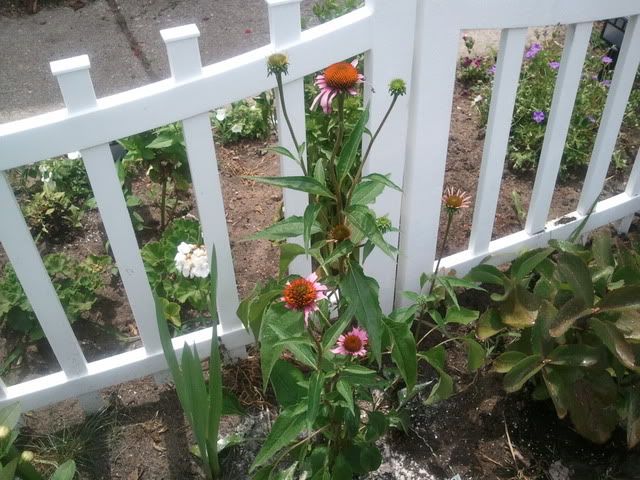 Joe Pye Weed
Bee Balm (Swiss cheese!)
Bad pic but it was dark.