Conifers In Containers - My Small Collection. Share yours too.
NoVaPlantGuy_Z7b_8a
(Alexandria, VA 7B/8A)
November 12, 2010
Just thought I would post some photos of my small collection of Conifers, most of which are in containers for now. Some will obviously be going into the ground eventually as they will outgrow their confines.
Would love to see photos of everyone's containerised conifers as well.
So here they are:
Group shot of planters next to the front steps: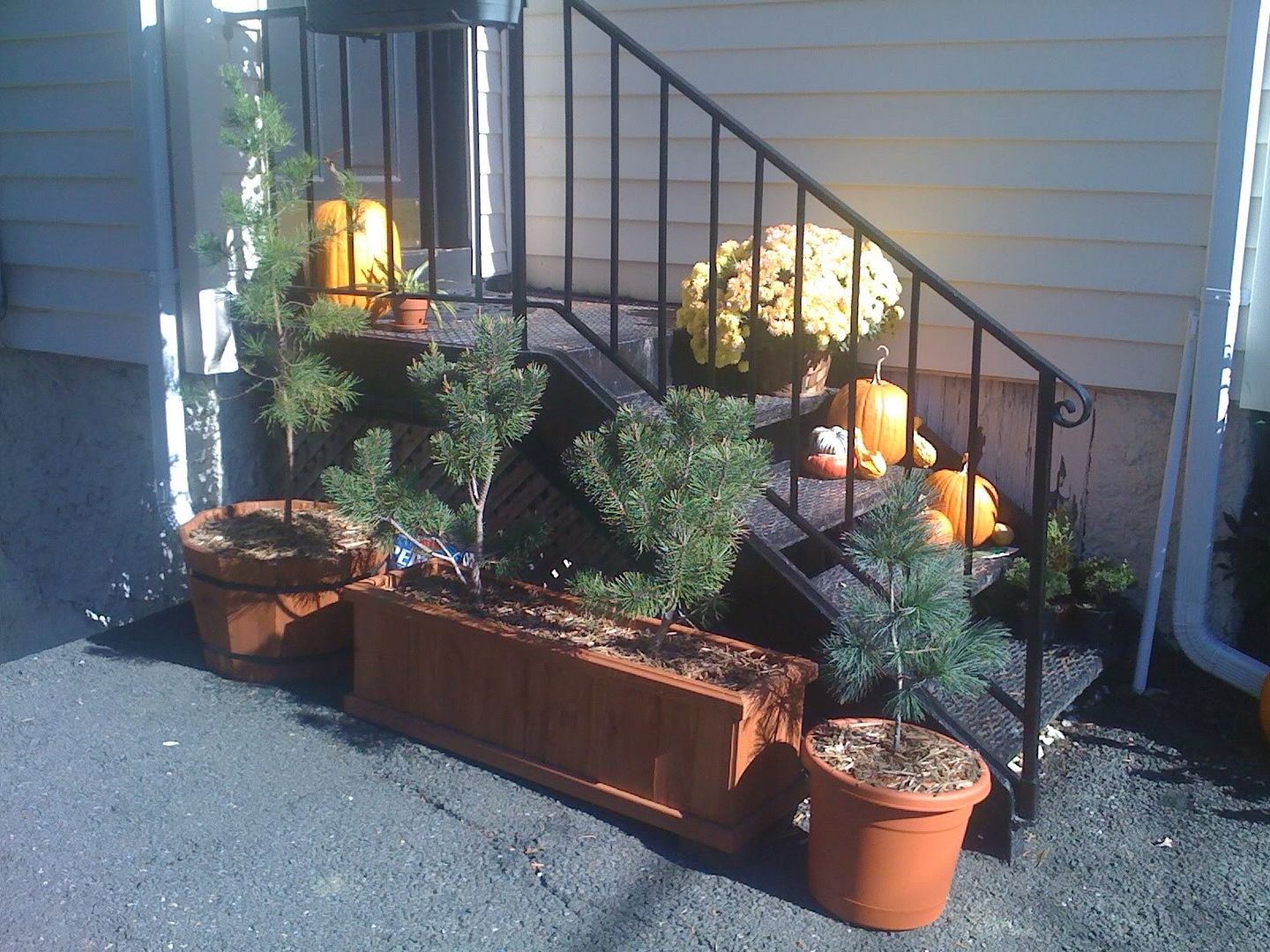 Pinus Strobus "Elf". I have tried to do research
on this cultivar (if that is the correct term)
but have not found much at all.
From what I do know, it is a dwarf,
native eastern white pine,
that is MUCH more blue than the standard,
stays under 20 feet tall at mature height,
and is rather slow growing. If anyone else
has more info on this one, I would love to see it.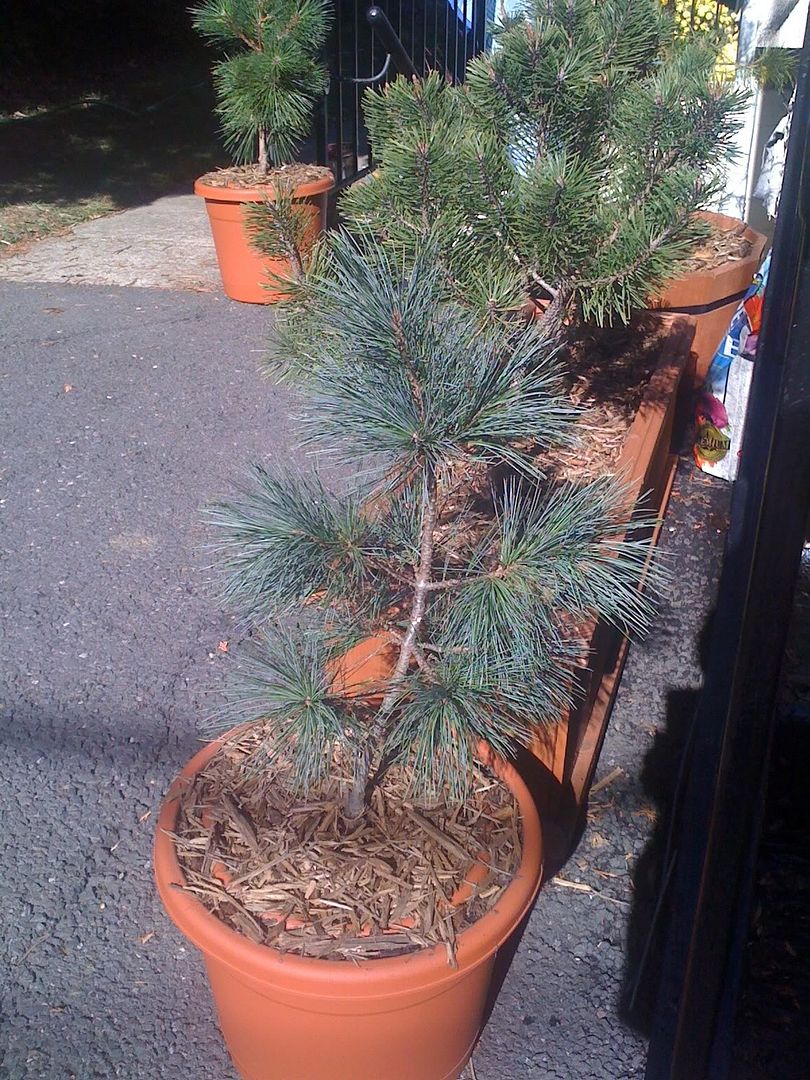 6 year old Virginia Pine (Pinus Virginiana) in a smallish half whiskey barrel type planter. It still has PLENTY of room to grow in there as its root ball is fairly shallow and small.
Another of the same.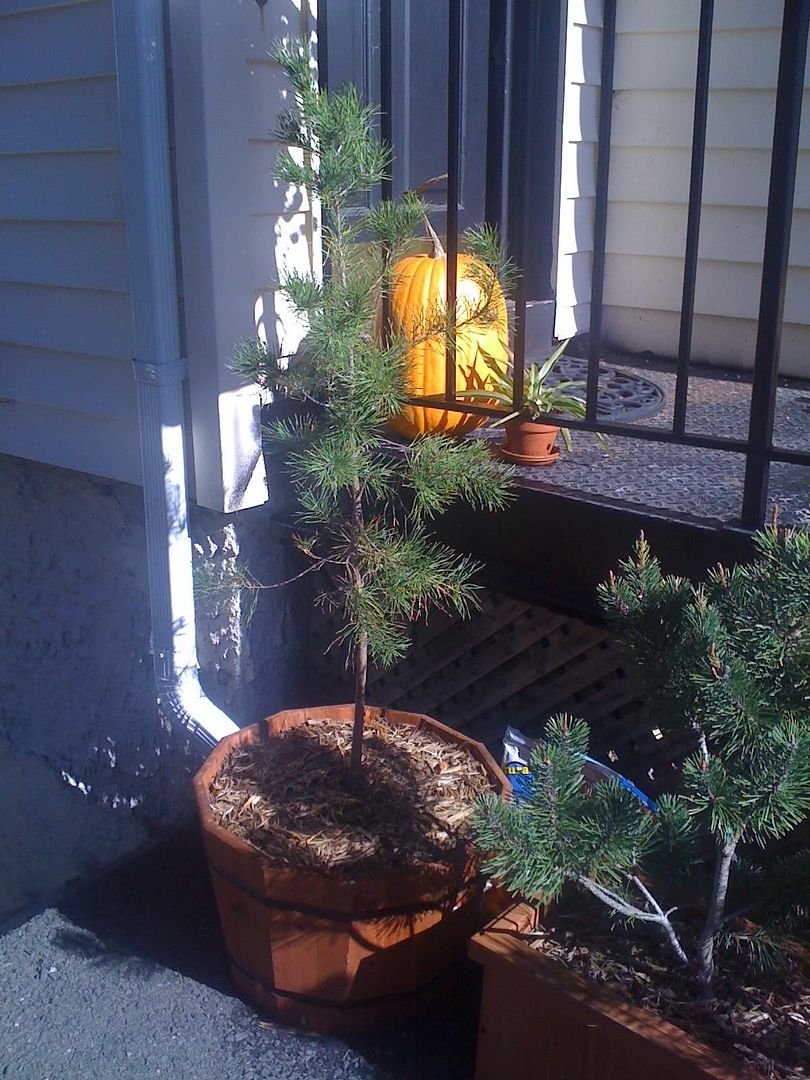 Two of Pinus Thunbergii "Thunderhead" sapling.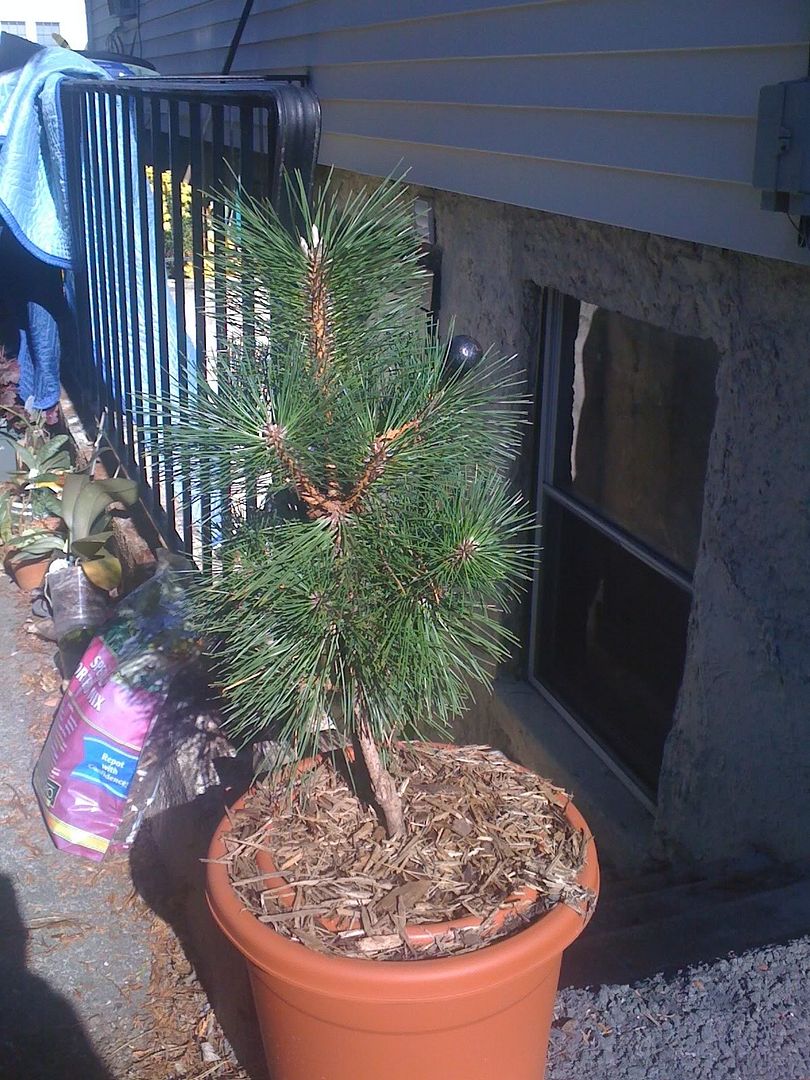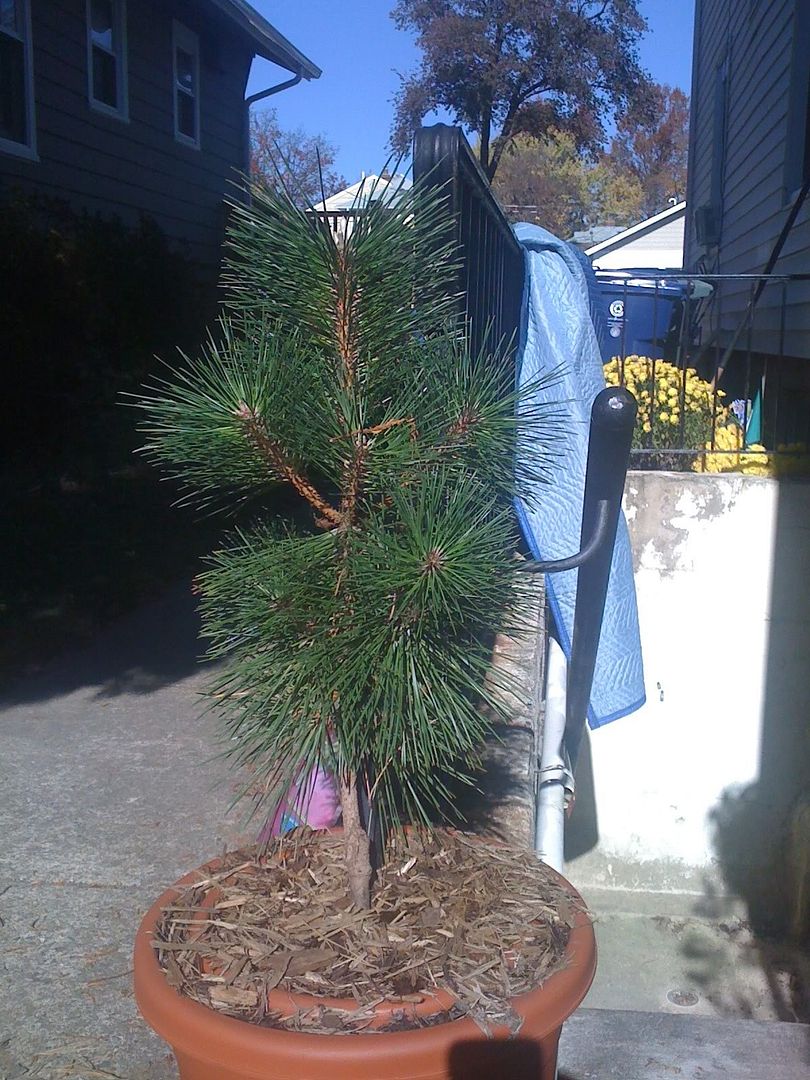 Thanks for looking! =o)