Monday's Garden Walk (photos)
shive
(6b TN)
June 13, 2011
As I surveyed the garden today, I kept noticing instances of double scaping. That means instant rebloom, so I was jubilant. So far I've had double scaping on Westbourne Good Old Days, Purify My Heart, Stealth Bomber, Charmed Existence, Aztec Headdress, Conquest Quay, Sacred Ground, Cognizant Dissonant, Green Mystique, Spacecoast Sharp Tooth and Nutmeg Spice. With that and cooler temperatures today, I'm a very happy gardener.
WESTBOURNE GOOD OLD DAYS is one of the best branched and budded cultivars in my garden this year.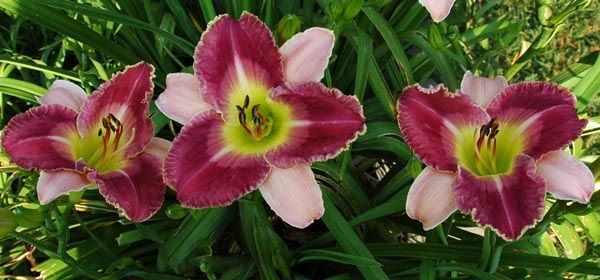 HILLBILLY HEART was showing off in a clump.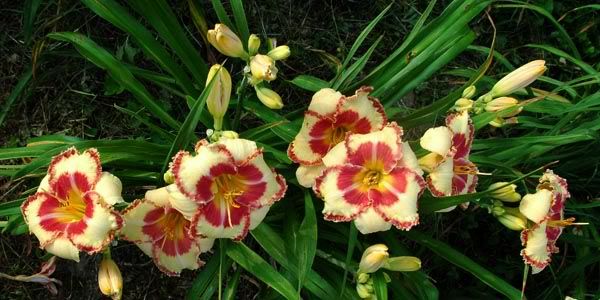 MOONLIT MASQUERADE made a pretty clump, too.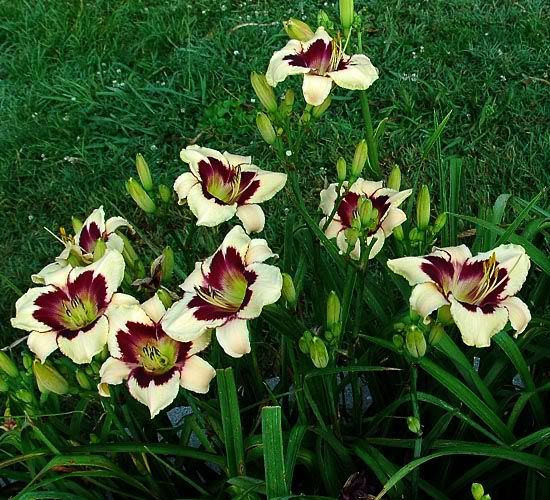 Some of my new unusual forms had ffo's today.
ASTRAL VOYAGER by Melanie Mason struck me as whimsical. My husband, who doesn't understand sepal quilling, thought it had something seriously wrong with it.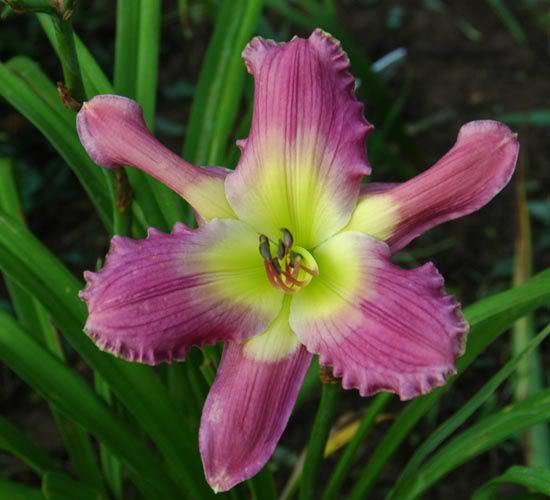 GENIE IN A BOTTLE from Nan Wilkerson was a lot lighter than I remembered. I wonder if the fertilizer I put on is bleaching some of the color out of my flowers.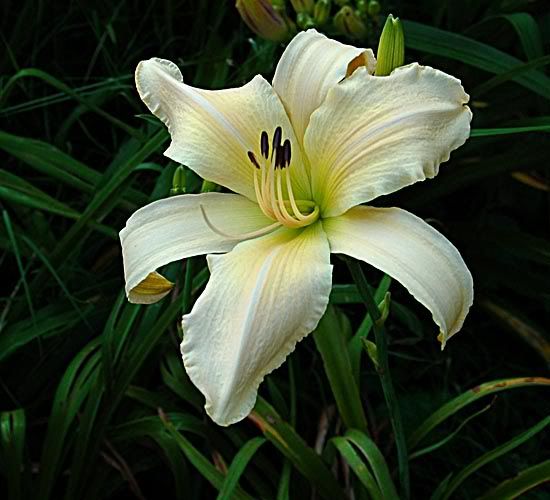 VENUS'S FIRE by Jamie Gossard brightened up my UF bed quite a bit. It's not technically a UF, just narrow petaled.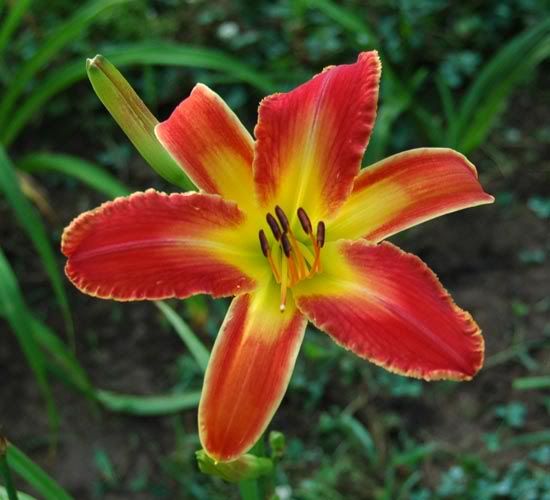 NAVAHO TALISMAN
METALLIC BLUE EYES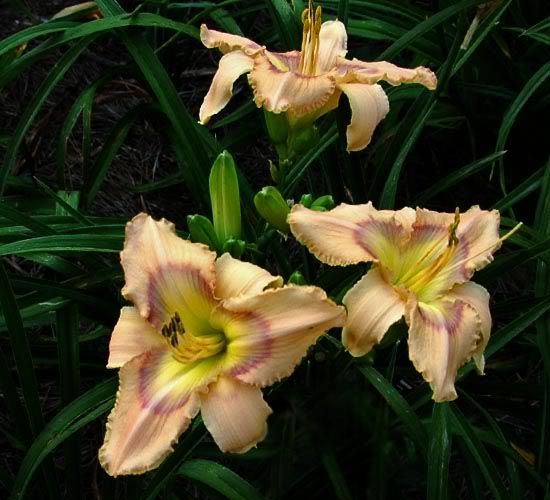 STEALTH BOMBER had more relaxed pleats today.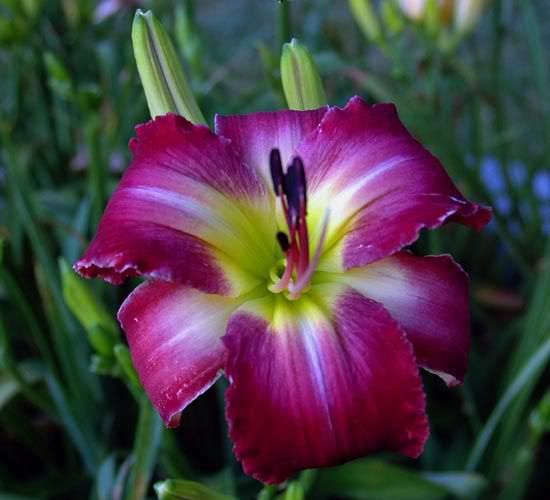 MUTTON JADE had its ffo today. Guess it doesn't know it's supposed to be a late bloomer.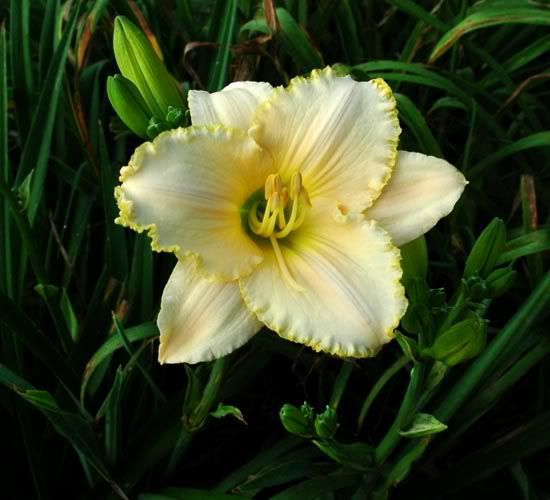 ELEGANT CANDY, an oldie but goodie, looked especially pretty today.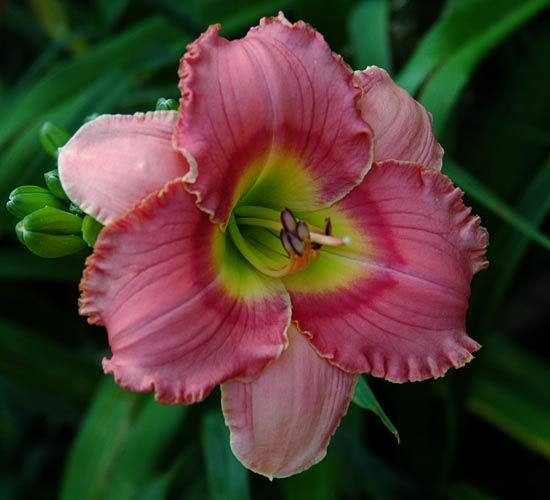 My seedling (Comanche Magic X Never Been Kissed) had a much improved third flower today.
Debra