Today's Blooms 061914
gonegardening
(7 VA)
June 19, 2014
Hi guys: Although it's early yet, things are getting going here in VA. Many changes in my garden this year, with more to come. Less really is more! Or so I believe. No more latest and greatest, but plenty of favorites here still.
A few oldies but goodies:
Bali Watercolor opened today with a huge bloom: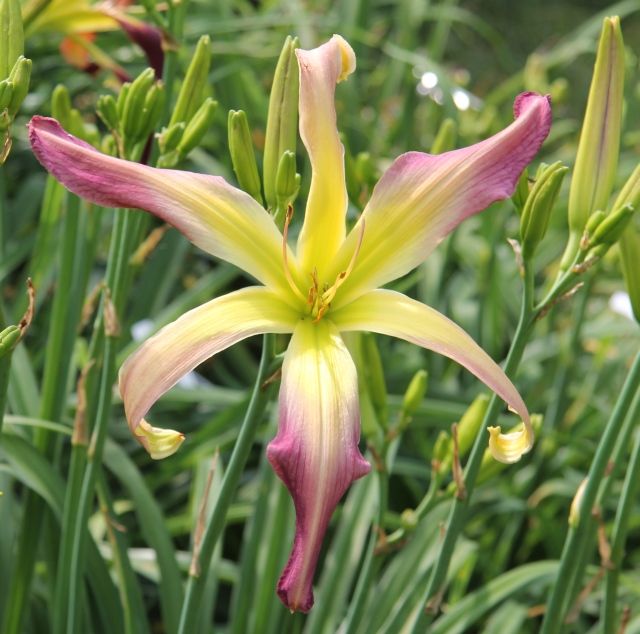 Velvet Ribbons: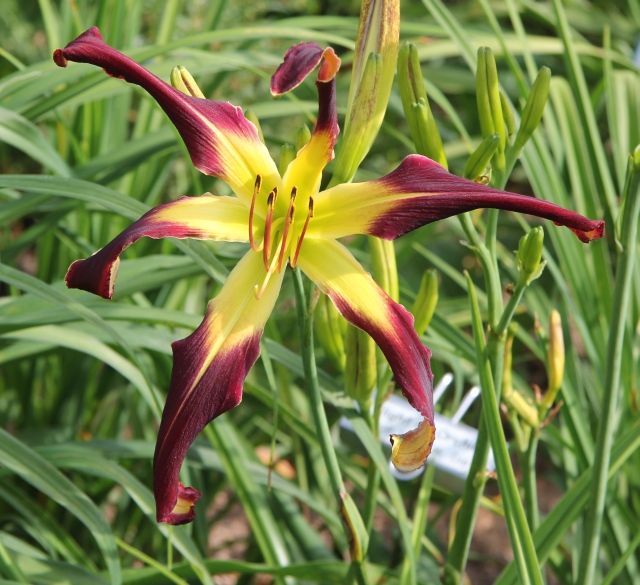 The early and fragrant Schnickel Fritz: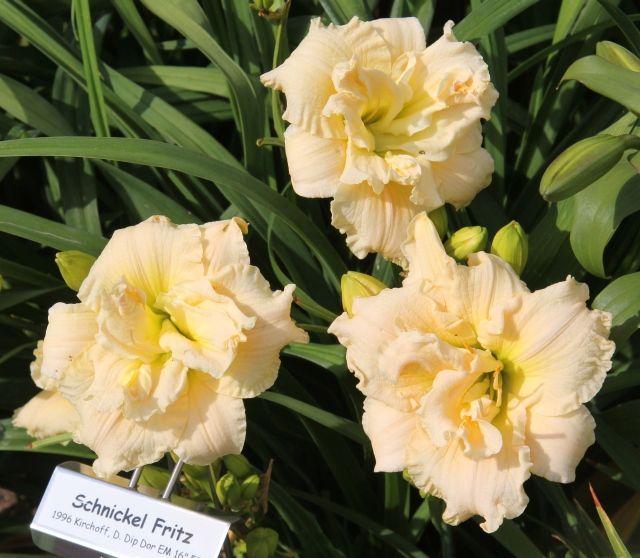 A strong early performer for me, Marseilles Watercolor: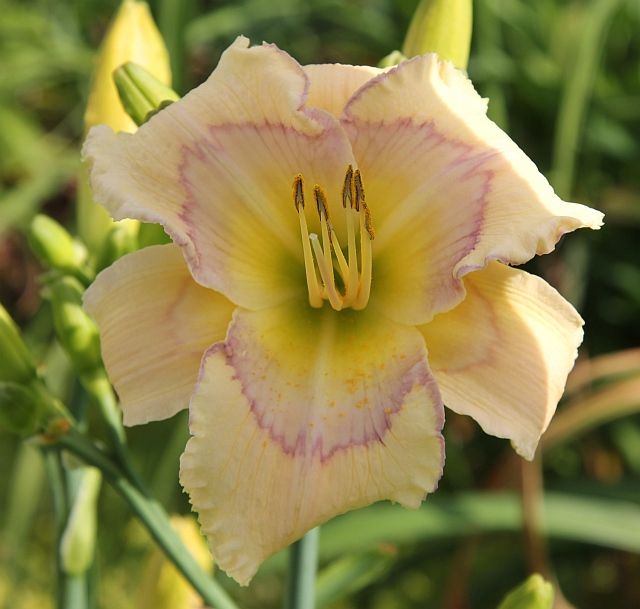 A couple of little guys, Spacecoast Tiny Perfection: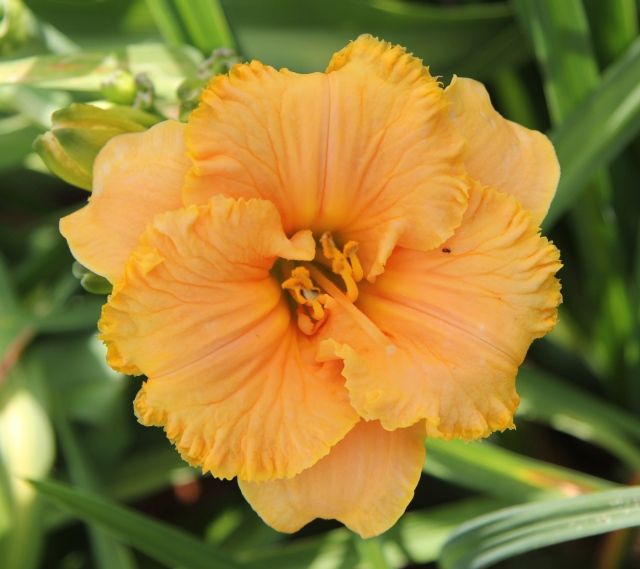 and Little Crooner, one of the few Stamile tiny ones that appears to like it here:
These two caught my eye this year because of their scapes...Blues Music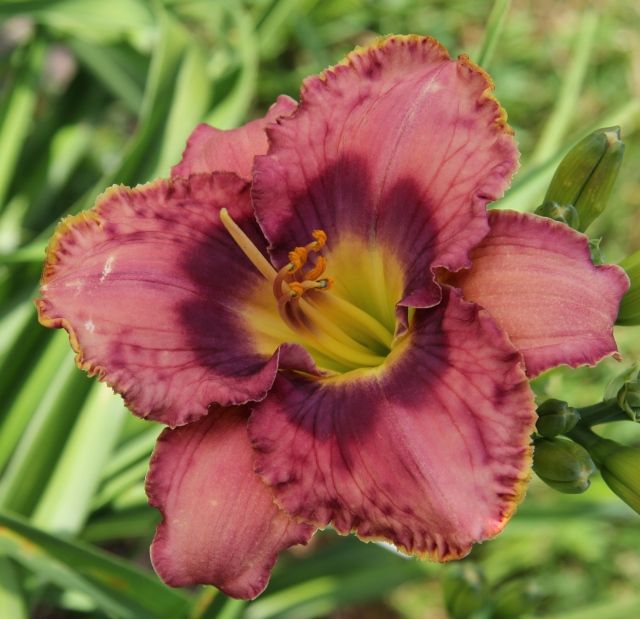 Note the branching on what I consider the senior scapes (vs more newbie scapes):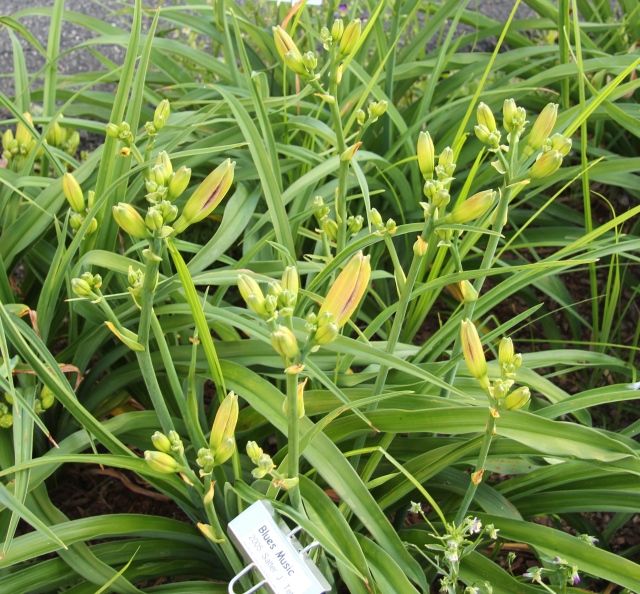 and Black Fathom Depths: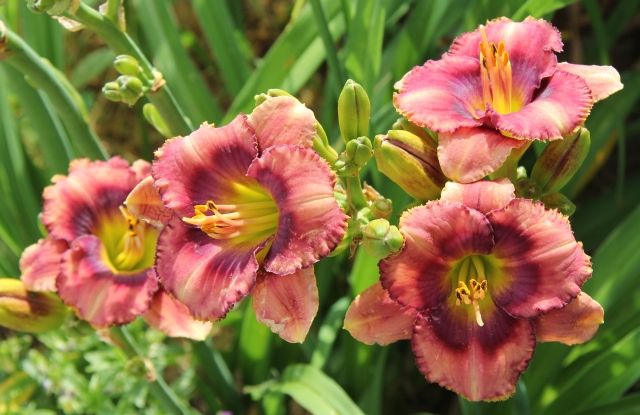 (pic from a couple days ago):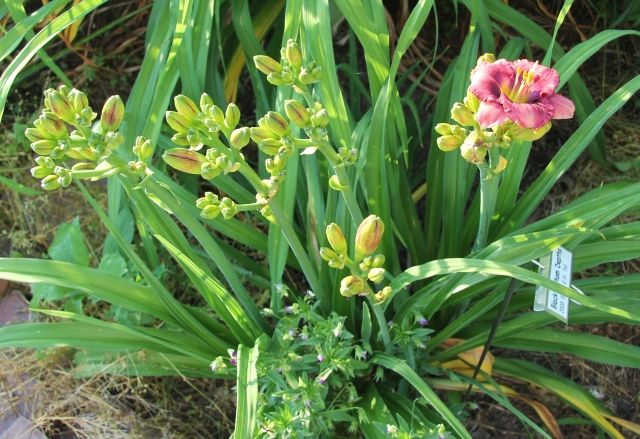 In the enormous category, Daybloomer Dreams: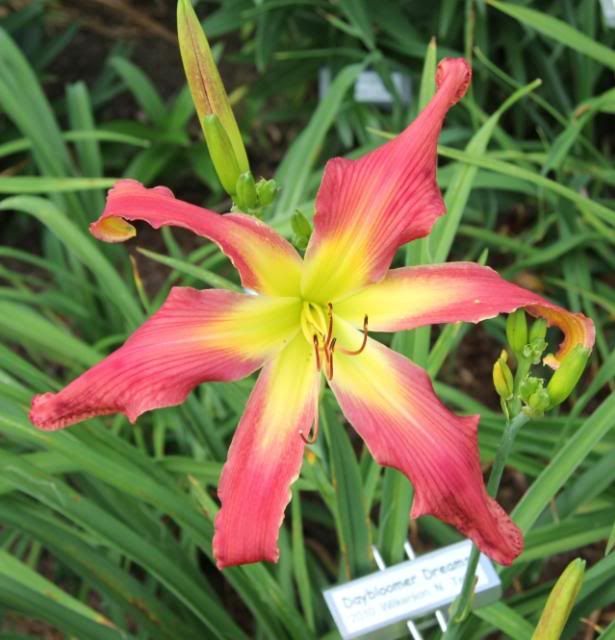 No category for these (smile), just nice blooms today...even in the heat:
Madness to See:
Big City Eye: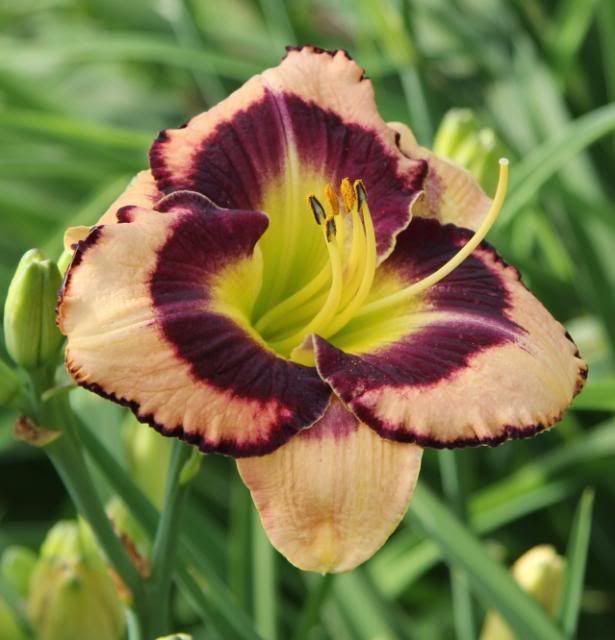 and lastly, Queen Kathleen: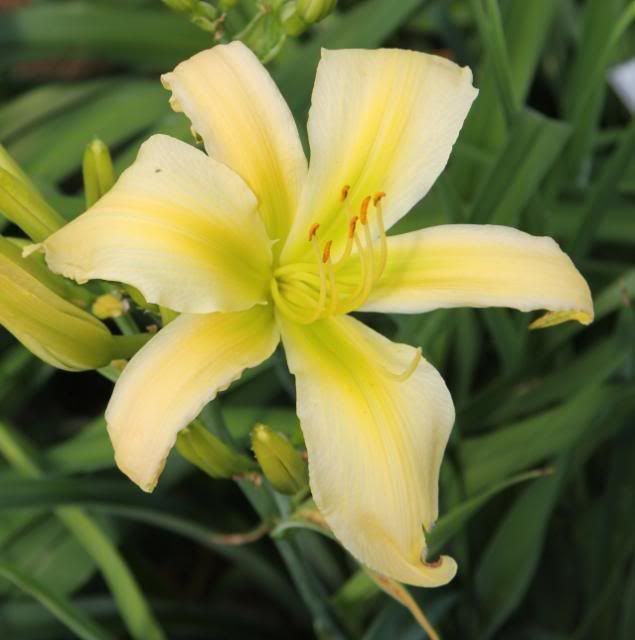 These were all taken (except the scapes one of Black Fathom Depths) around 8:30 am this morning...and you can see the sun was already out in force. Guess I'm going to have to get out earlier!
This post was edited by gonegardening on Thu, Jun 19, 14 at 17:46