Fall Birds - and need an ID
northspruce
(z3a MB CDA)
October 16, 2012
These are what are hanging around with my chickadees and juncoes this fall. The first three are the same bird, maybe not the same individual. I don't know what they are - help! I'm stumped!
It has a pale breast with indistinct buffy spots, a definite yellow area under the bill, and the back was darker with at least one wing bar. The legs and feet were quite pink/red. the bill was conical like a finch or sparrow. It was a slower bird and perched for several minutes at a time.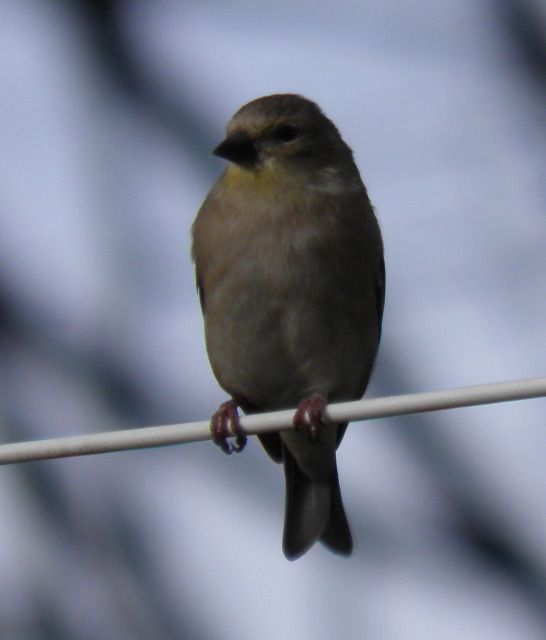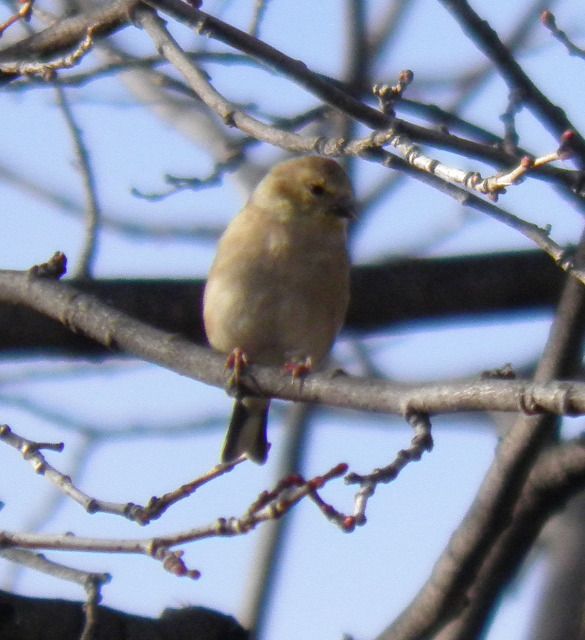 Here's a red-breasted nuthatch. They're around all day but I can't get a great shot because they're so busy!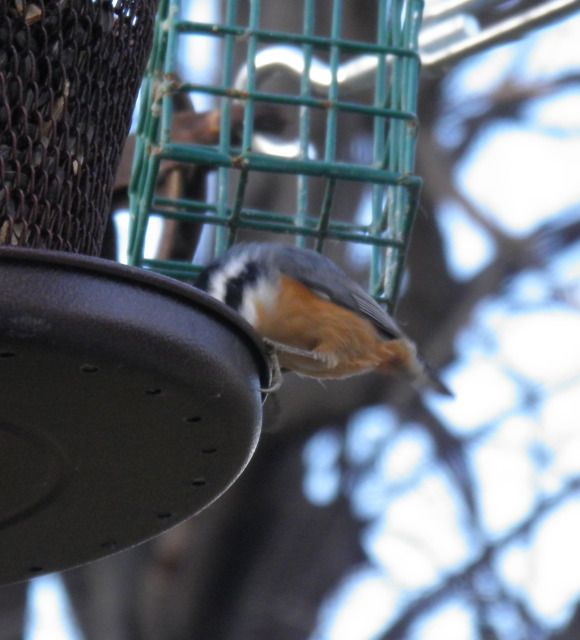 Here is the bigger white-breasted nuthatch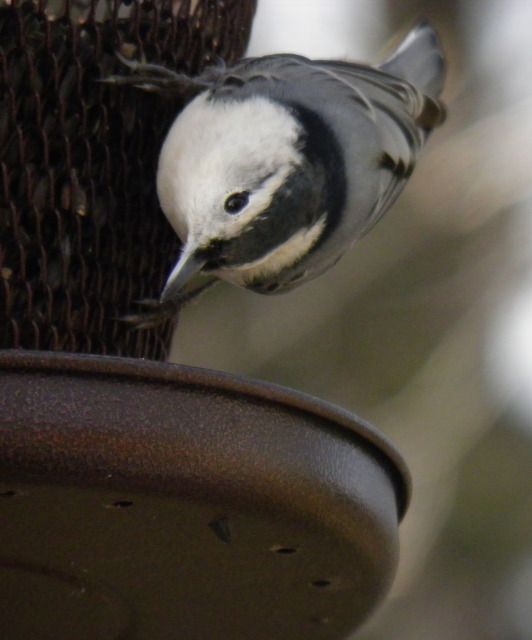 And this was either a sapsucker or a downy woodpecker... I just missed it! LOL