The TB Iris came and I am planting.
newyorkrita
(z6b/7a LI NY)
August 2, 2010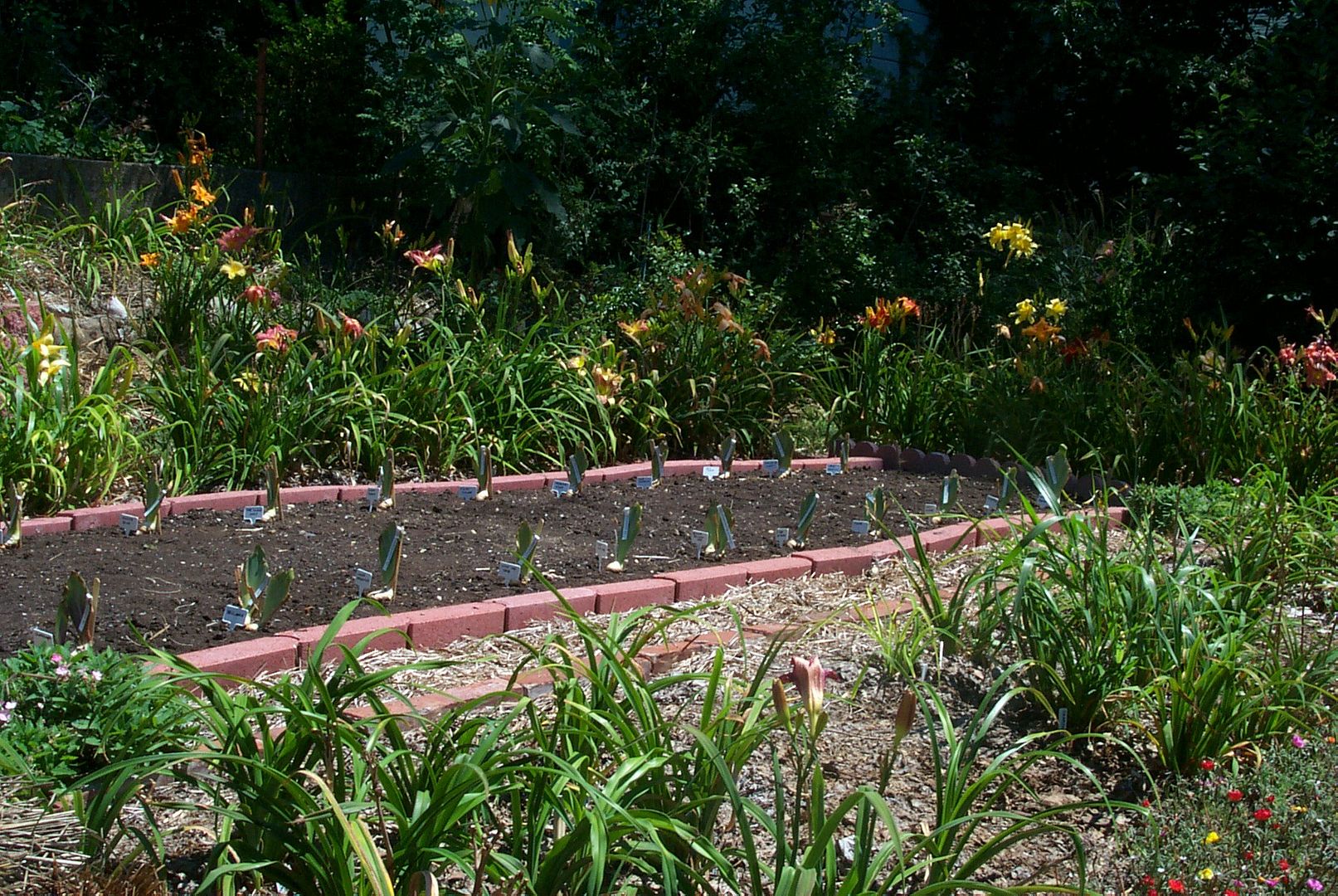 The UPS man just brought my second TB iris order which I had been waiting for. So I will be planting them today. This will finish up the new iris bed in the upstairs backyard.
I got 30 iris from the first order (Mid America) and 15 from this one (Napa County). These are definately much bigger rhizomes than the ones from the first order, I am quite impressed.
Here is a picture today of the iris bed with the first batch planted over the weekend. Have to get todays planted and take another picture.