A Wizard, a Buzz Saw and Tiffany's Jewels (photos)
shive
(6b TN)
June 26, 2012
This is our one day of cool-off before the long journey into triple digit temps. I tried to do too much today in the gardens while it was in the 70s and 80, and got a bit of a sunburn. I had a few ffo's this morning. It's always exciting to see new faces in the garden.
HOW LOVELY YOU ARE opened with a very pale pink color. I think it's been so hot, the petals have faded in bud. But since it's new, I'm not sure.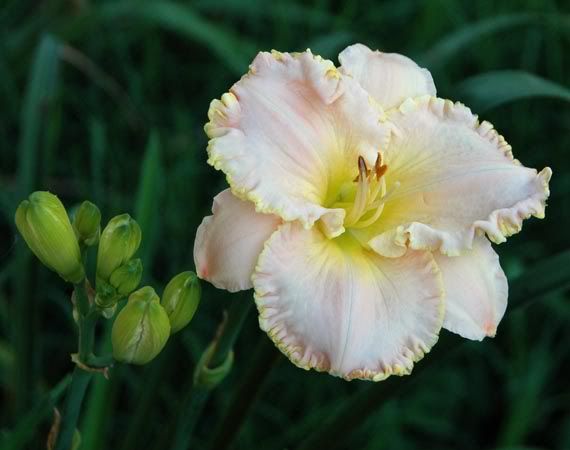 WIZARD'S WISH burst onto the scene with three flowers today in different parts of the clump.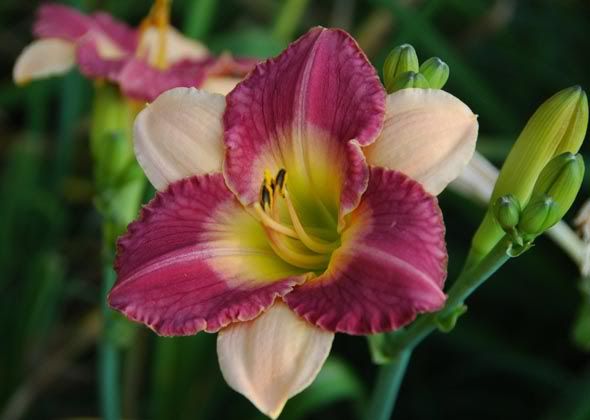 Jamie Gossard's BUZZ SAW was whirling in the wind when I first saw it's ffo this morning.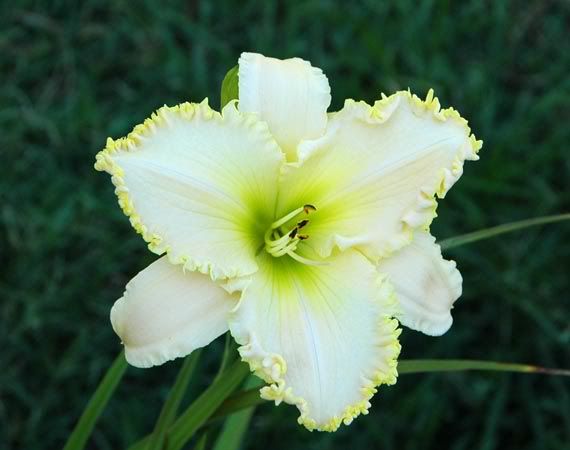 FRANCIS OF ASSISI duo - Arm in arm, don't they look like bff's?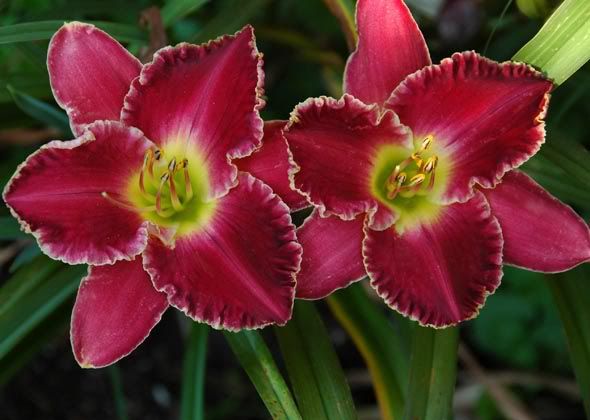 TIFFANY JEWELS - Hey, I've got a Moldovan theme going here!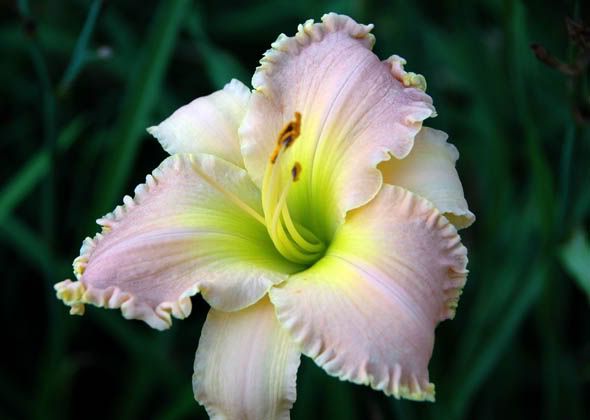 AUGUST FROST threesome - Notice how each of these three blooms is shaped differently. It reminded me of the old (ancient) TV show, To Tell the Truth. Each bloom is saying, "I'm the real August Frost." LOL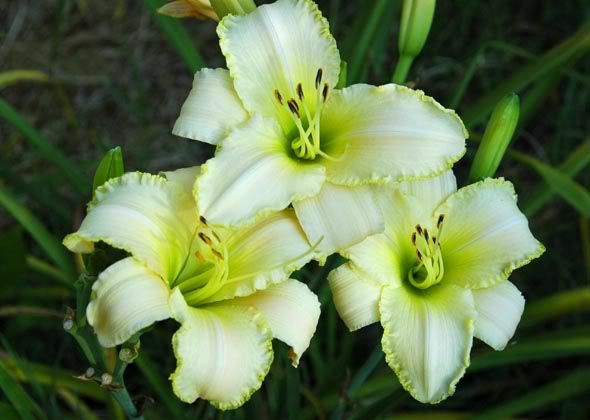 BUTTER PECAN duo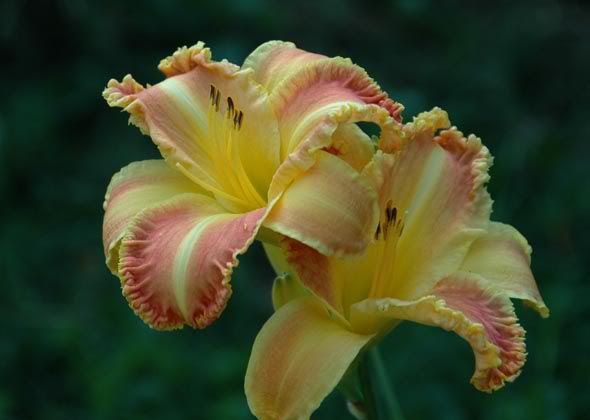 ADAMAS trio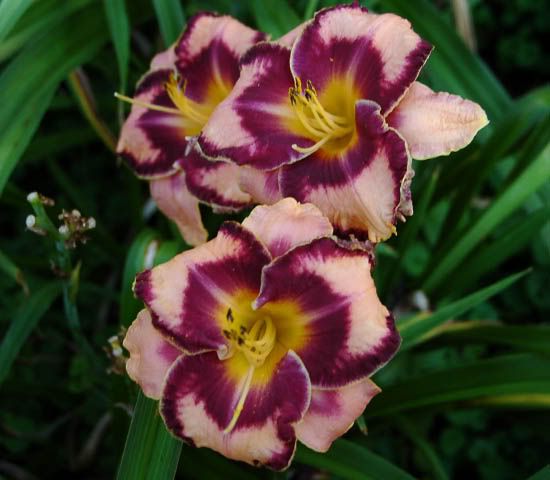 ANGELUS BLUE SKIES poly - My husband says this looks like a Christmas Ornament. Just put it on top of the tree!
Debra