2 Seedlings opened
I just have two to show from the same cross of GRACE AND GRANDEUR X CERISE MASTERPIECE. I started these in Jan/Feb 2011 indoors, planted out in May 2011 and already have a blooms coming on. I think I have about 10 seedlings that survived with this cross.
Not the best but interesting.
This one bloomed first. Short scape. I like bitones so hopefully this one improves next year.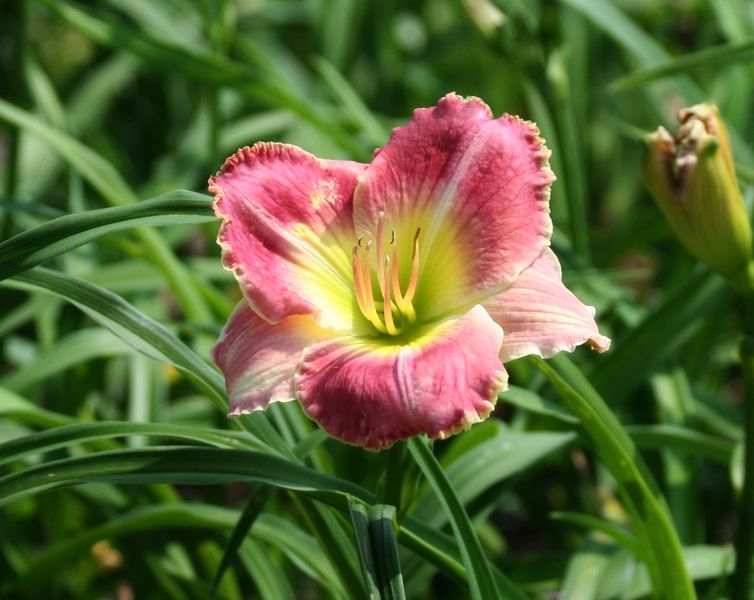 Same cross but different seedling . Short scape. Thick consistency.
This one made me giggle. It looks like a curly top.Scape is short. Thick consistency.
Julia