Weeping Fig Pictures
This is my first attempt posting pictures (Thanks to Peg for forwarding James' instructions).
This is an April view of my friends' tree. Note how the trunk is very upright, but the branches coming off it drop and then turn back up. It looks as if it would have been taller, but was cut back to two laterals.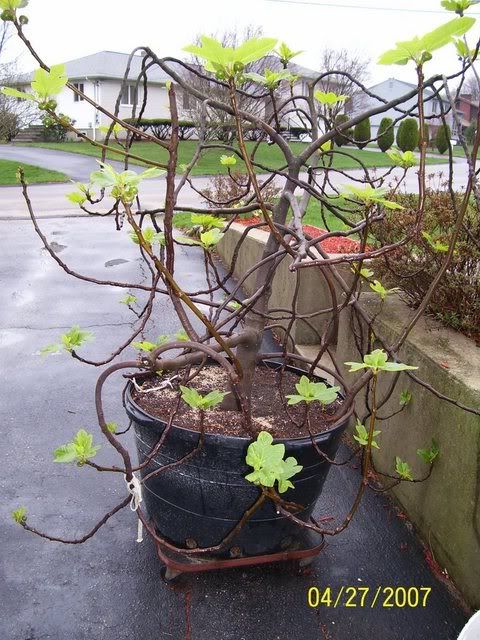 The leaves are broad and simple
This is the tree in May. The leaves and figs are only borne on the tips of the branches.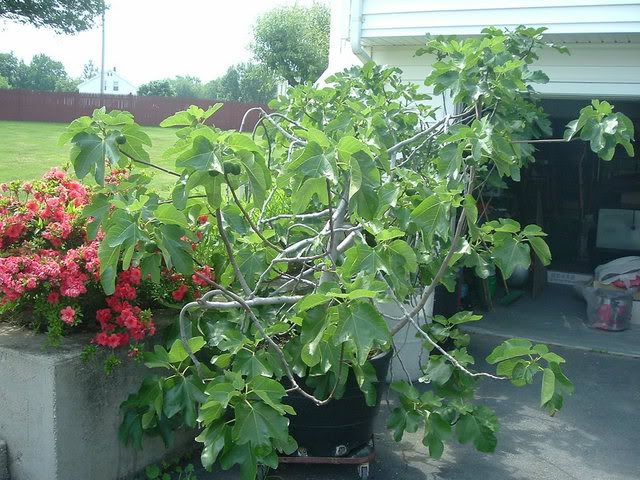 Main crop figs forming above the breba crop in May
Main crop figs and almost ripe brebas in July. Note the tip bearing habit.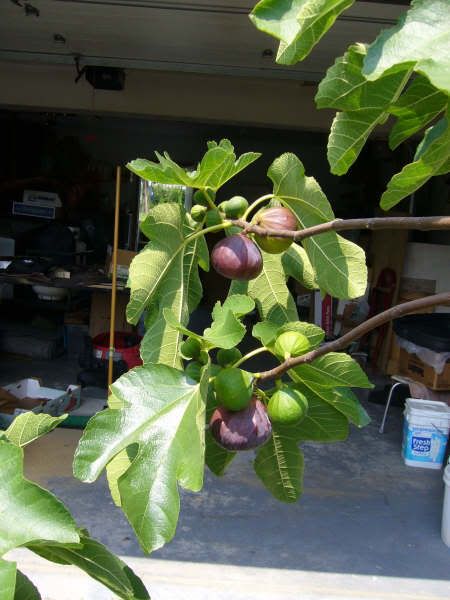 Another picture of almost ripe brebas in July
Top view and size reference of two brebas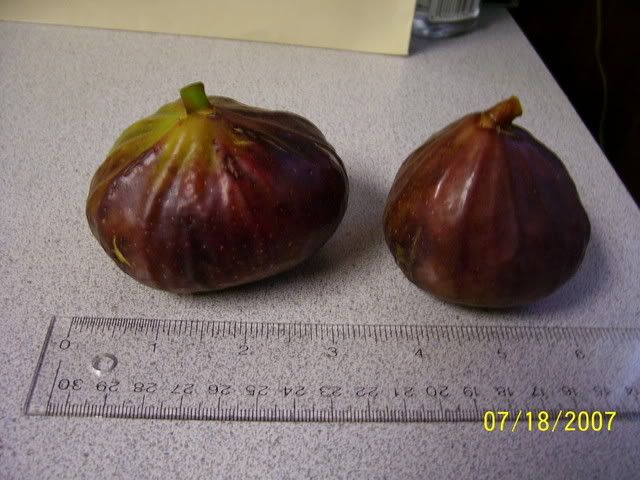 Side view of the brebas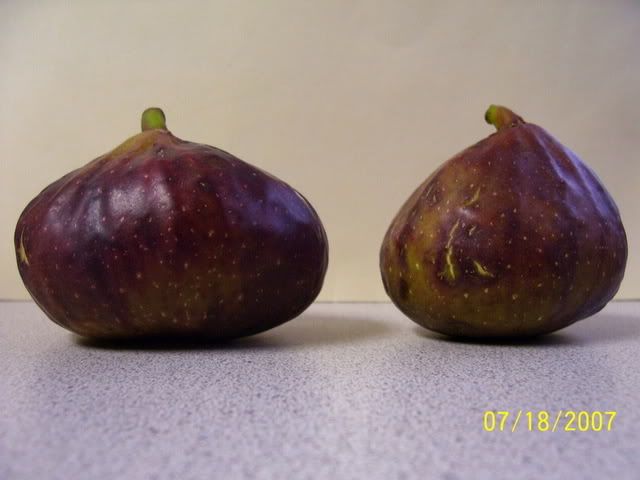 View of the eyes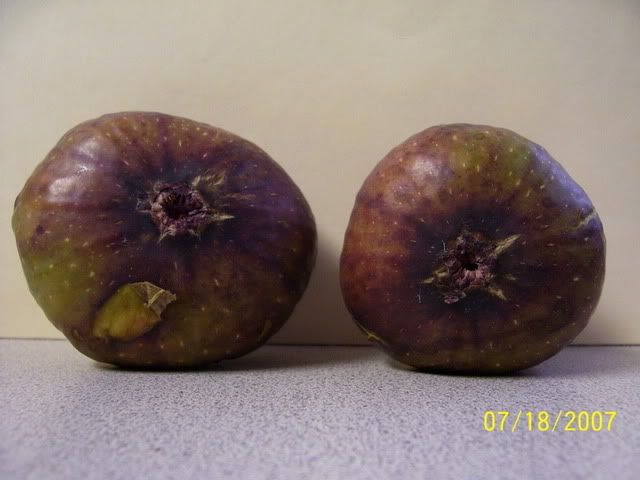 Interior of the larger fig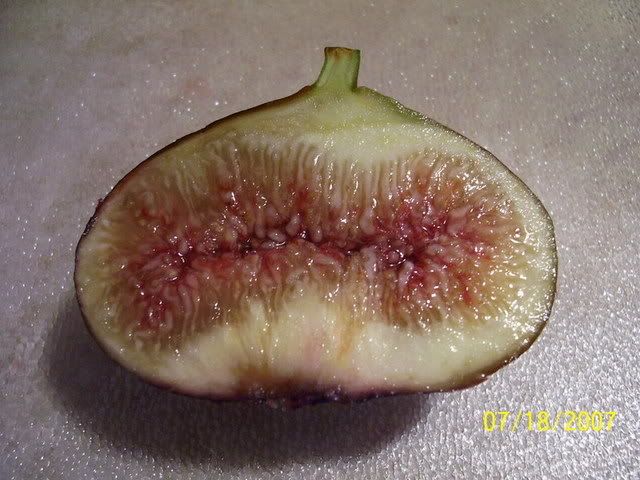 These figs were about 50 grams, sweet and juicy. I don't usually peel my figs, but I found the skin to be a little too tough to eat.
This variety appears to root readily. I had some root in three days and all the cuttings took.
Hopefully my friends will send me a sample of the main crop figs also and I'll give an update at that point.