Enlarging a garden bed the easy way.
newyorkrita
(z6b/7a LI NY)
June 6, 2009
This area in the pictures I wanted to make the garden bed going along in there wider and have more planting space both around the cherry tree and in that little pocket of lawn that is now behind the edger pavers.
This is how I now make beds. I put the pavers how I think I want them and then I refine the placement by moving them some here and there. When I get them exactly how I want them, laydown newspaper on top of grass that is now inside of garden bed. Wet it well and then put either leaves bagged and saved form the fall or if I don't have them, straw from straw bales.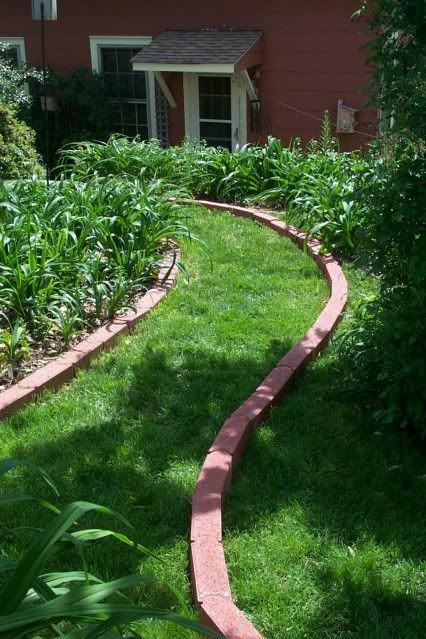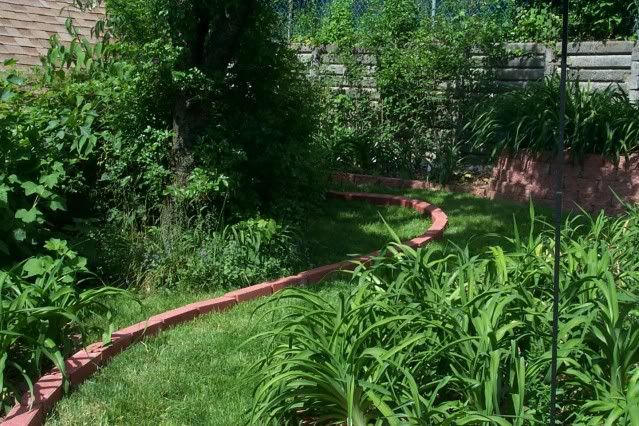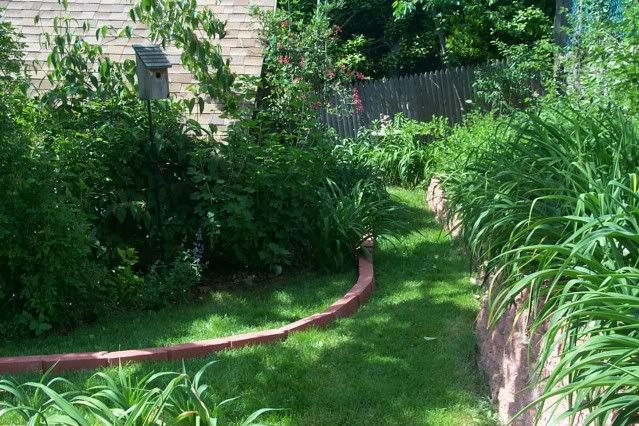 This area being worked on is upstairs and will incorporate the quarter pie garden and make this into one bigger bed that just runs into the bed in back of the garage.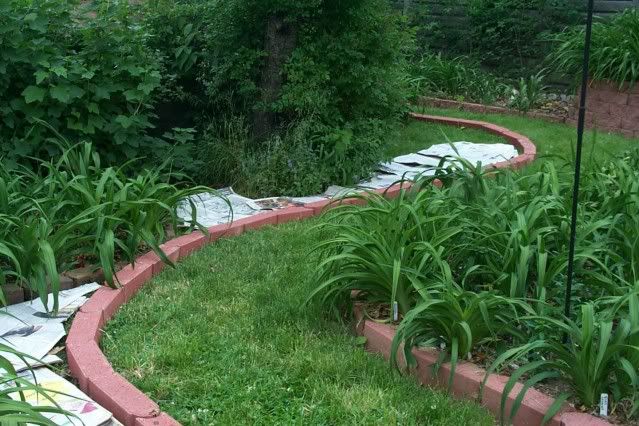 After I have tweeked the curve of the pavers and have them exactly were I want them, lay down newspaper inside the new bed.
Use about 8 sheets thick.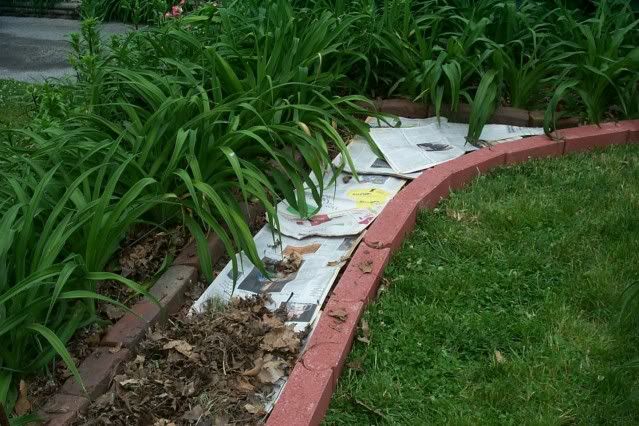 Put leaves on top of newspapers.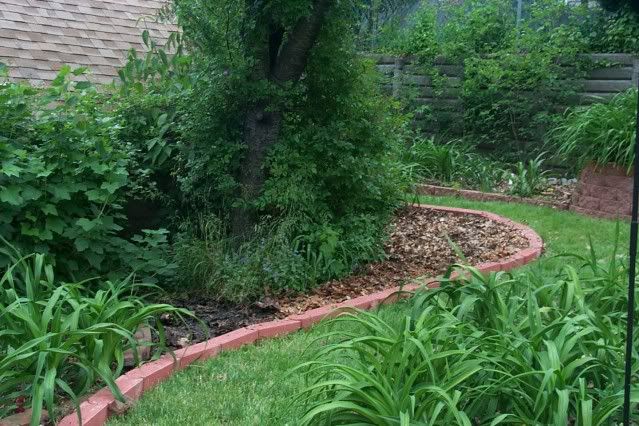 And here it is, instant new garden bed.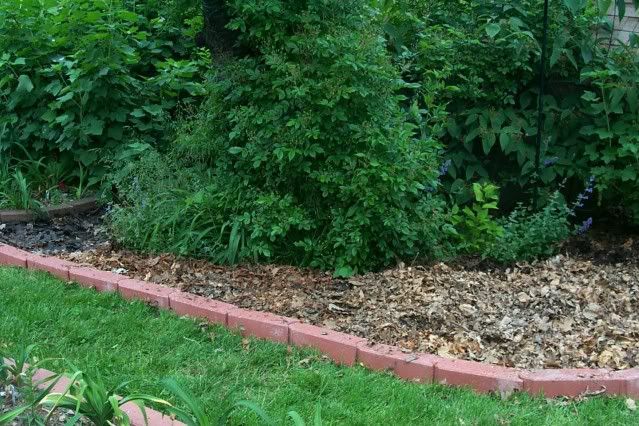 The end.