Want to help me plan a garden?
fouramblues
September 3, 2013
Hello, I'm new to this forum, though I've spent an obscene amount of time on the kitchen forum over the last couple of years. Still not quite finished with that project!
This summer DH and I have been trying to improve our yard. He built a new shed so that our yard equipment/tools will be easy to access, and we hope we'll use them more often. (BTW, the shed will be painted a khaki brown, and the trim will stay white.)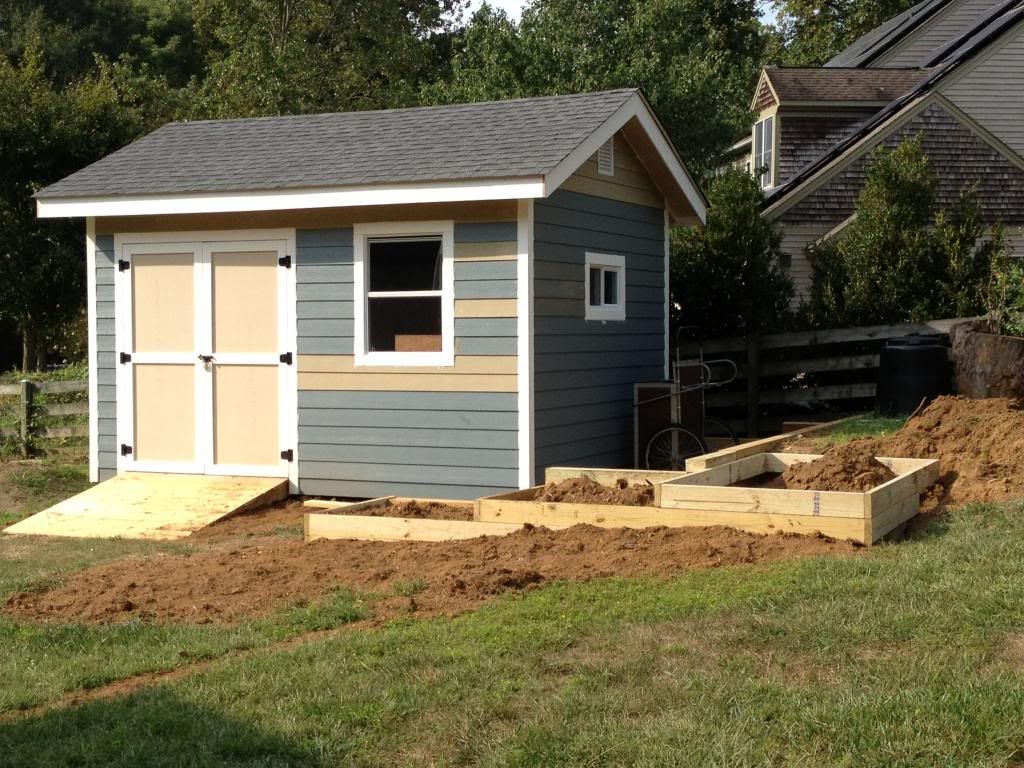 Next to the shed will be a series of mostly raised beds. The tiered section in the front is 12'x4', and perpendicular to that is a 4'x18' section. It's all pretty much full sun. I'm a somewhat lazy gardener in zone 6b.
I love the look of a cottage garden, though I'm not sure of the definition. (Does it have to involve reseeders?) I'd love to have lavender and daisies in this garden, as well as a small evergreen or two (frost proof gardenia??) to hide the area below, where the trash/recycling/compost will be kept.
Does anyone have suggestions on plants for this garden, to give it a nice informal look, with variety in texture, height and shape? It would be wonderful if the garden had three seasons of color.
Thanks in advance!