Ventilation needed?
frozenjoe
(9 Arizona)
October 18, 2009
I wrapped my one in-ground tree for the winter.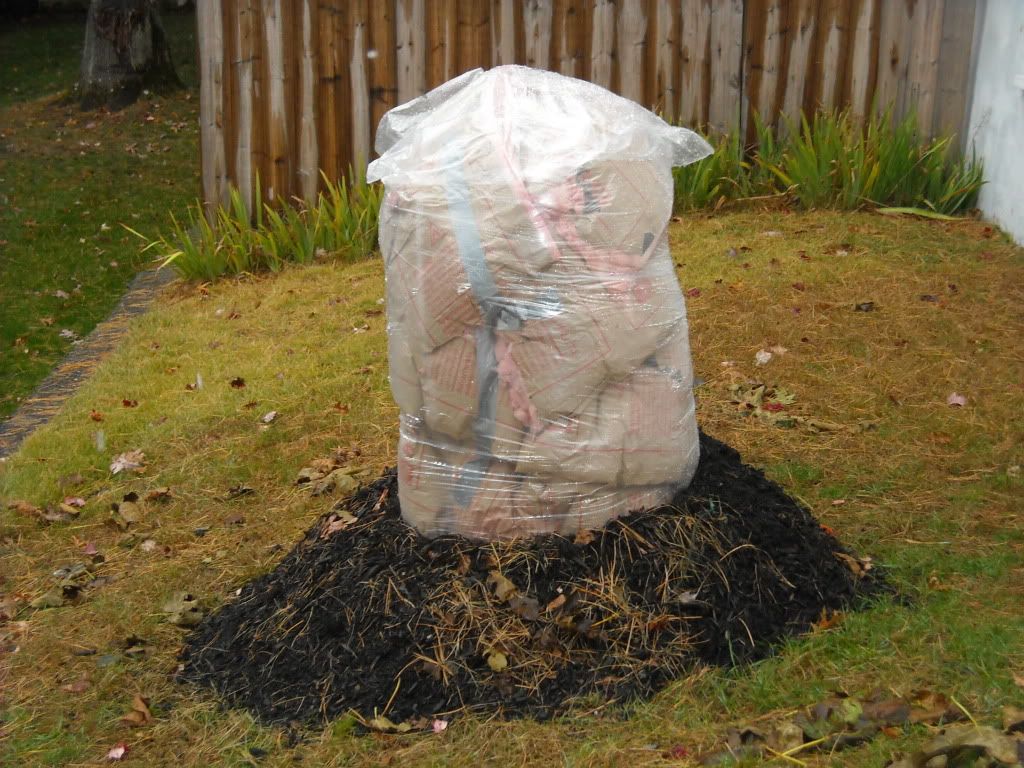 I tied the branches together.
Then I piled mulch around the base of the tree.
Then I wrapped it in insulation and filled in any open space with dead leaves.
Then I put 2 plastic bags over it.
Then I put more mulch around the base.
It was a lot of work! But it will be worth it if my tree survives in ground without any damage.
HERE IS MY QUESTION: Should I pop some holes in the plastic so that it gets ventilation? Will that allow too much cold air in?
Thanks for your help.
Joe