Amazing Color Parade: Part 3
PARROT JUNGLE
This daylily is my pride and joy!
YAZOO SOUFFLE
This daylily is the picture of innocence. It was hybridized by Ethel Barfield Smith on what was my ancestors' plantation in Yazoo County, MS.
EDITH SLIGER
"Edith" is an incredibly beautiful daylily that just keeps on blooming. We are looking forward to having some beautiful seedlings from crosses with this cultivar.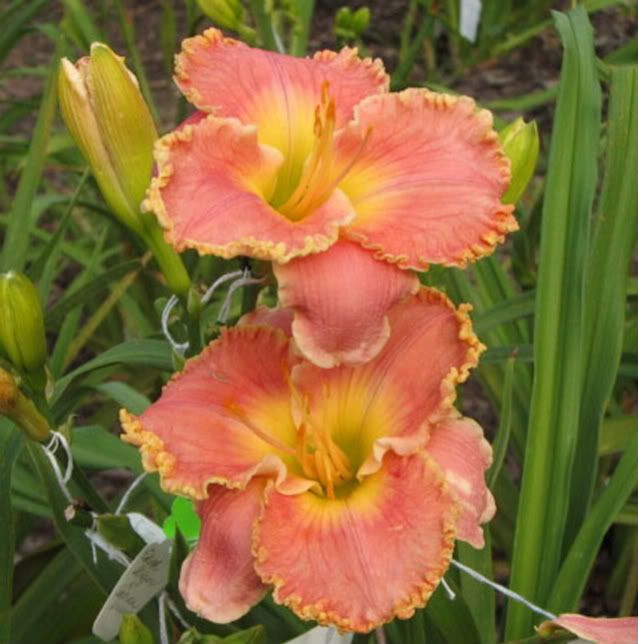 EVENING ENCHANTMENT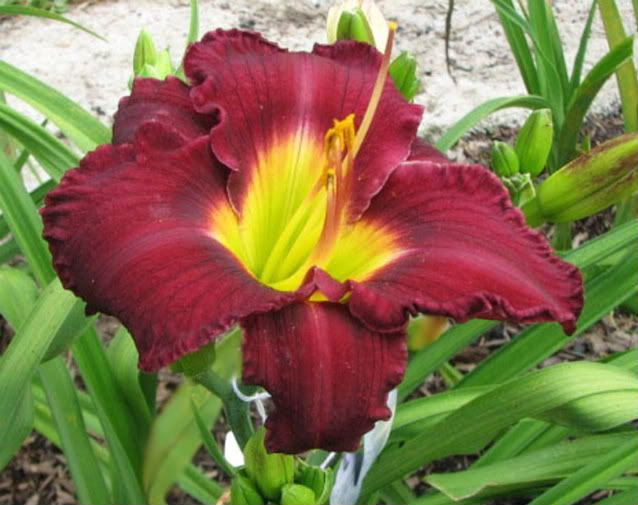 TODAY'S BLOOMING SEEDLING: "NOT A BIT SHY"
It's really a very bright red, even though it looks a little orangey in the picture.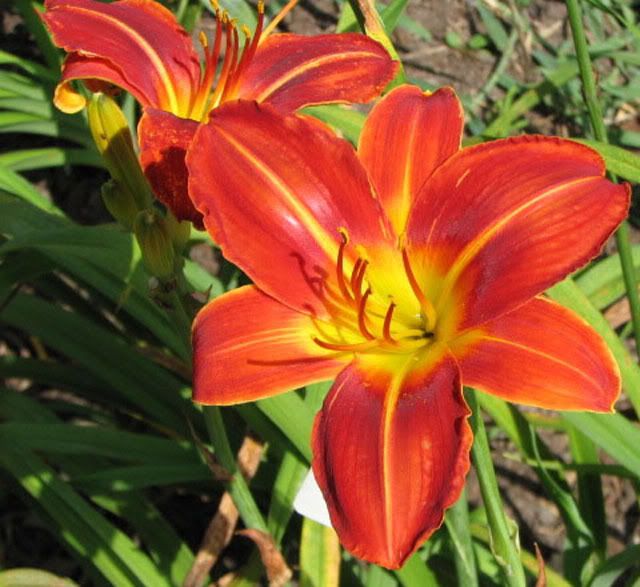 Hope you enjoy today's selections.
Nancy