A peek at my garden and a couple of blooms
We've been so busy here but with the temps on the rise I thought to take some pics and show the before the blooms start coming fast. I like to look at the progression of the season. Hope you enjoy these.
Front gardens are slowing getting some decent foliage and scapes are every.
Upper garden looking back down the rows
This upper garden has been a work in progress as the weeds invaded the footpath around the beds so I decided to take action and nuke the paths with roundup.
Bee Balm is just starting to open and my lilies are as tall as the Bee Balm plant. Guess I'm going to have to make some adjustments come fall.
Heading on to the back where I've been spending alot of time fixing mistakes and getting ready to plant. I now have CLOWN PARADE (Thank you Kay) and I want it where I can enjoy it during my time on the patio.
One of my favorite combos is hyssop with coreopsis. I'm hoping to get some blanket flowers to start in here too.
Blanket Flower - Dazzler - has been great this year and I love the vibrant color. I have one planting in the back and one in the front upper garden. I planted those from seeds last year. Hope I get another year out of them.
Now for some daylily blooms :-)
ALL AMERICAN GIRL - Rice - new this year. Bloomed small on its FFO which I'm not surprised.I'm loving it and lots of buds and scapes to go yet.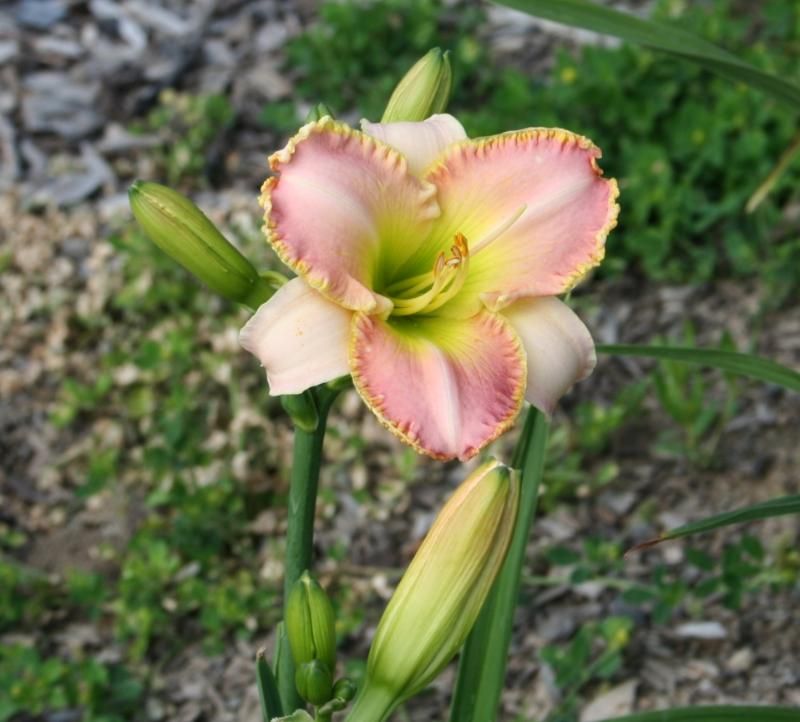 OTTIS MAGIC - made it debute. Not bad for a FFO and its very big bloom. I've had this a couple of years already.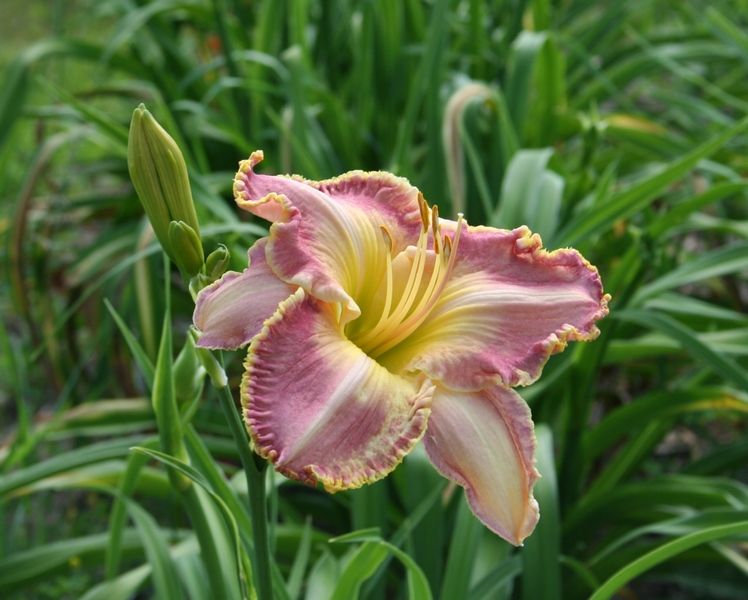 WEB OF INTRIGUE - one of my favorites for the eye pattern on it. I've counted over 24 scapes so a clump shot should be coming in the weeks ahead.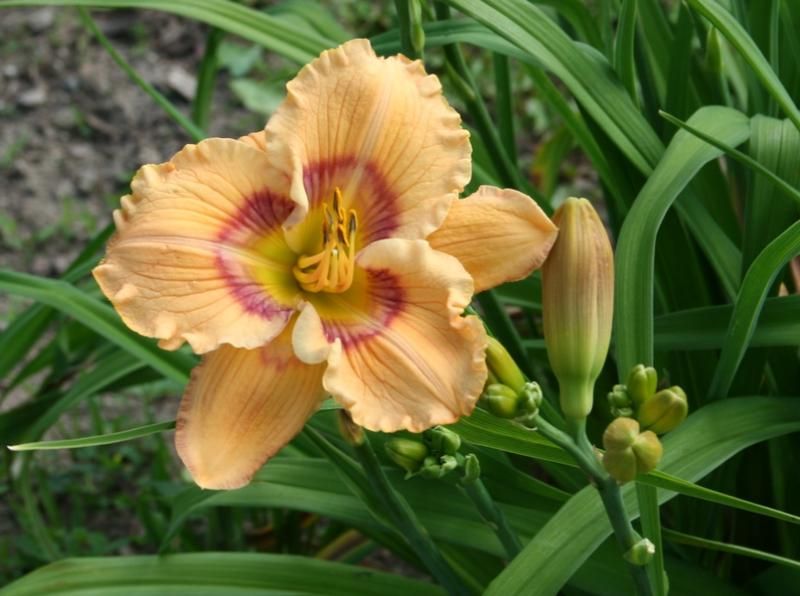 BLACK FATHOM DEPTHS - small bloom and short scape but it is new here so hopefully next year it goes its registered height otherwise I have to move it to a front location. I love the bloom color on this one. Thanks Kay and Cindy for being enablers LOL.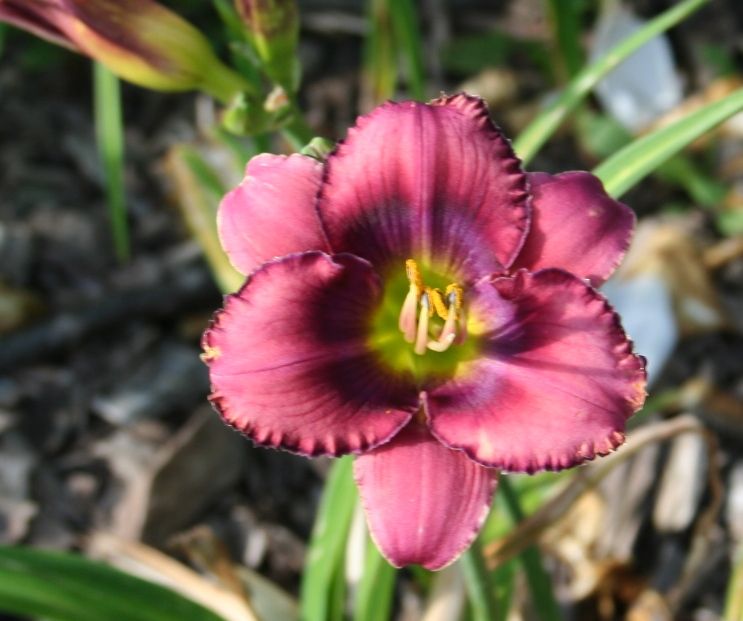 WHAT'S UP DOWN SOUTH and MEAN GREEN are still blooming here too. Seedling beds are full of scapes from the 2010 and 2011 plantings. Can't wait to see what comes up this year.
I'll close with a pic of my never ending garden projects. I demolished an old bed I had in the back.Hooked up the tiller to the tractor (no easy task) and retilled the entire bed. This will become a flower and vegetable garden. I would estimate it is about 30 -40 ft long. I'll have a path dividing the two sections. I didn't do a veggie garden this year and the one I usually use I have other plans for.
Julia