Making Al's Mix - pictures
tomncath
(St Pete Z10a Heat 10)
March 27, 2011
I've been asked several times how to prepare Al's Mix. I mixed a batch today for a friend and though I'd snap a few pictures for those that want to see my process.
I use a 3.5 gallon bucket for all ingredients, so that makes slightly over 3CF of mix.
I LIGHTLY wet one bucket of peat.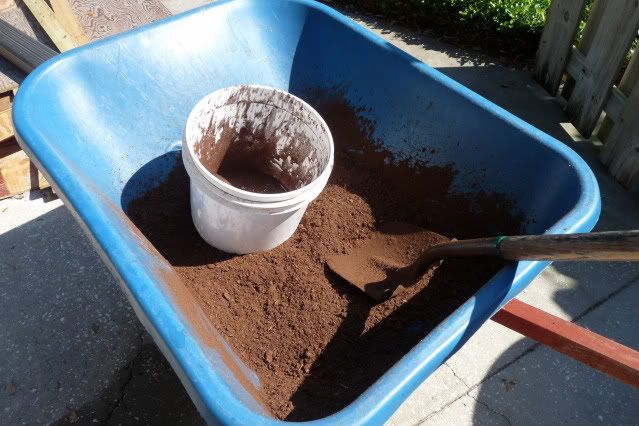 Then I thoroughly wash one bucket of perlite to get the excess powder out if it, then mix it wet into the peat. The additional moisture from the perlite wets the peat well but not to the point it will clump when mixed into the pine fines.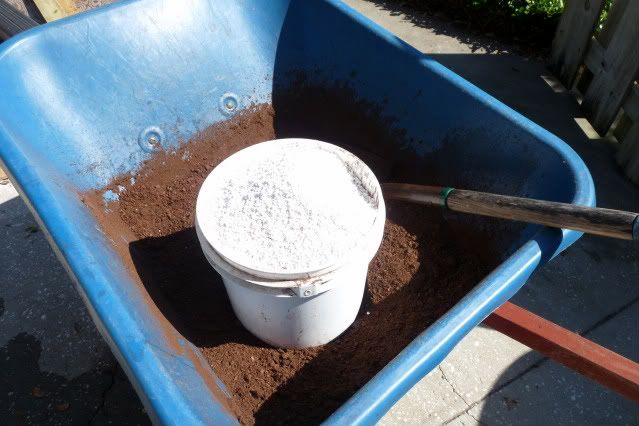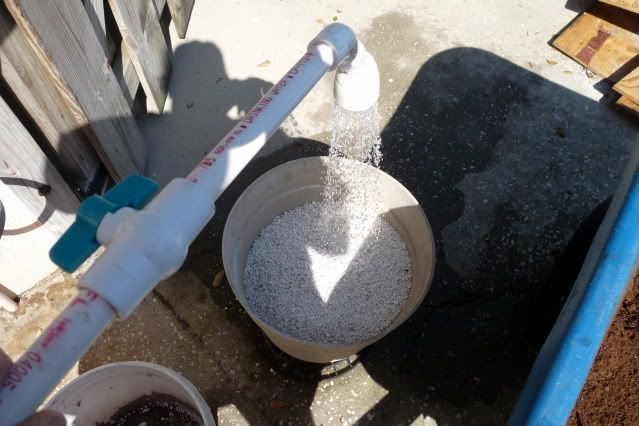 See the excess powder that's now NOT in the mix?
Now I mix the peat and perlite.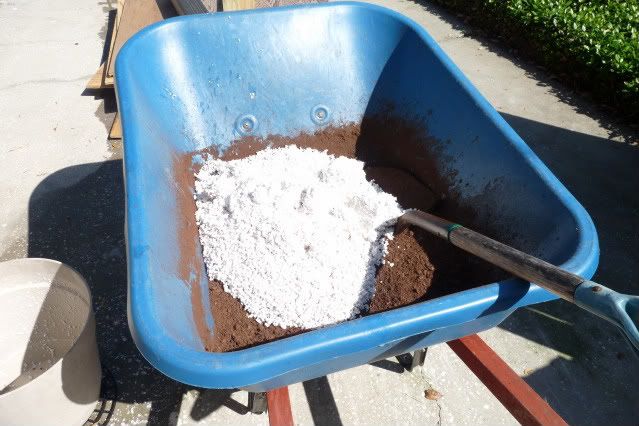 Then I add the garden lime and CRF and mix again.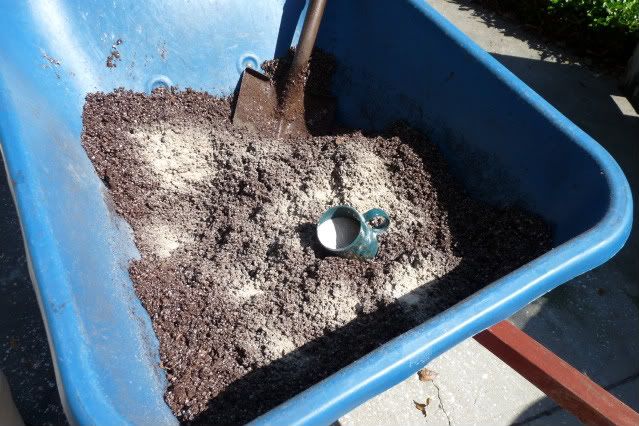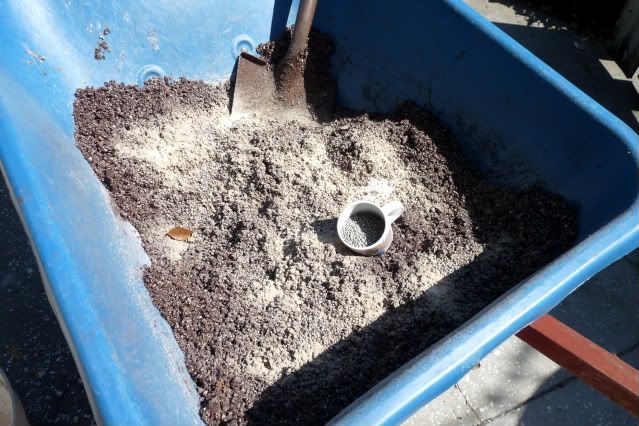 From here on out I use a composter so the job isn't so laborious. Best $60 I've ever spent. The composter was $160, on sale for $100 off and free shipping :-)
Now I put three buckets of pine fines in the bottom of the composter.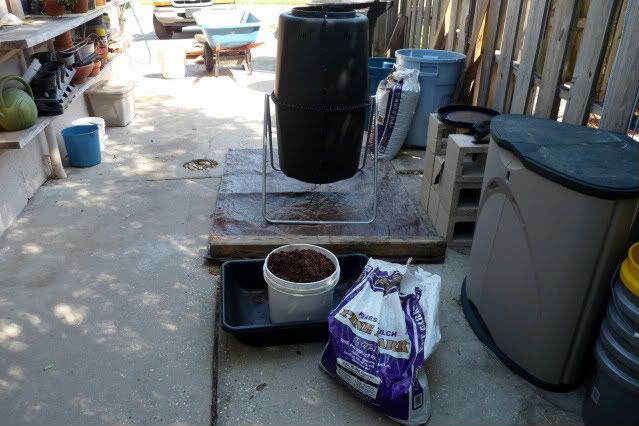 Then put the peat/perlite/lime/CRF in the composter, and top it off with another two buckets of fines.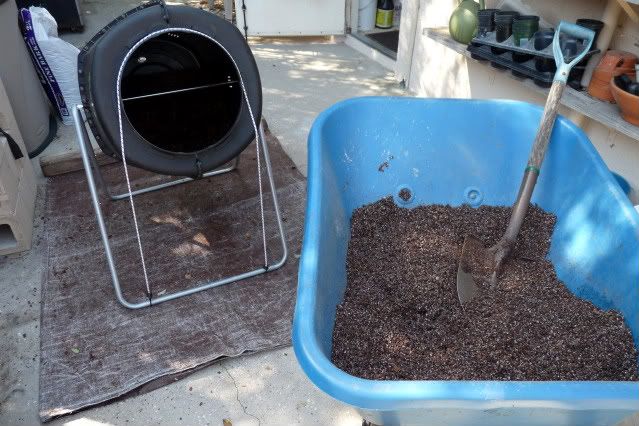 Spin for four or five full revolutions and this is what you get.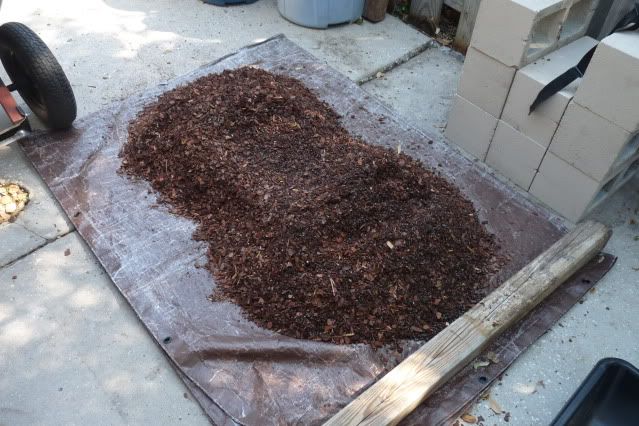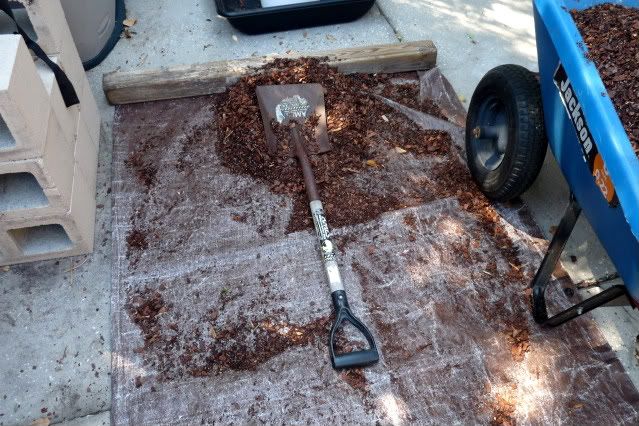 I was doing this just in the wheelbarrow before I bought the composter, but the steps don't change....
Tom