What is Stressing these trees?
Suzi AKA DesertDance Zone 9b
December 22, 2013
It's Suzi again!
We purchased foreclosed property that had been neglected for years. This group of pines seems stressed. They are getting irrigation. Drip system.
What do you think is causing all these dying needles?
What do you think we can do to fix this problem?
Thanks!
Suzi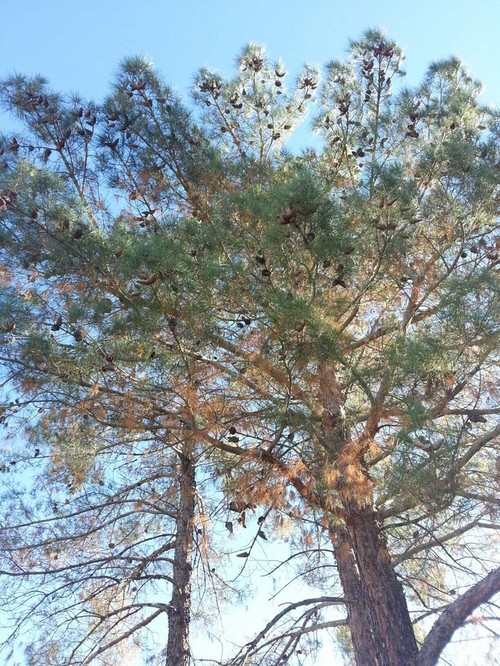 Here is a link that might be useful: My Conifer Album just started