Question about what to plant:)
evie1955
(z9 Tampa)
March 31, 2012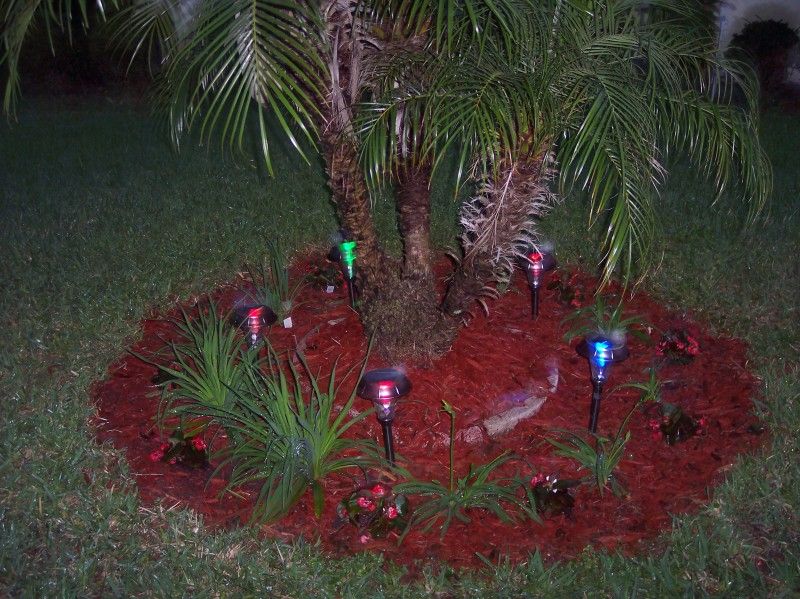 Hopefully you'll have a spare moment to answer my question.
I planted ten reblooming daylilies last year, as you can see they are doing quite well. Today I planted 10 bronze leaf red begonias, 5 of which are in front of my color changing Westinghouse solar lights.
My question is... What 5 plants would you suggest to plant behind each begonia that doesn't have a light behind them? I know "whites" pop/show up at night. The daylilies are assorted colors. I'm thinkinhg the height should be about the same as the lights.
Thanks in advance:) I live in Tampa, as you know some annuals will survive as a perrenial down here:)