I call it ' The Figloo '
johnparav
November 16, 2010
On October 30 I transplanted an older fig tree ( 15 years or so ). The home was recently sold and the new owners were not interested in figs.
Three of us managed to dig out the tree with apx a 30-36 inch root ball .
I have about 10 other figs in pots which I store in a heated shed. So I figured if I plant this tree in the ground why not just build a shed around it.
So being in the commercial refridgeration trade I was able to get some walk in freezer panels and erected a small shed with sloped roof around the tree , sitting on a 4x4 cedar base.
The panels are 40 inches wide 2.5 inches thick and filled with polyeurethane foam at an R value of 7 per inch.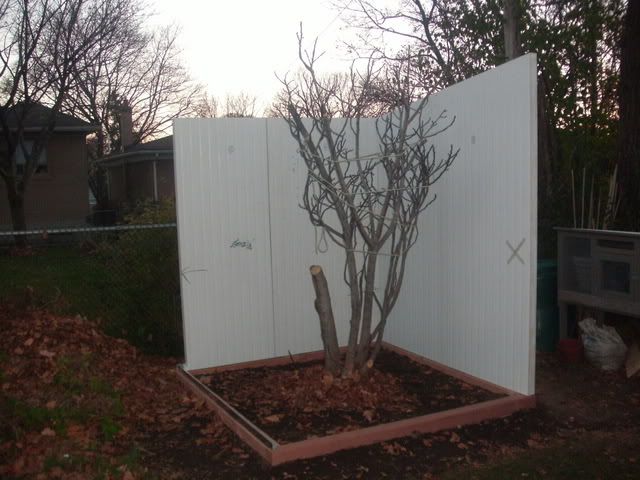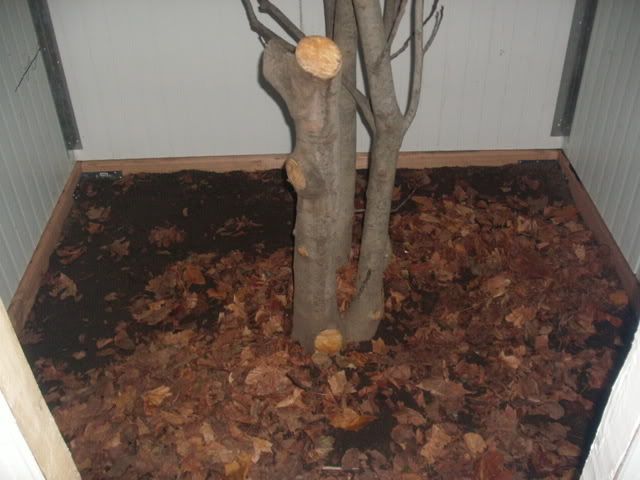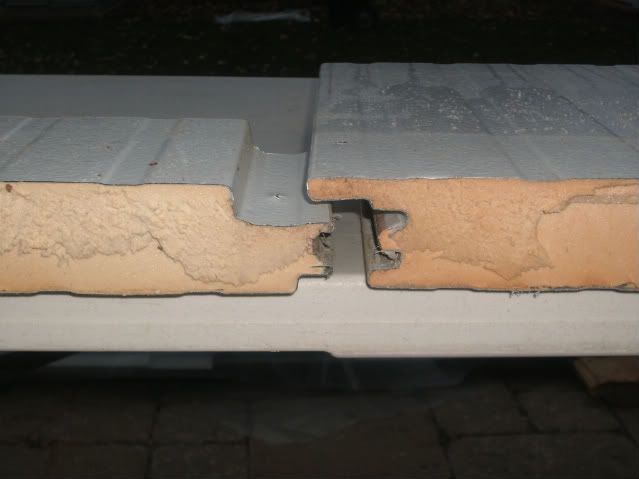 I am planning to heat the shed to around 35f .
Should I mulch around the base and with what ?
I am concerned about mold . Any ideas about how to avoid mold issues ?
Should I put plastic on the ground ?
Any input would be greatly appreciated .
John