Please..Does anyone know the name of this plant? Picture
meyermike_1micha
(5)
January 1, 2010
This is one of the most fragrant plants I ever smelled. It gives off fragrance night and day, and the helpers at the nursery had no clue what if was..It was about a 5feet tall tree looking plant and this is a cutting.
It is kept in a cool room humid room which it's does well in as the sweet olives do.
It has hundreds of blooms on each stem and branches..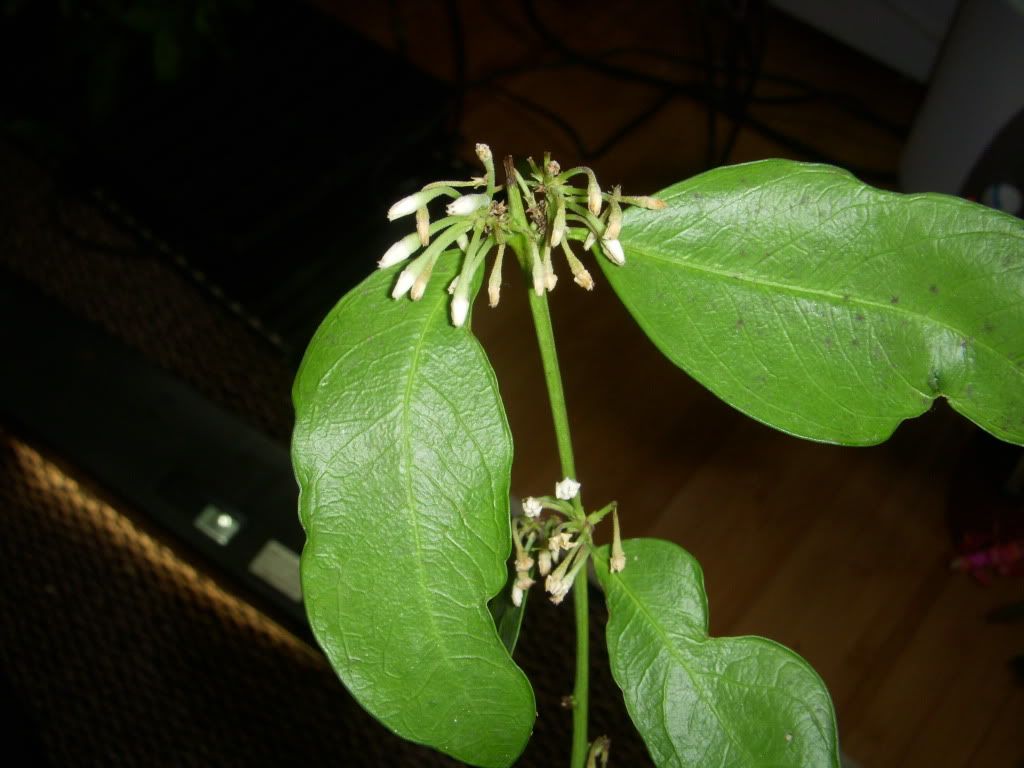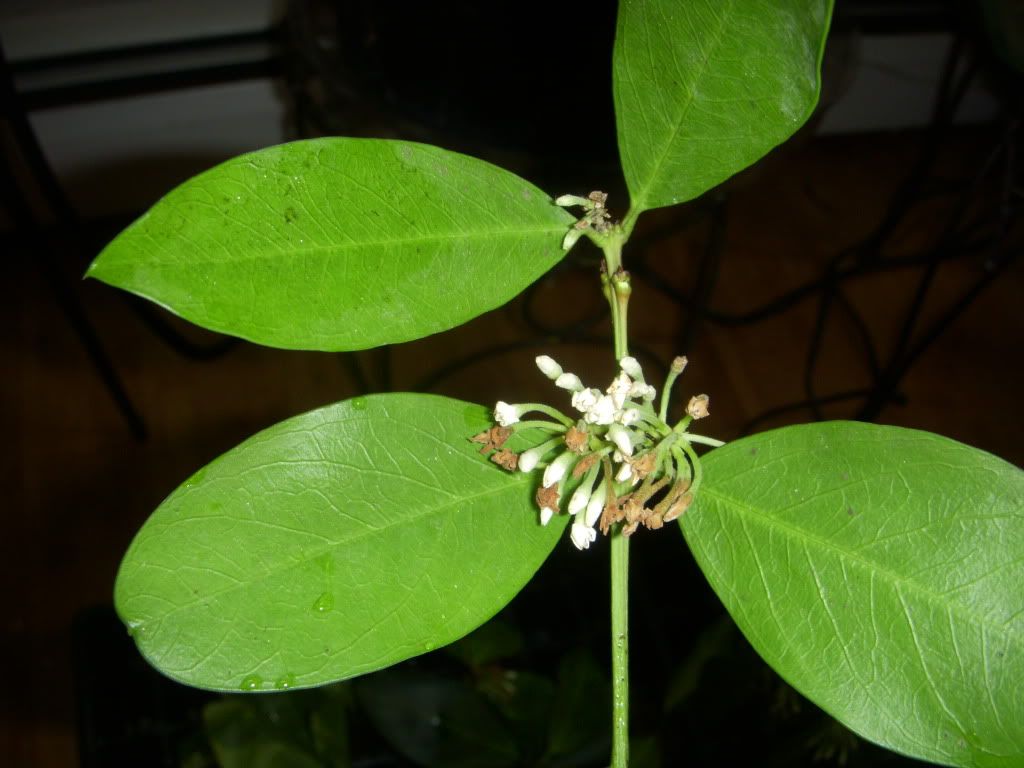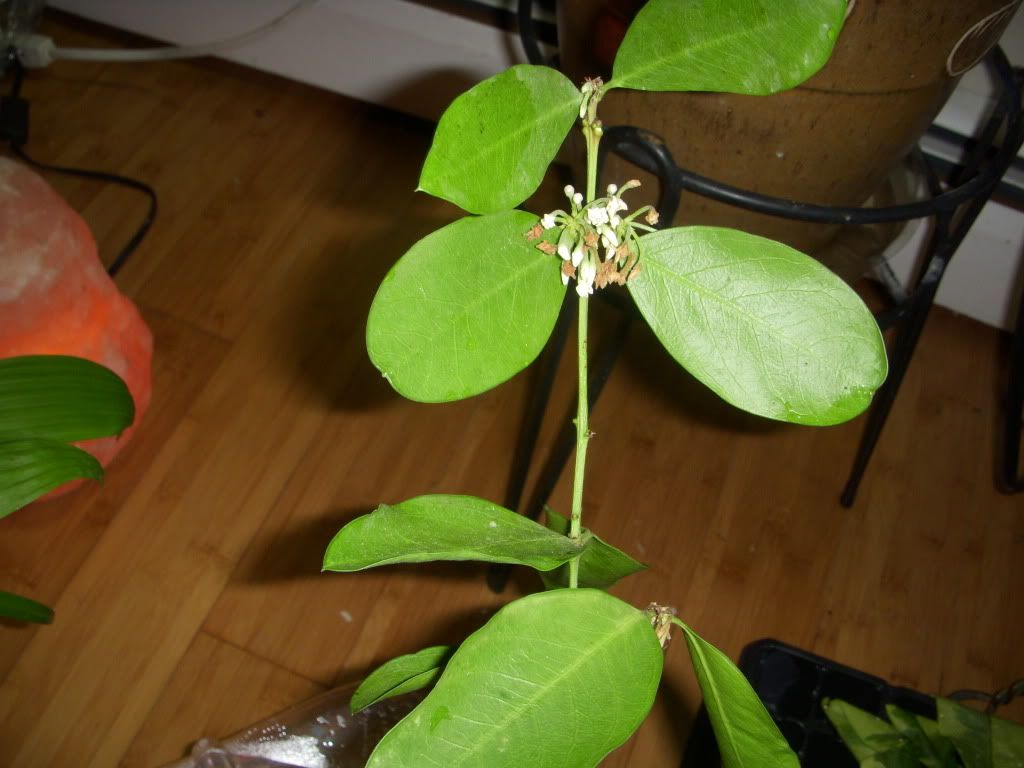 Trying to root it and it is not working as the flowers are wasting away..:-(
Thankyou so much..
Mike