Fall Foliage To Share?
thinman
(Z5 MI)
October 21, 2010
We are definitely past our color peak up here in northern Michigan, and are getting pretty close to bare branches. I got a pretty good shot last week of leaves on one of our pear trees that decided to be flaming red this year.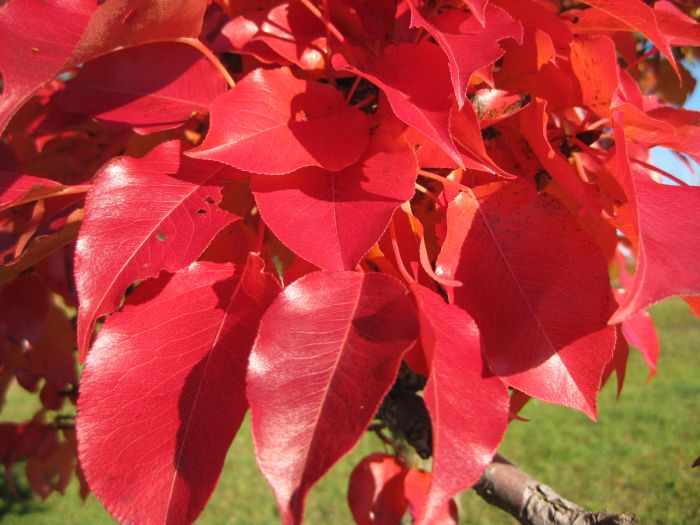 How's the color in your neck of the woods? Can you show us?
ThinMan