hurray: hardy Fuchsia Voltaire starts sprouting (pic)
Hi there
now spring is starting in ernest. I checked 2 days ago and saw the tips of at leas 3 new shoots emerging. Voltaire is supposed to be hardy and frostresistent to a point and can get 3-4 feet high. I bought it 2 years ago in May, and after a somewhat bad start it grew somewhat and flowered a little. I had placed it in my shady border with good soil and moisture. Winter took all the stems, and when finally in mid June some new basal shoots appeared I wasnt sure whether to be delighted or anonyed. Somewhen in September there appeared very few flowers.
So, when I reoganised my perennial border, I dug them up and placed them in a sunny gravel bed with poor, well drained soil. And in some parks in my area you find F magelanica, at least 2 feet high and very wide growing happily in full sun.
So, yes, it worked. Now I am curious to see how high or massive it will get on this sandy-gritty soil.
I placed the fuchsia in the corner pointing towards you, where it grows now surrounded by species tulips. And in winter it is shaded from the sun by the low wall of the fence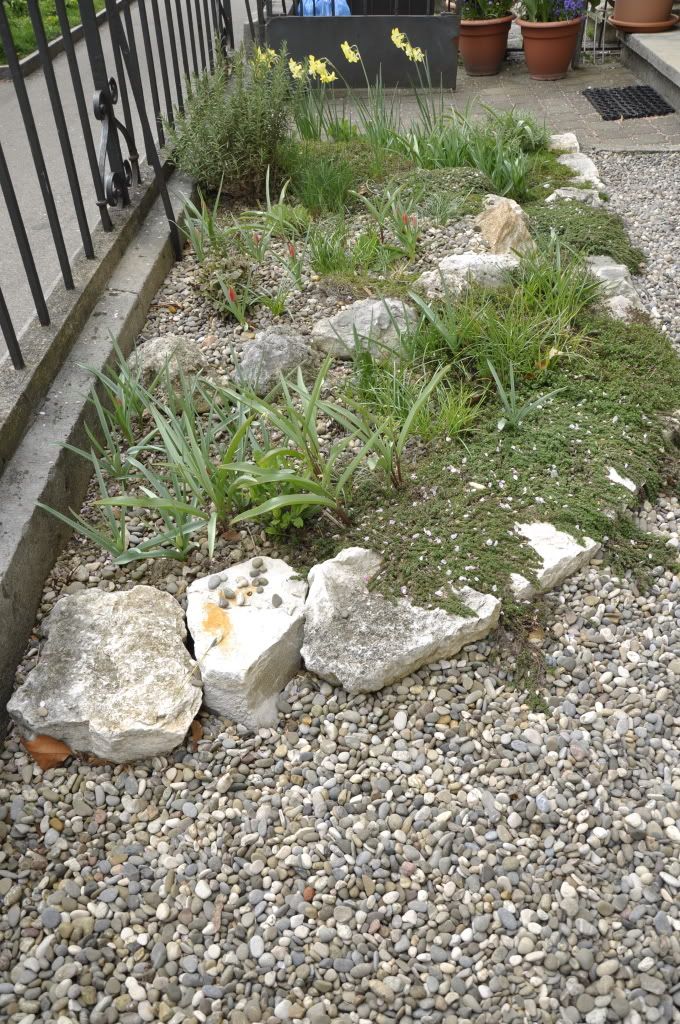 and a close up of the new growth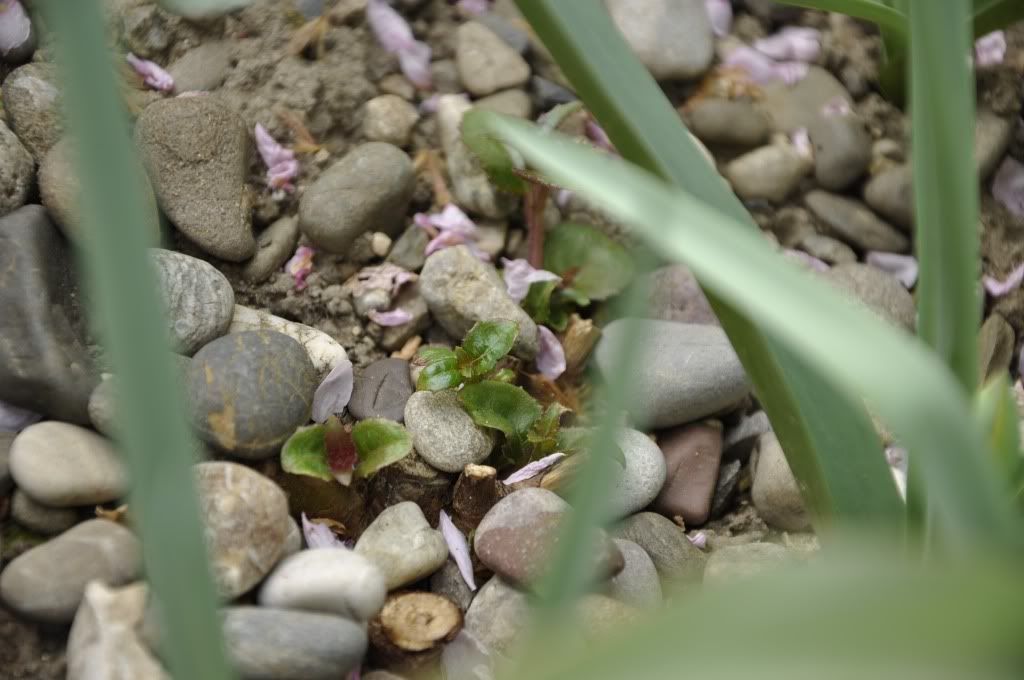 well have a great spring, cheers, Lin