Some Seedlings from the past few days
Here's a seedling that I got very excited about over the weekend. It's a large 7.5-inch seedling with a white bubbly edge and some teeth. It's been cool here, so I can't wait to see if the teeth get bigger and increase when the heat is on again. It's NOT an early morning opener, and I ripped a petal trying to get it open.
Trimmer seedling "Laughing Hyena" X Back Scratcher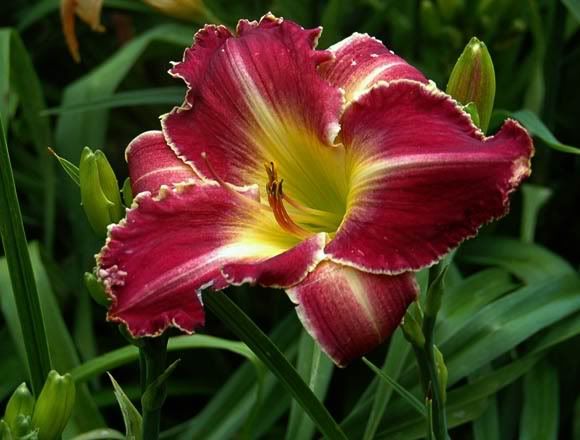 Here it is from the other angle where you can see the teeth better.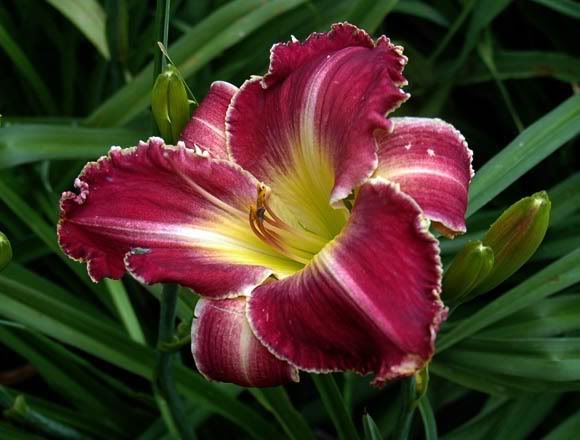 By request, here's another photo of Dust Be Diamonds X Tuxedo Junction.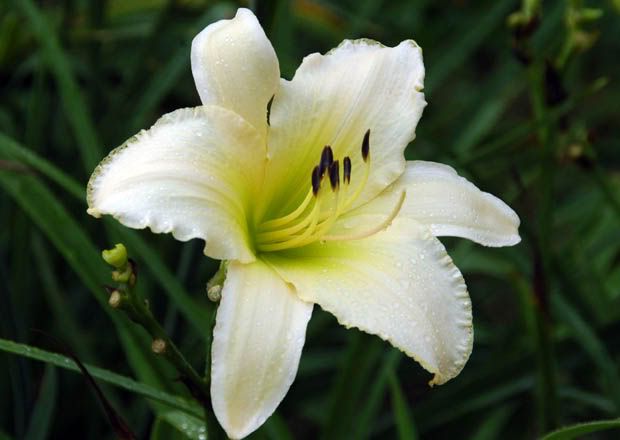 This is the sib to the Precious Candy X Twilight Illusion seedling that I've posted several times. The blooms are much larger than its round sister - in the 6-6.5 range.
Precious Candy X Twilight Illusion #2 ffo
Here's the same seedling yesterday. I don't know if the lighter edges are weather related or something that will continue.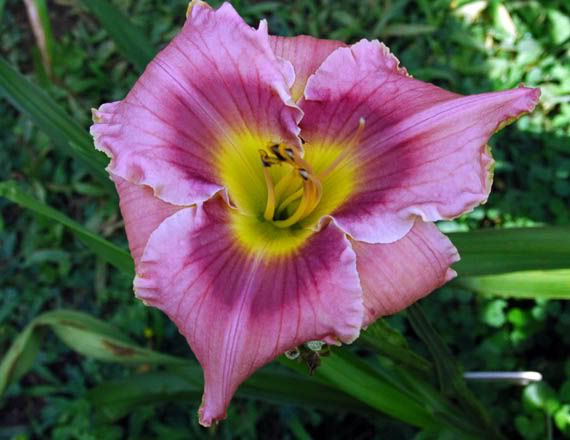 Here's the early blooming sib, PC X TI #1, showing some white teeth on the edge today.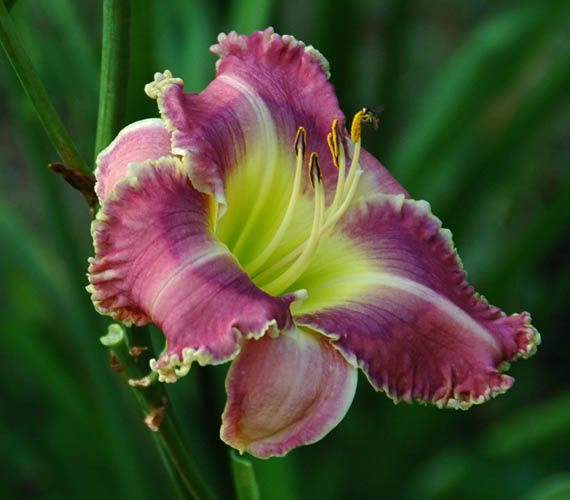 HERO WORSHIP X Unknown - The color is unique - a stippled bronze rose - and it has perfect round form.
Watchyl Lady Butterfly x Eyes A Blue - What I like about this one is its size - 7.5-8 inches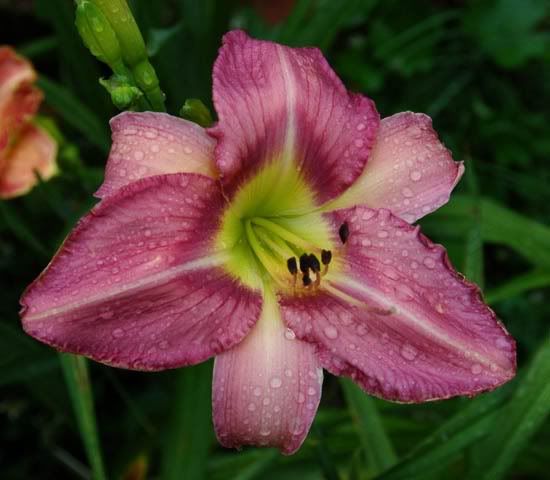 Black Plush X Starman's Quest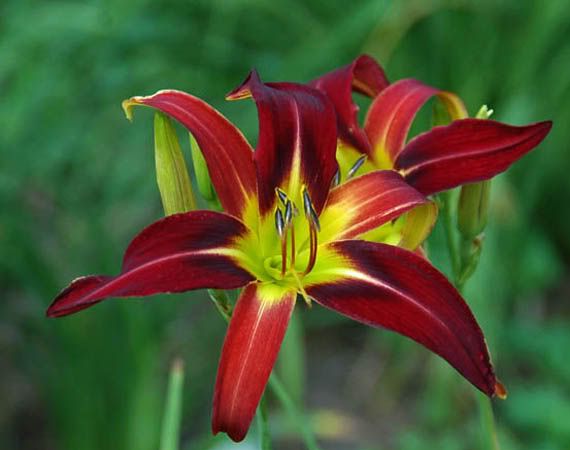 My Darling Clementine X Exotic Candy
Debra