Pomegranate trip and garden update
bamboo_rabbit
(9A Inverness FL)
April 20, 2011
Went down to Lake Alfred yesterday to pick up my and FloralcityLou's University of Florida pomegranate study plants from their research facility. There was a bit of confusion as the varieties that were sent to me were only a partial list of the 60+ cultivars they have. Based on where I live the Dr. picked out 12 cultivars each for Lou and I (he and I got the same varieties). The poms had been pruned tall to allow the commercial farmers when they get their plants to wrap the bark so they can use spray on herbicide. I will allow mine to grow back in to shrubs. Here is a pic of the plants, Lou will stop over and pick up his half today.
The blueberries are just entering full swing and had to place supports under some of the plants to hold the fruit up off the ground. I finally got around to counting the plants...57, well it was 57...after seeing some huge and absolutely gorgeous BB plants my neighbors bought at Howards flea market in Homosassa for $10 each I could not resist buying 4 so the total is now 61.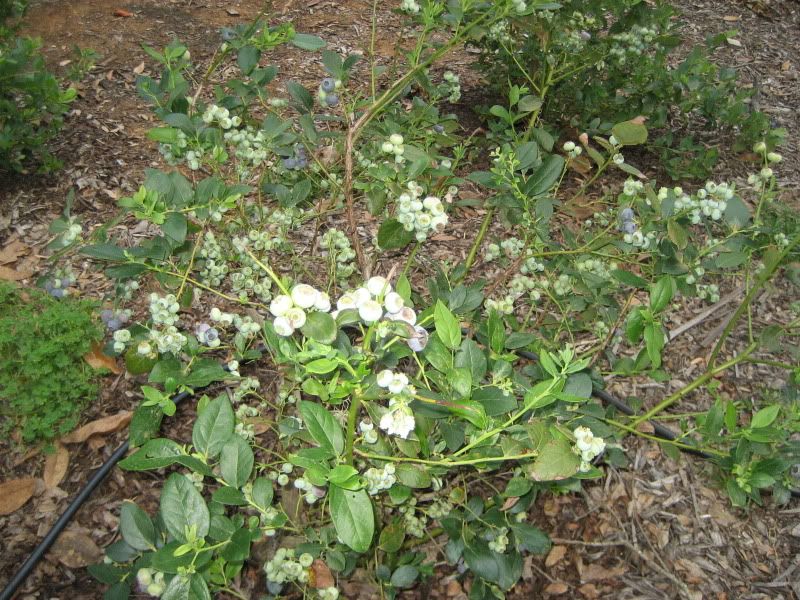 I finally got around to moving the black raspberry suckers to make the 2 new rows and trellising up the 3 original plants. The primocanes they are putting up are HUGE, bigger than my thumb. I topped the new canes at 6 feet tall and they are now branching so it will be a huge harvest next year. The black raspberries are still flowering and the first fruit is just ripening now and looks to be a pretty good harvest. I know some have said they did not like them as the fruit was too small and they are hard......not the case at all. The trick with them is mulch and keep the soil moist. The berries are absolutely delicious, pure sweetness they have no tart element like northern varieties and they are good size.
This is the trellised original 3 plants have moved suckers in between them as well.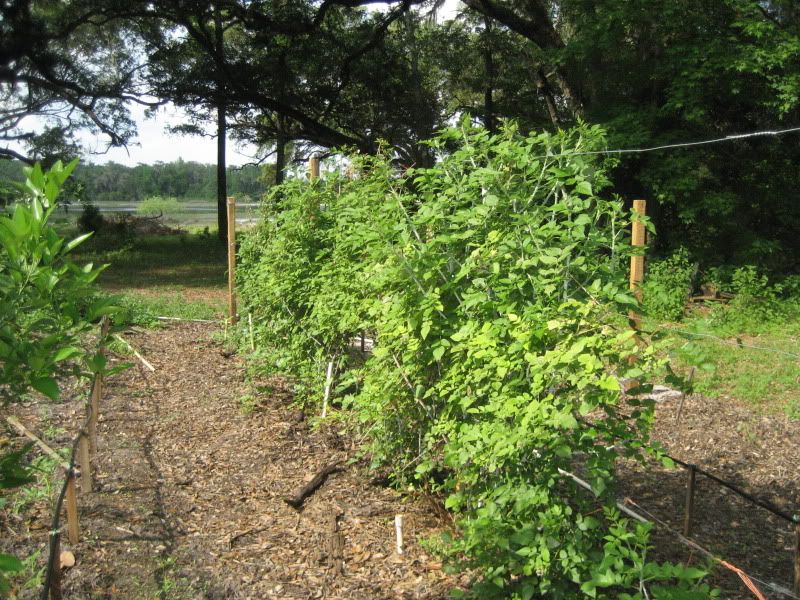 Here is one of the two new rows with the posts in but no wire yet.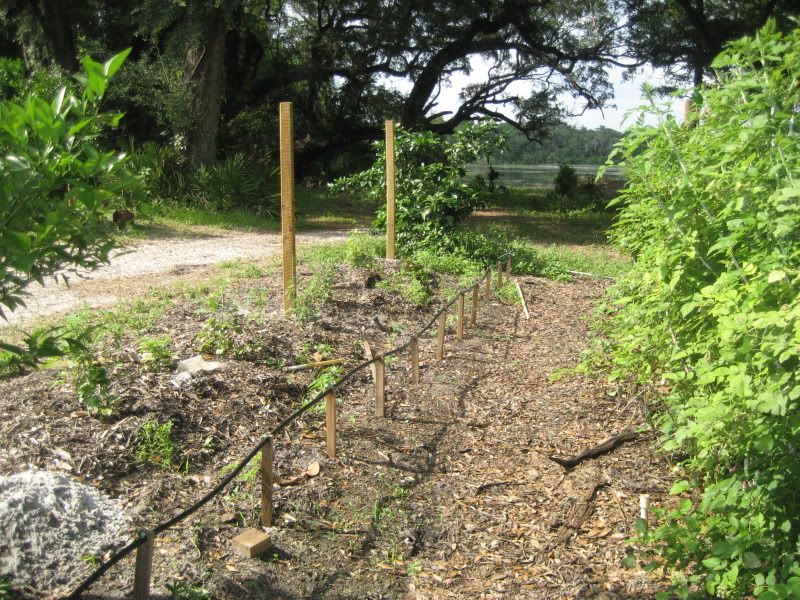 And finally the fruit...and yes they taste as good as they look.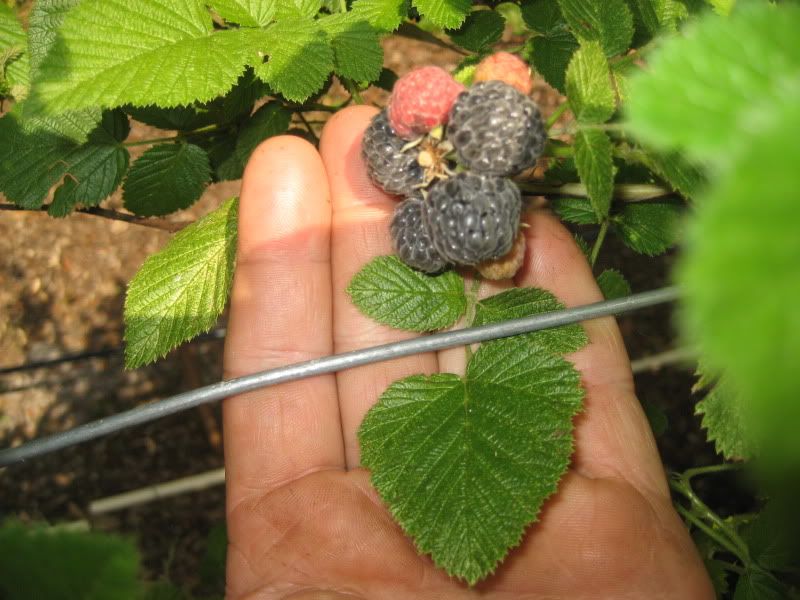 The tomatoes and peppers are setting fruit and have been pulling beets last couple weeks. The kale is still going strong but picked the last of the lettuce on Monday. I did try a new batch of lettuce in the shade next to the bamboo propagation mister so we shall see how it does.