Dr. Suess brugmansia
plantmaven
(8b/9a TX)
November 16, 2011
Amazing plant. It froze to the ground last winter. In late June I began to see signs of life peeping out of the soil.
So, all this growth happened in 3 1/2 or 4 months. It is about 5 feet tall.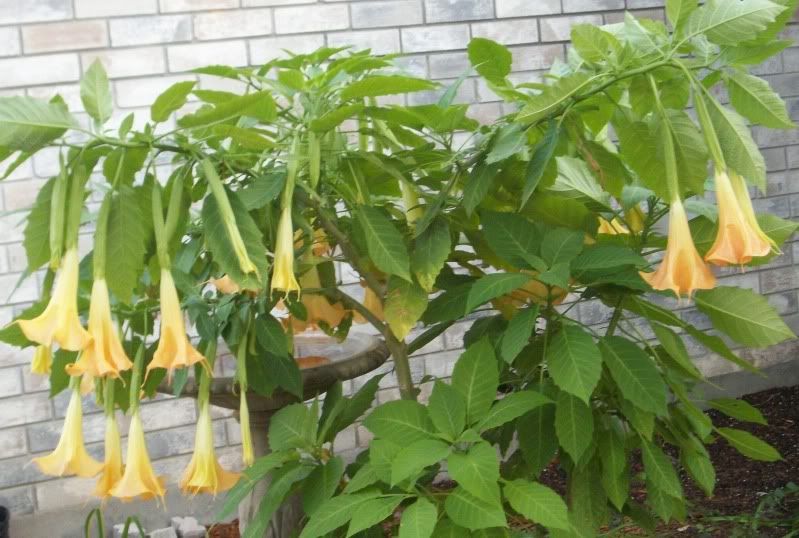 Our weather is beautiful right now. Cool mornings and warm days. No freeze predicted for the next 10 days.
Our gift for surviving the summer.
Kathy