In honor of July 4th....
As a band director for many years (and a musician most of my life) I've performed 'The Stars and Stripes Forever' or directed it probably somewhere in the thousands of times. So, since we're almost at July 4th, the words to the first line of the chorus section -"Three Cheers for the Red, White and Blue" have been running through my mind today.:
First some reds:
Paul York, a great oldie by David K.
WAXEN SPLENDOR by Jack Carpenter: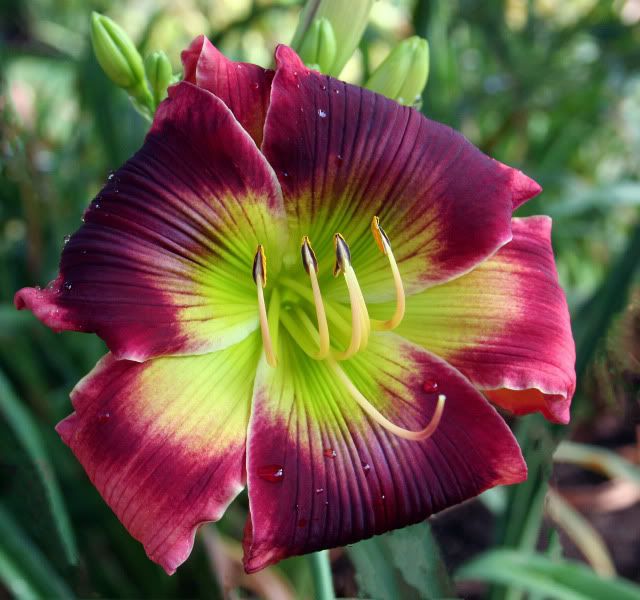 STEAM HEAT by Bob Schwarz, in front of blue Echinops.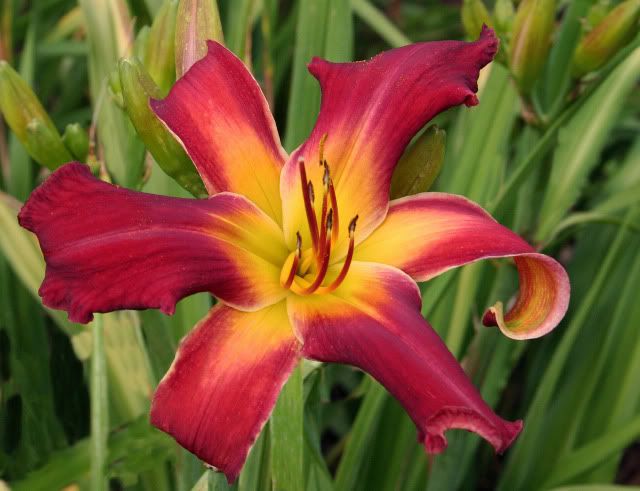 LATE TO THE PARTY by B.J. Crichton, a wonderful crimson:
Karol Emmerich's BLOOD, SWEAT AND TEARS, just a fabulous plant:
Pat Stamile's BORN TO RUN:
and finally, HAPPY APACHE,which doesn't normally look quite this way but had a weird bloom this week.
Then some whites ( or near whites): Terah George's KEY LIME SPECIAL:
MICHAEL MILLER:
This is really pushing it, but the oldie VANILLA FLUFF has been showing off this week:
BOUNDLESS BEAUTY: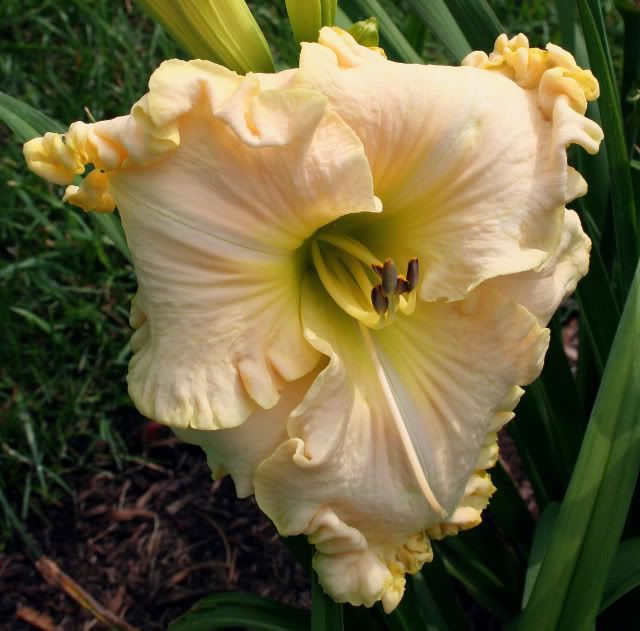 a huge Orienpet Lily with blooms the size of both hands put together - extremely fragrant too:
And my favorite white so far this season is FRINGY:
And - really pushing it now, a few "blues."
Here's INDIGO BUNTING:
LITTLE SENSATION:
DIXIE BLUES:
Luddy's BLUE HIPPO:
And finally, the extra cute mini double, BOOGIE WOOGIE BLUES:
Happy July 4th, everyone!