Looking for lilac experts
My neighbor is moving this week and has a beautiful purple lilac and a white lilac...both of which have a wisteria twining through it...He has told me I'm more than welcome to take cuttings and/or shoots of whatever I want to try and grow some in my yard...the problem is, it looks as if these have been growing for years and years and never touched..I can't tell where one ends and where the other begins...
As I understand it, lilacs will put off shoots ..therein lies the other problem, I can't tell one thing from another if it's not bloomed...
I walked up there a minute ago and looked at the base of the biggest and it looks as if there is something coming up about a foot (maybe less) away..this plant seems to have the same looking leaves as the purple and white lilac..
So I'm wondering if you can tell by this picture if that is what it is and if I'd be safe digging it up...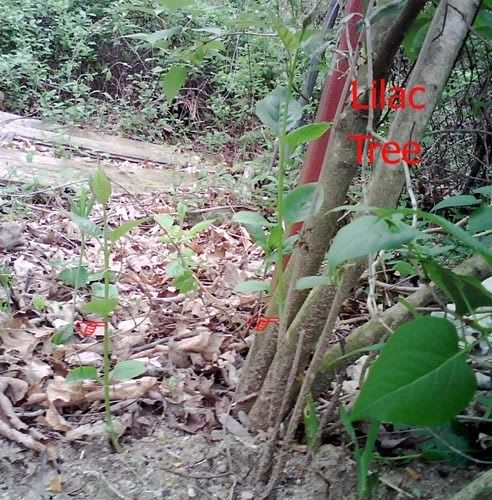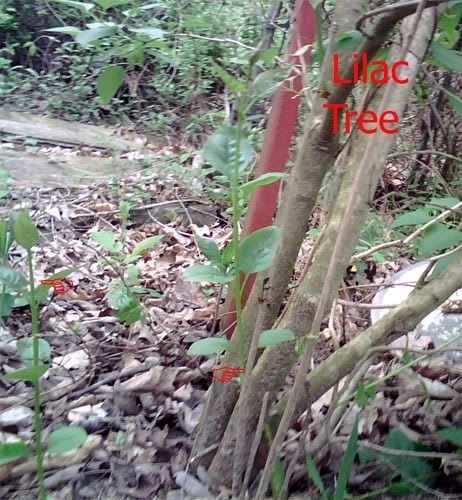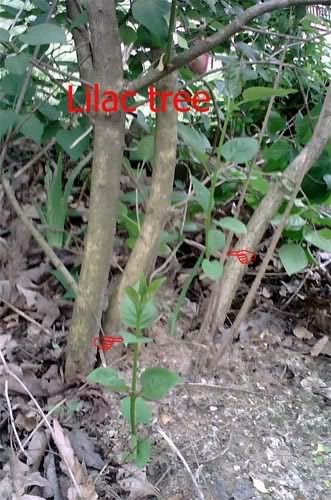 Thanks for any help!