ok fruit flies,...bring it on !!!!
jofus
(9b/10a Englewood, Fl)
April 11, 2014
It was just 2 days ago that I noticed them,.. buzzing around my small plastic bin I have in kitchen for food scraps, later to be dumped in the big compost bin outside.
i knew the fruit flies show up in April hereabouts, but was still taken aback,..thought I'd have another week or so. But no, they've decided to attack early. Well I am ready for them, they are walking into an ambush I set up yesterday and this morning.
The traps are set, two per tree,..they will be dealt with quickly this year.
The accompanying photo is of my 18 ft tall, 4 yr old ( in grnd 4 yrs but came in a 30 gal pot ), Valencia Pride mango tree, - taken about 4 ft away. Can you make out the two traps,..glass jars hanging down with apple cider vinegar in them ? Need to look hard !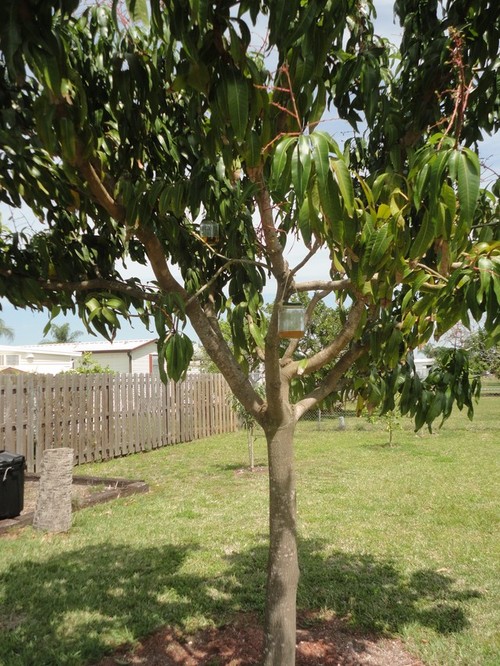 This post was edited by jofus on Mon, Apr 14, 14 at 9:47