Recent Flowers...
Some of the bloomers this year...
Swamp Lily, Crinum jagus... soft floral fragrance. 4-5 years in waiting..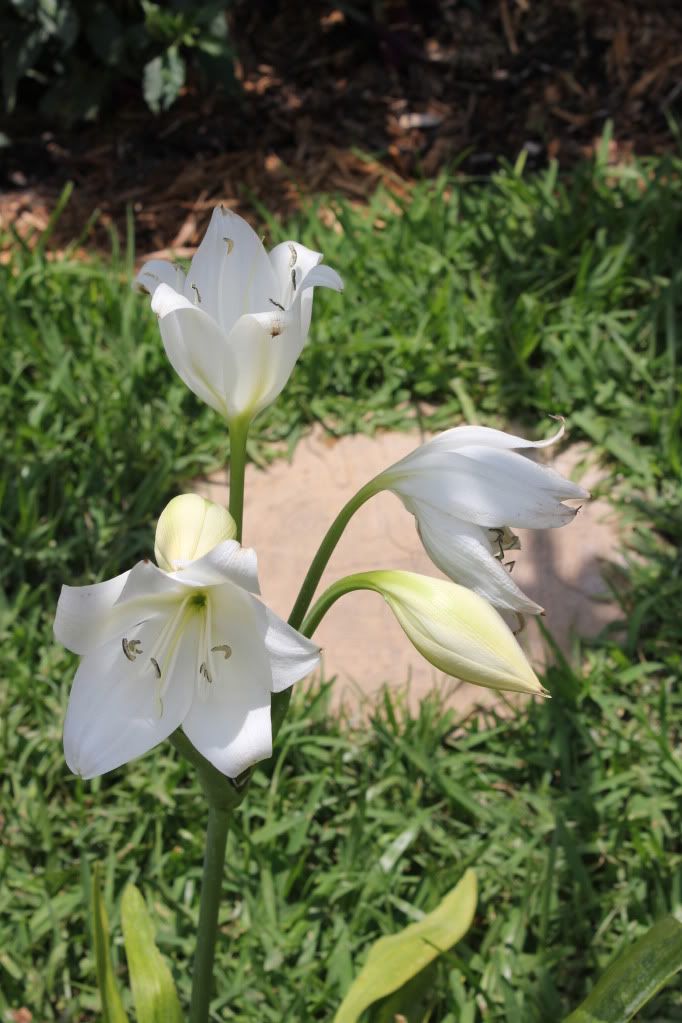 Encyclia sps.. forgot the species name, big spike and beautiful color combination, intensely , sweetly fragrant. took me by surprise. I was taking a picture of another flower and could not find where the sweet smell was coming from. i was very happy to note how sweetly fragrat it is. Much better than the Brassalova nodosa and the chocolate orchid.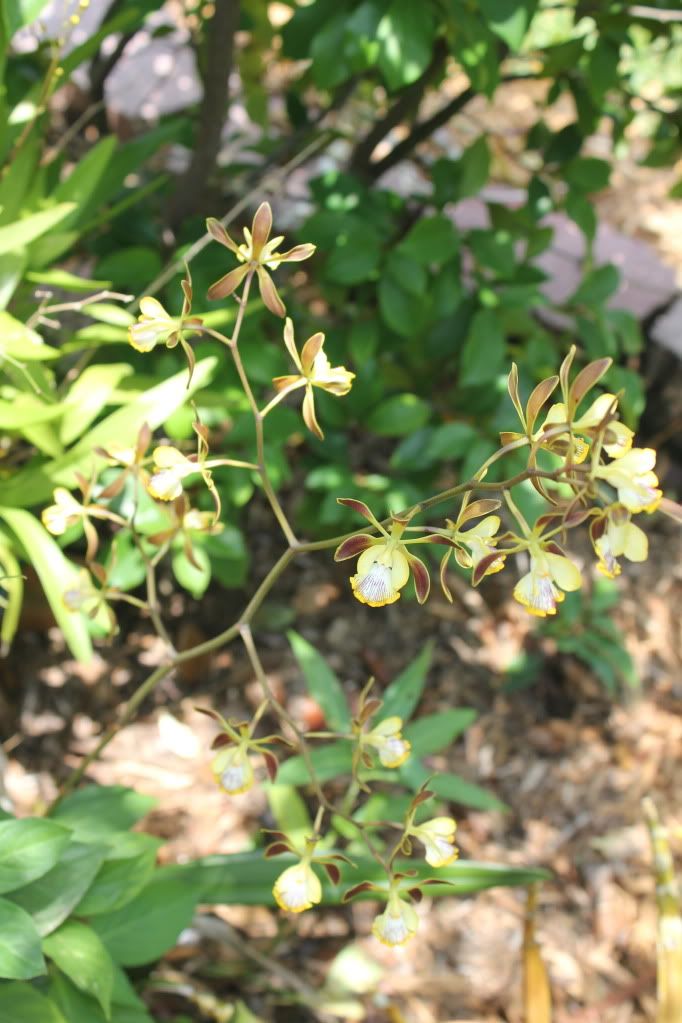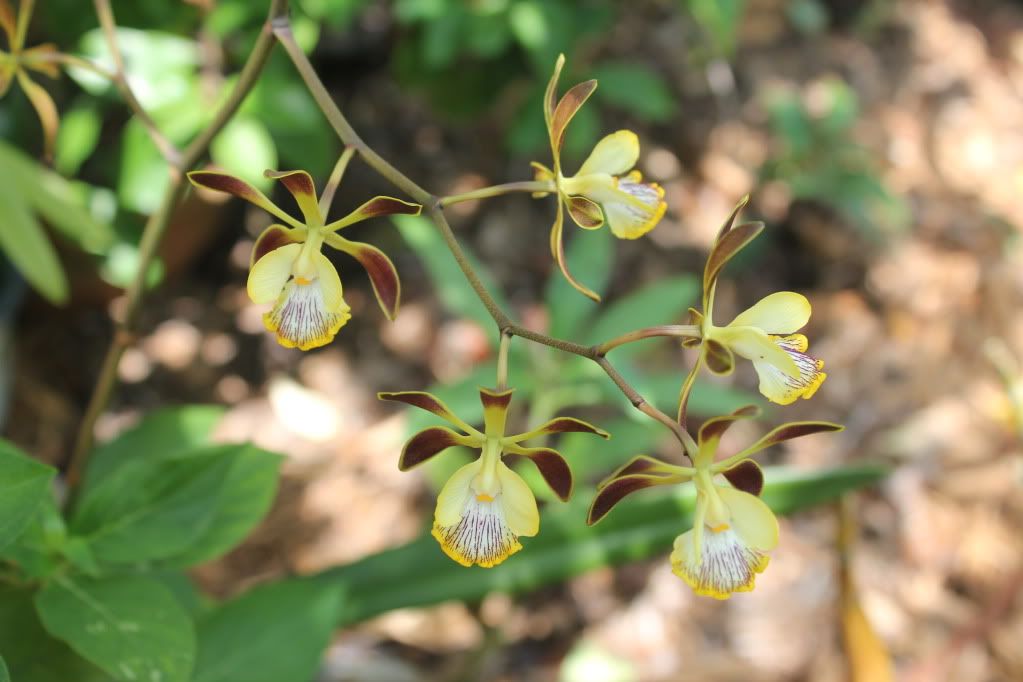 Hosta in south florida!! 3rd year in blooming. Soft fragrance. will post picture again when the spike blooms.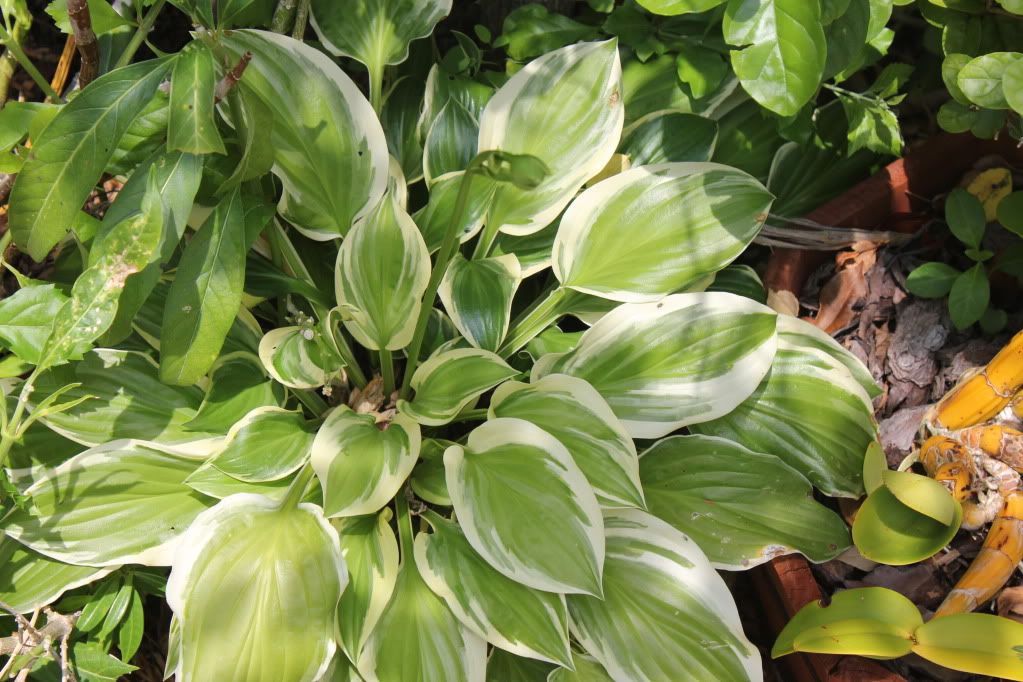 Desmos chenensis.. prolific bloomer, somewhat of a musty smell..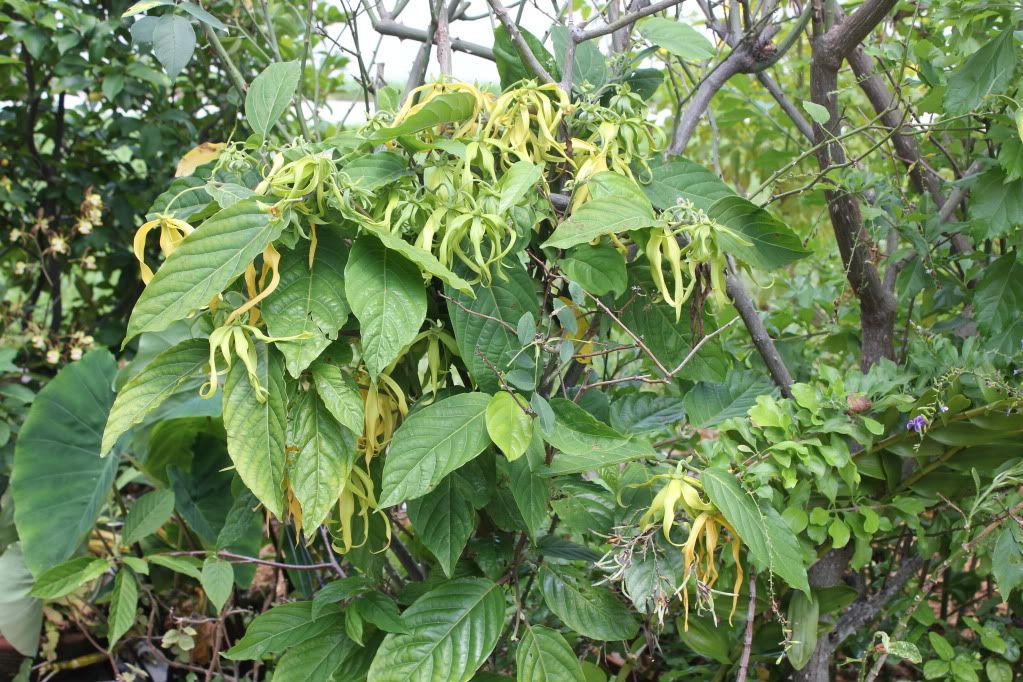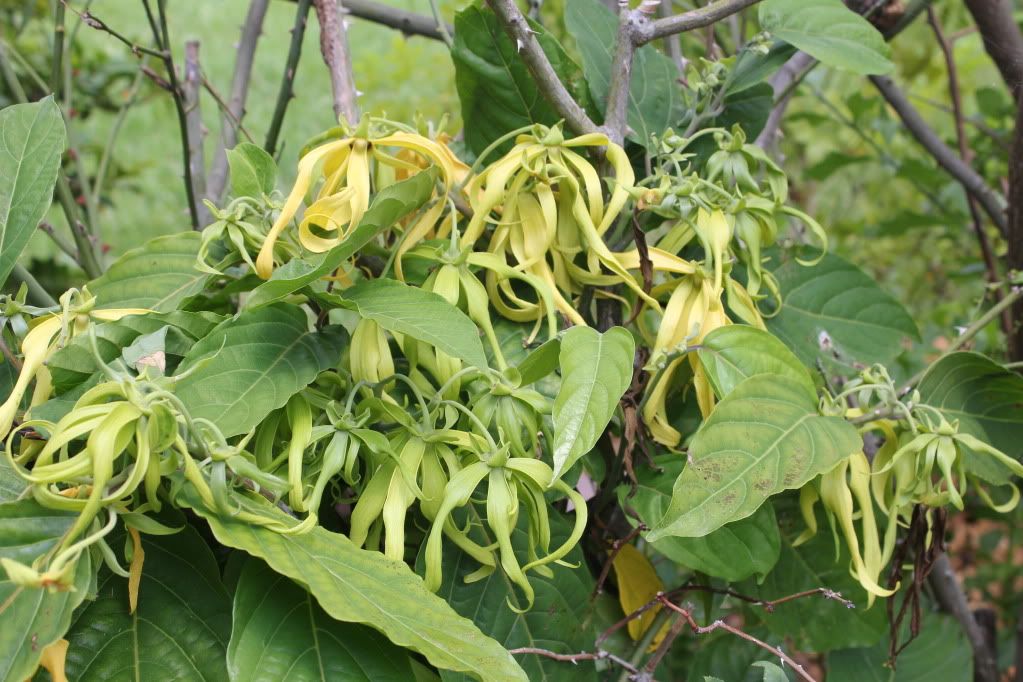 Tecomaria with Stephanotis hiding below..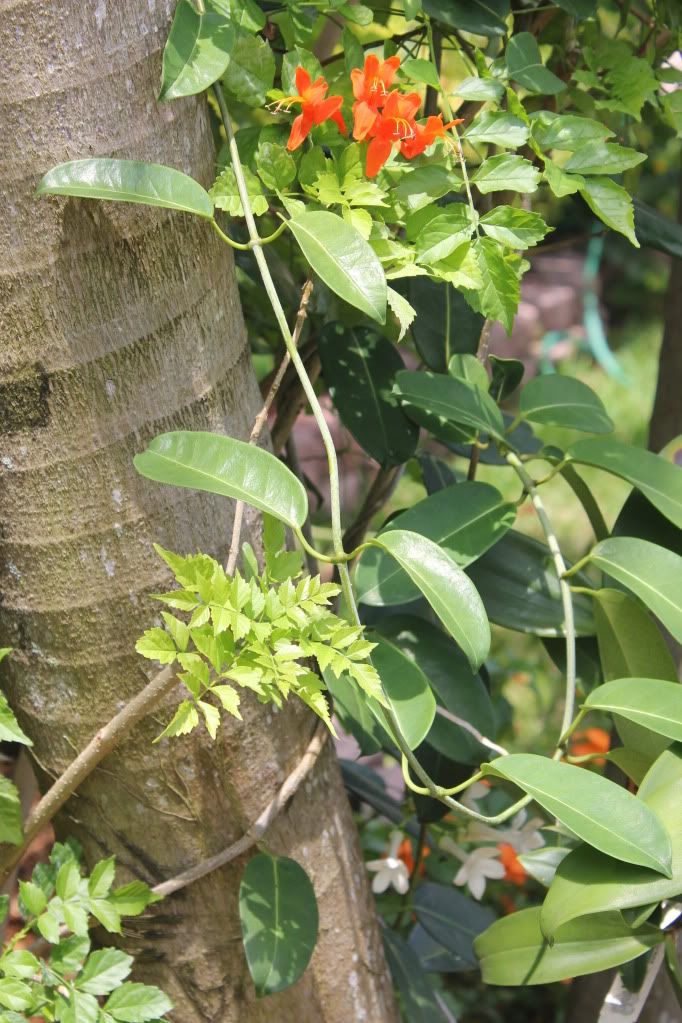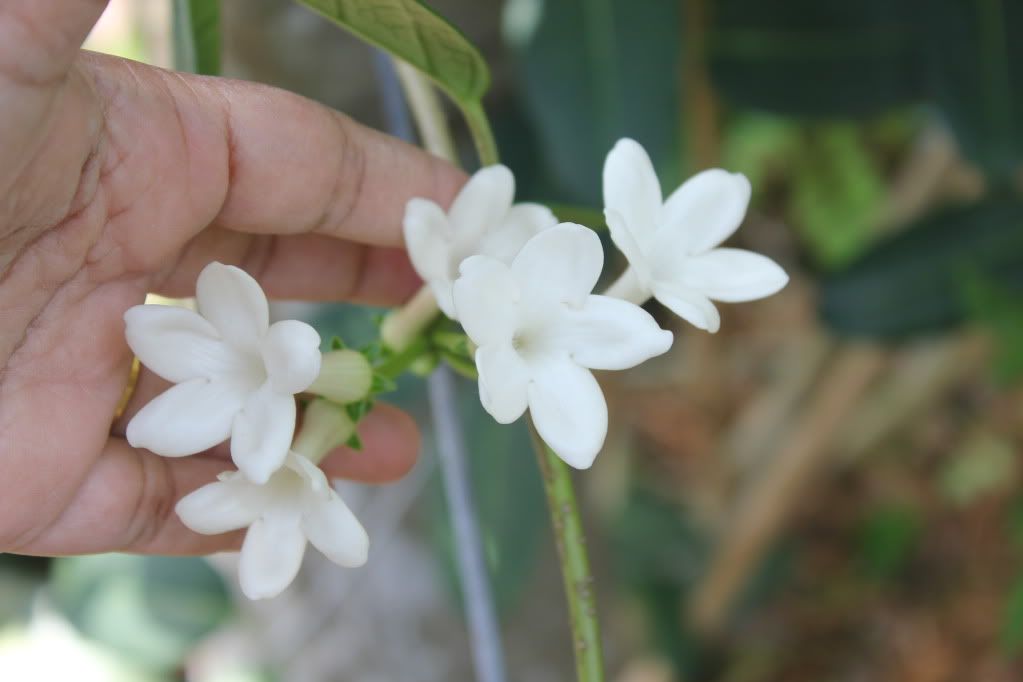 Maxillaria tenuifolia, coconut orchid, smells really of coconut, love the slightly fragrant oily smell!!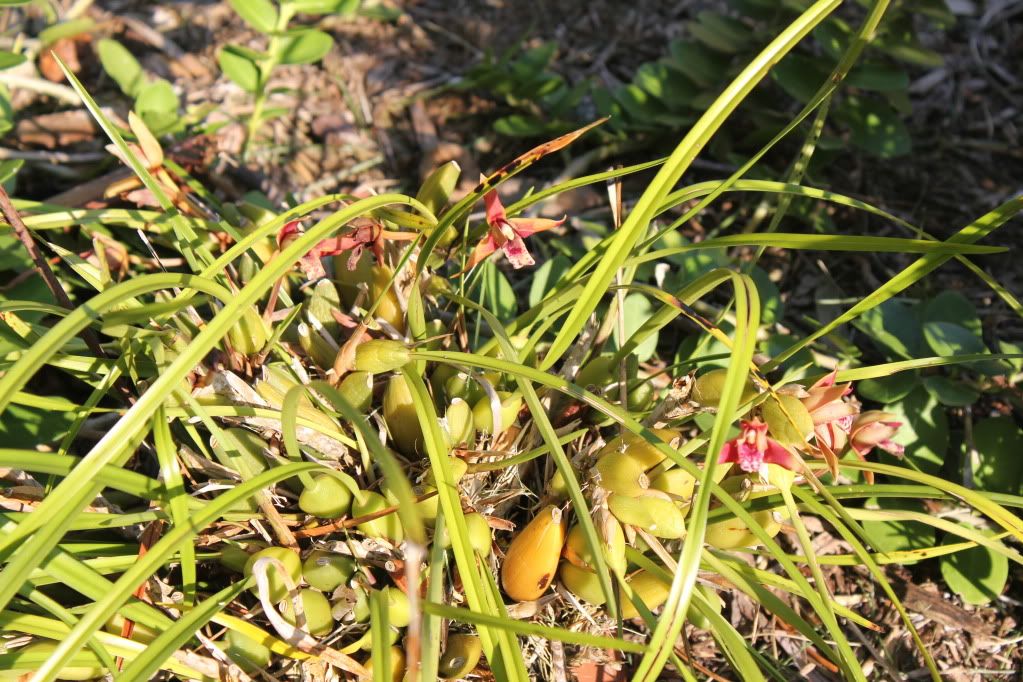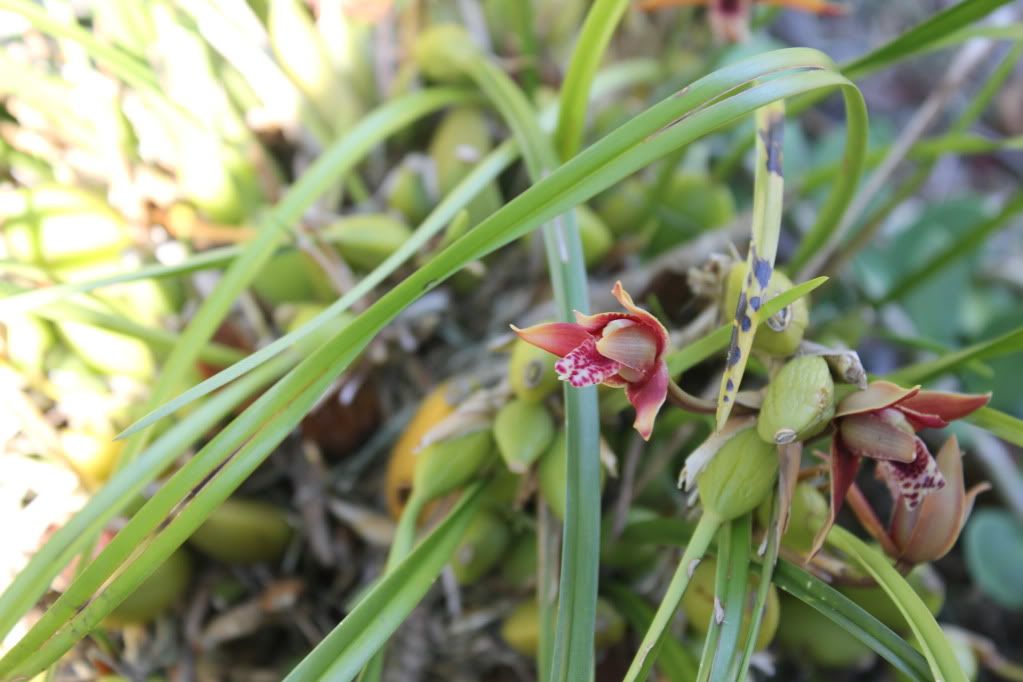 Tuberose garden/plants.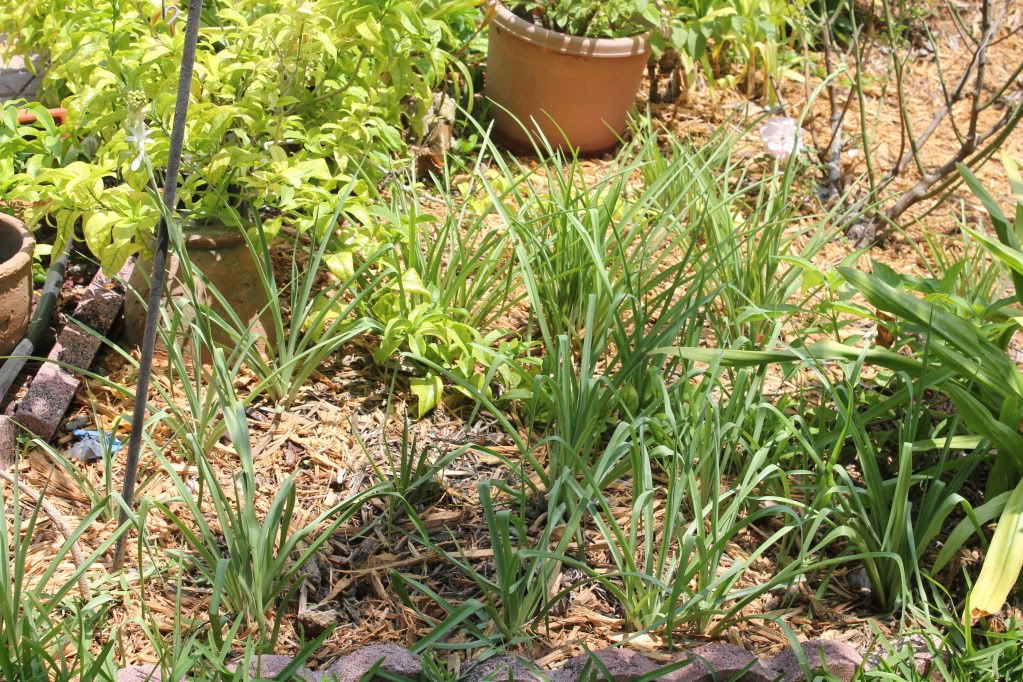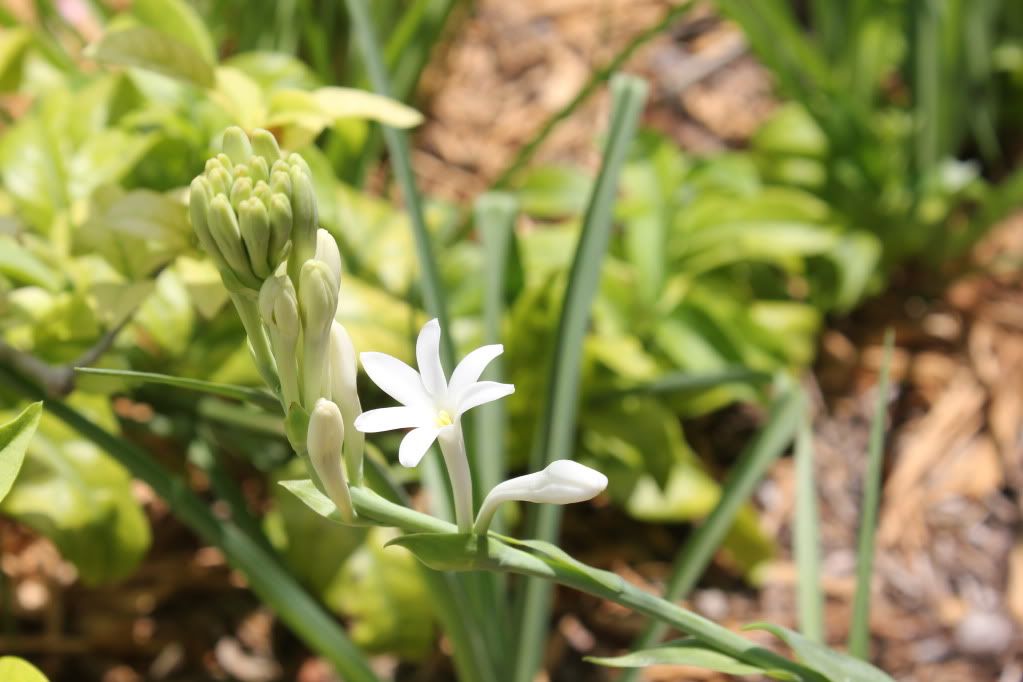 Catteleya Hawaiian wedding song, pristine white flower, (maybe not so prisitne when closely looking at the flower), soft typical catteleya fragrance. Reliable bloomer.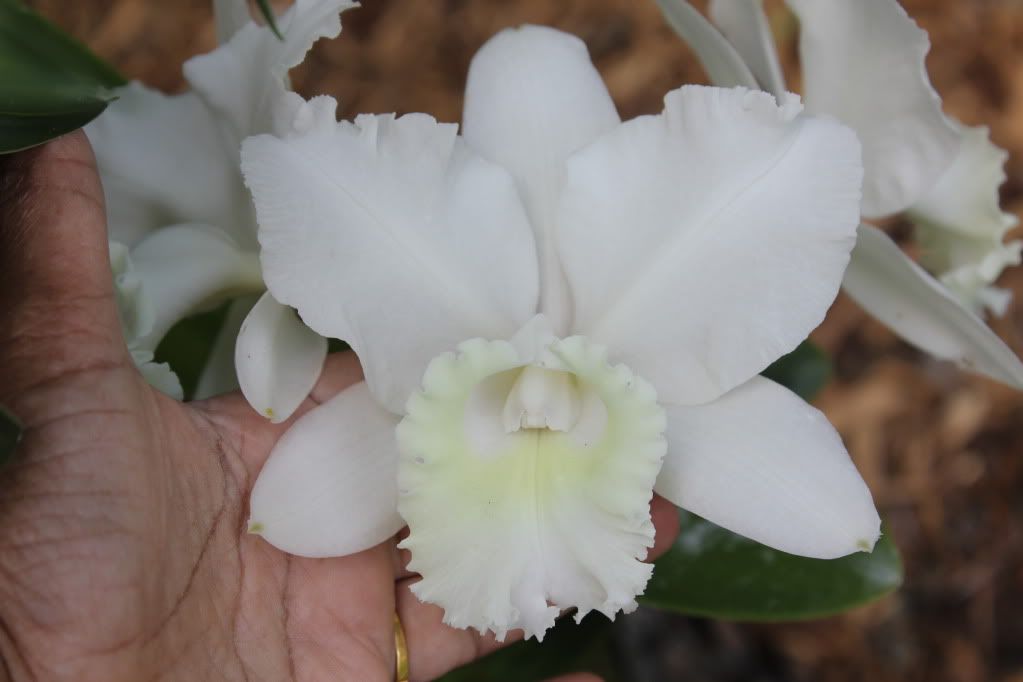 Jasmine Malipikul from thailand, blooms nicely, but I am disappointed as the fragrance is not what I expected.Does not appear to be the typical Jasmine fragrance so far..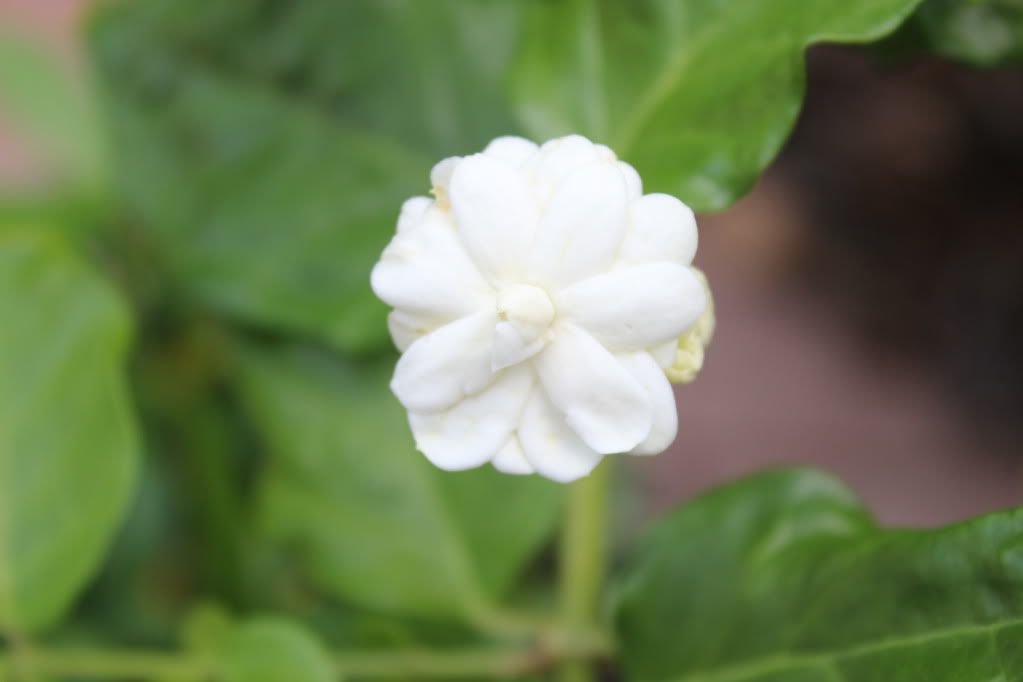 remember my twig from TT... 8 months and a hard winter later..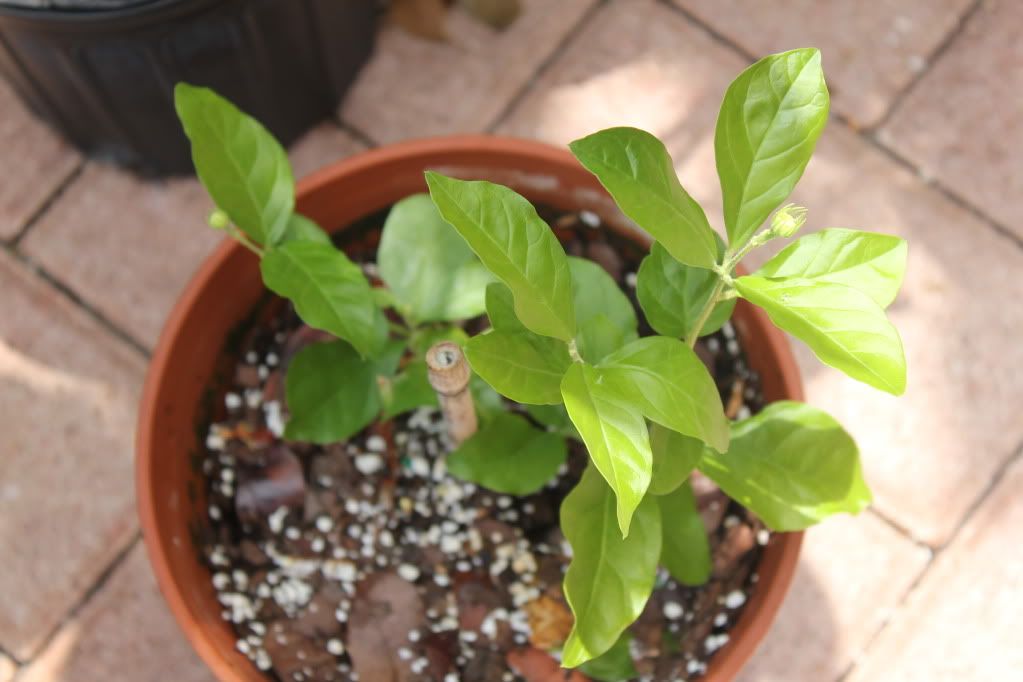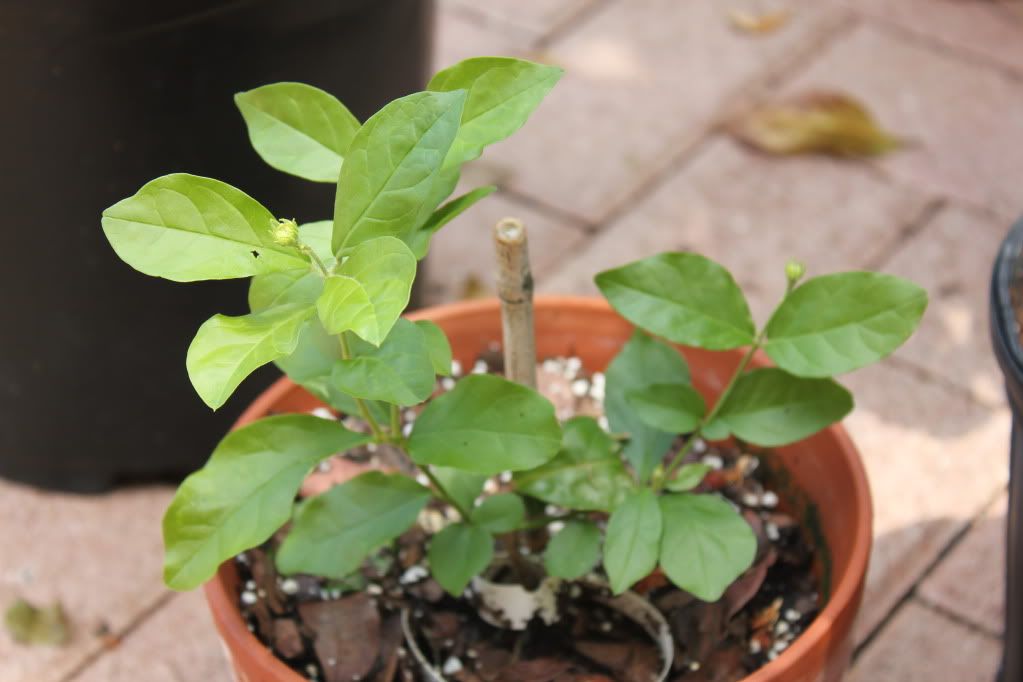 Whereas the GDS from thailand..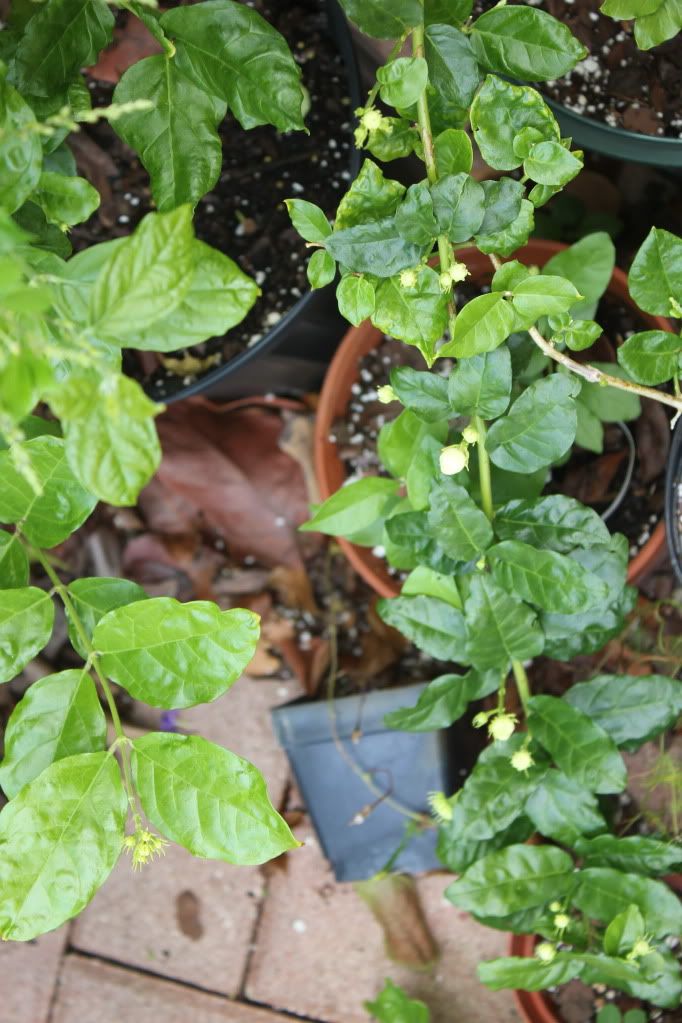 Few other assorted..
Schomburkia Albapurpura.. Beautiful color combination Simple and elegant at the same time.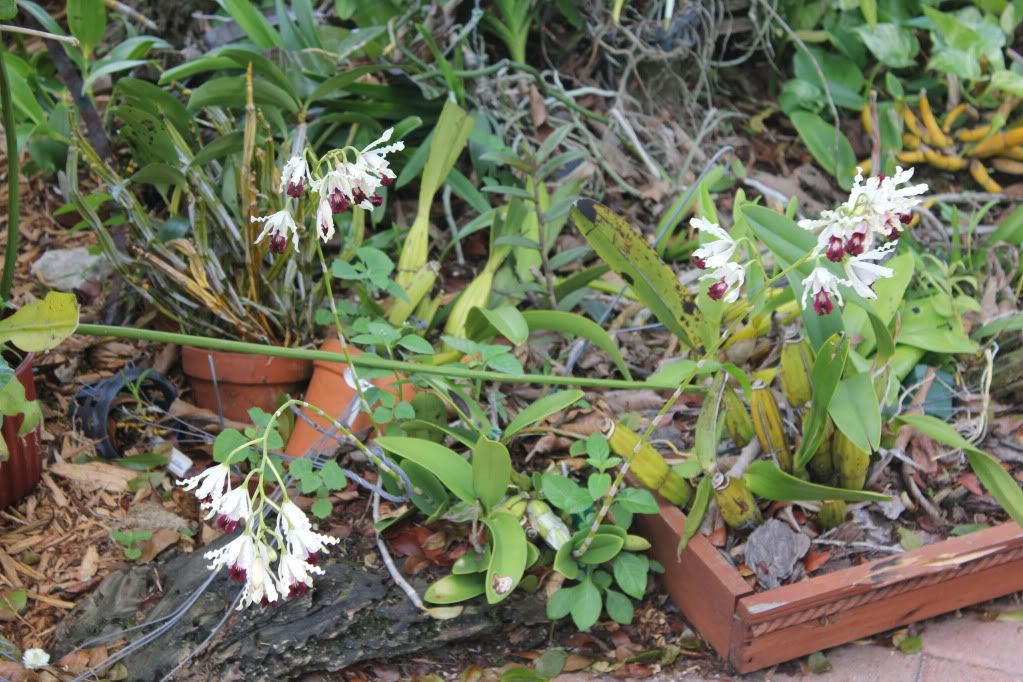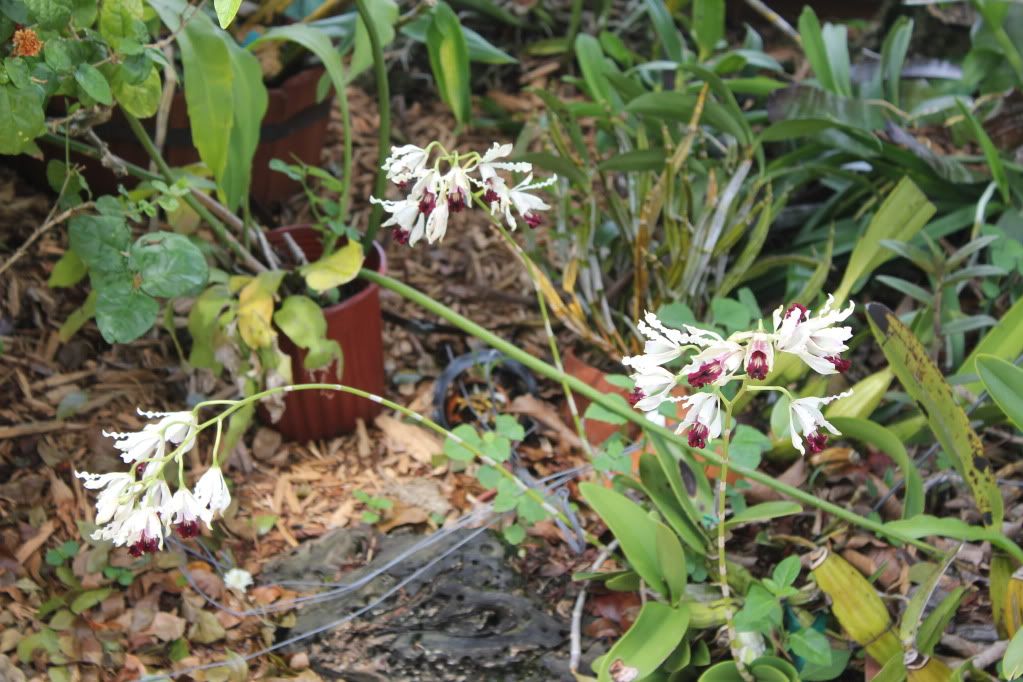 Vanda, forgot the name, reliable bloomer.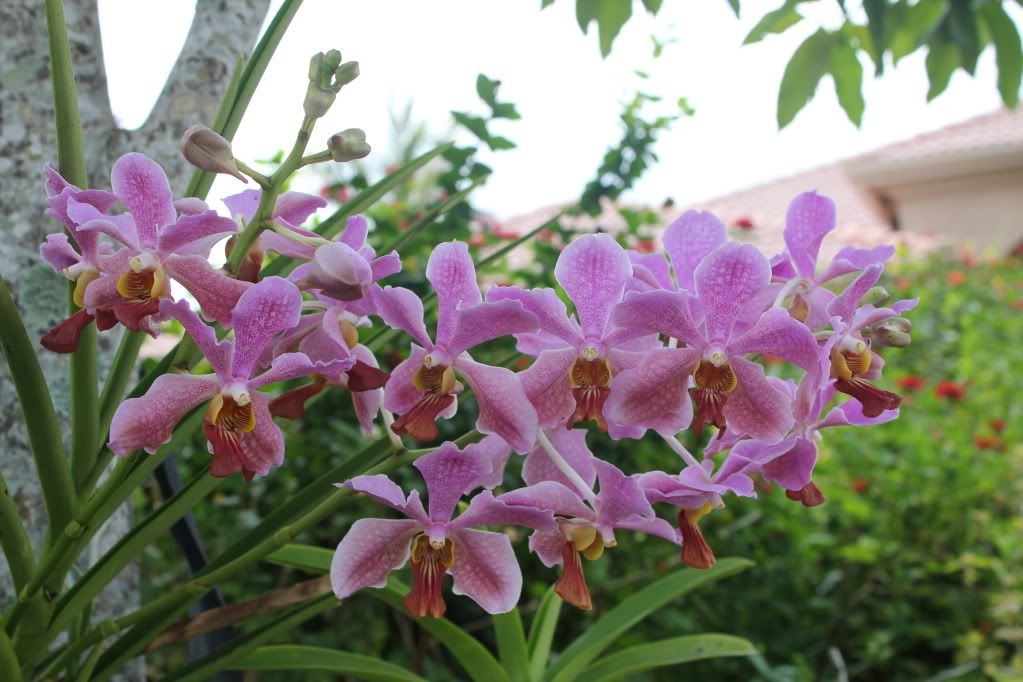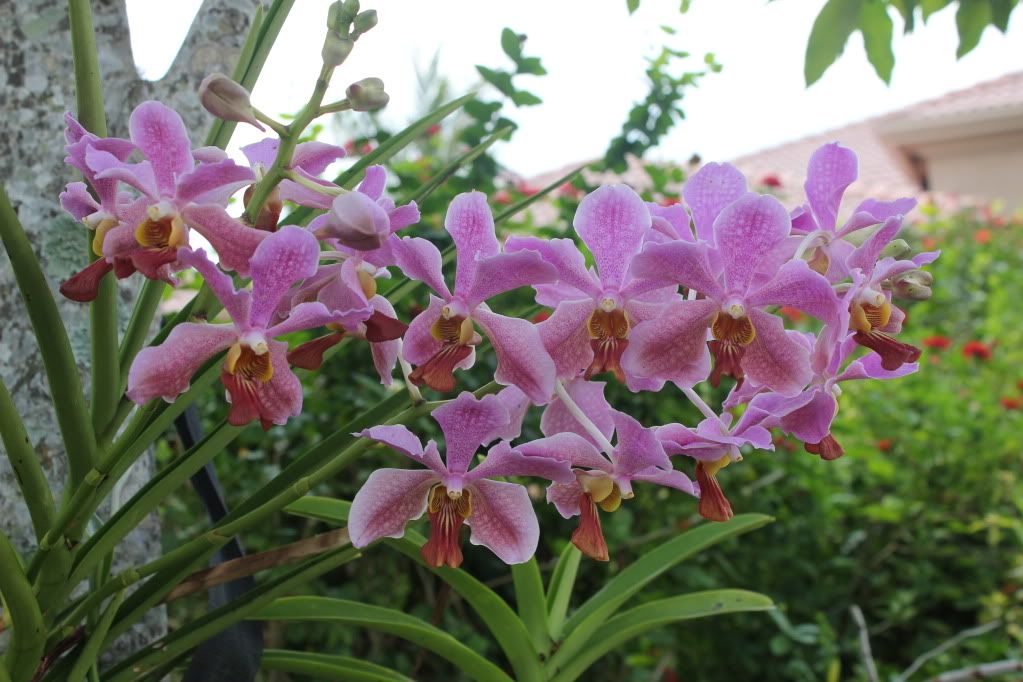 again lost tag blooms continously for me and is always a stunner with color and pattern..