Showing 2 of my gardens.
gardenofeden777
(8a central Louisiana)
July 6, 2012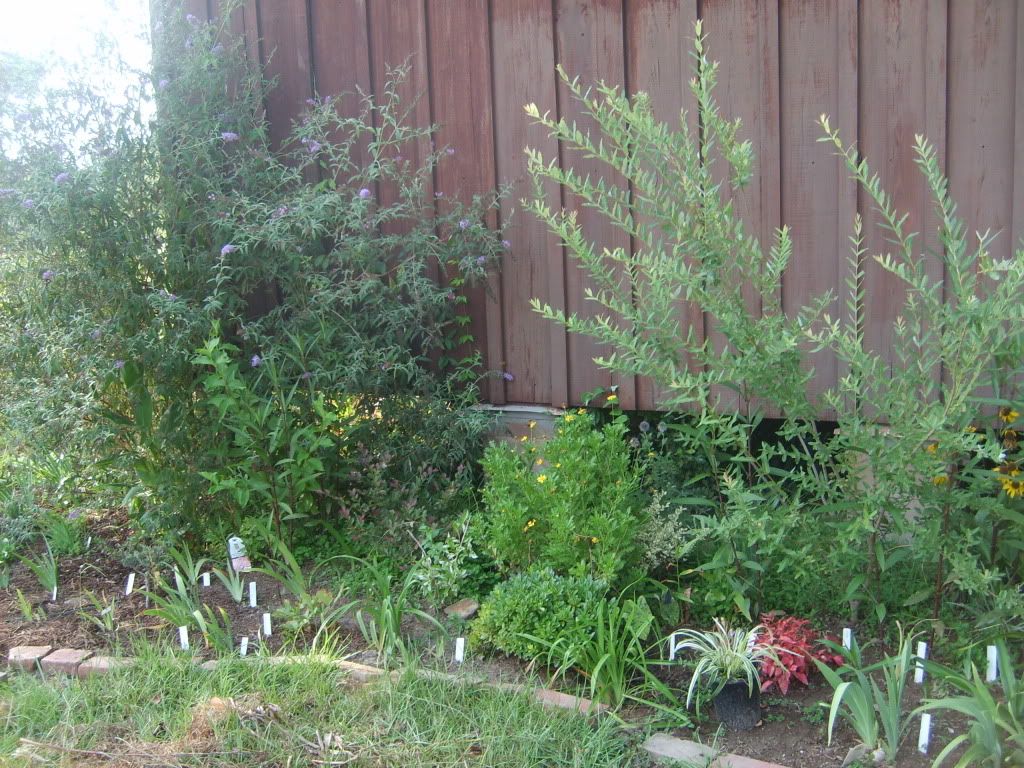 7-5-12 This is a new garden that is 1 1/2 - 2yrs. old
6' X 26' Full sun perennial garden that I am
already wanting to widen as I have bushes planted in the back and I wanted more perennials in the front. But I am running out of room.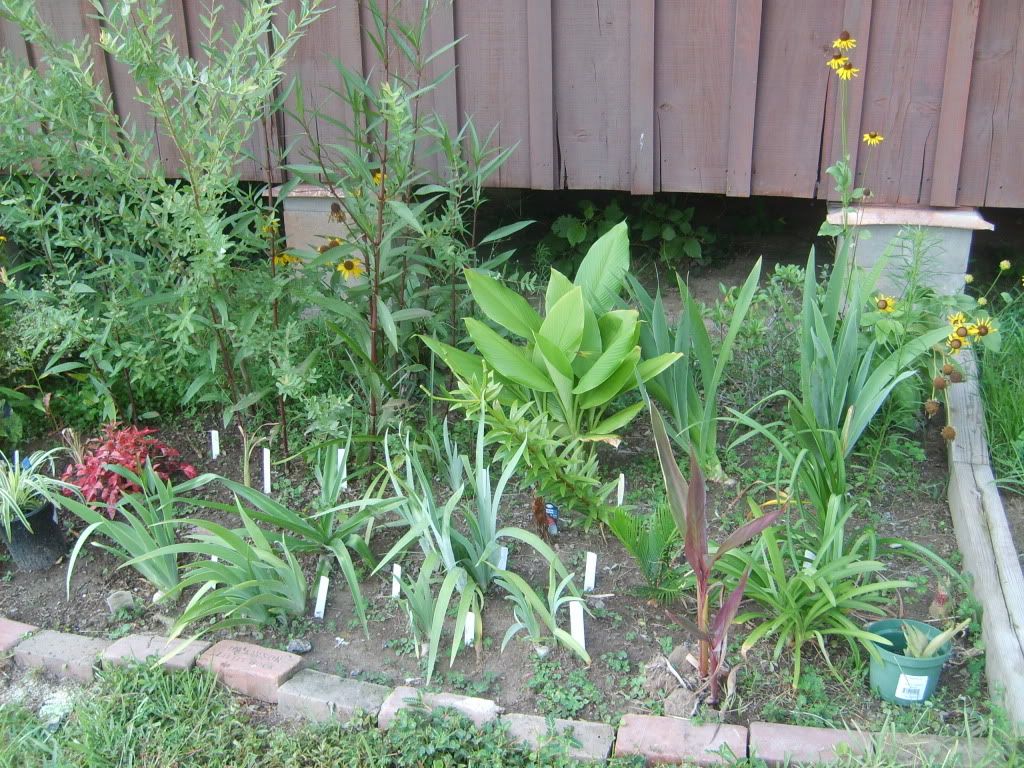 7-5-12
If you put these 2 pics together you can get an idea of what this part looks like. And I am planting, weeding & moving things around in here. The back is still full of weeds. I have been making metal tags for my plants but I am crazy behind so I made some out of cut mini-blinds for temp. tags. I also have maps of all my gardens so I can keep up with what bulbs are where so that I don't slaughter them with my shovel. Or create noid Iris or Daylilies that are named.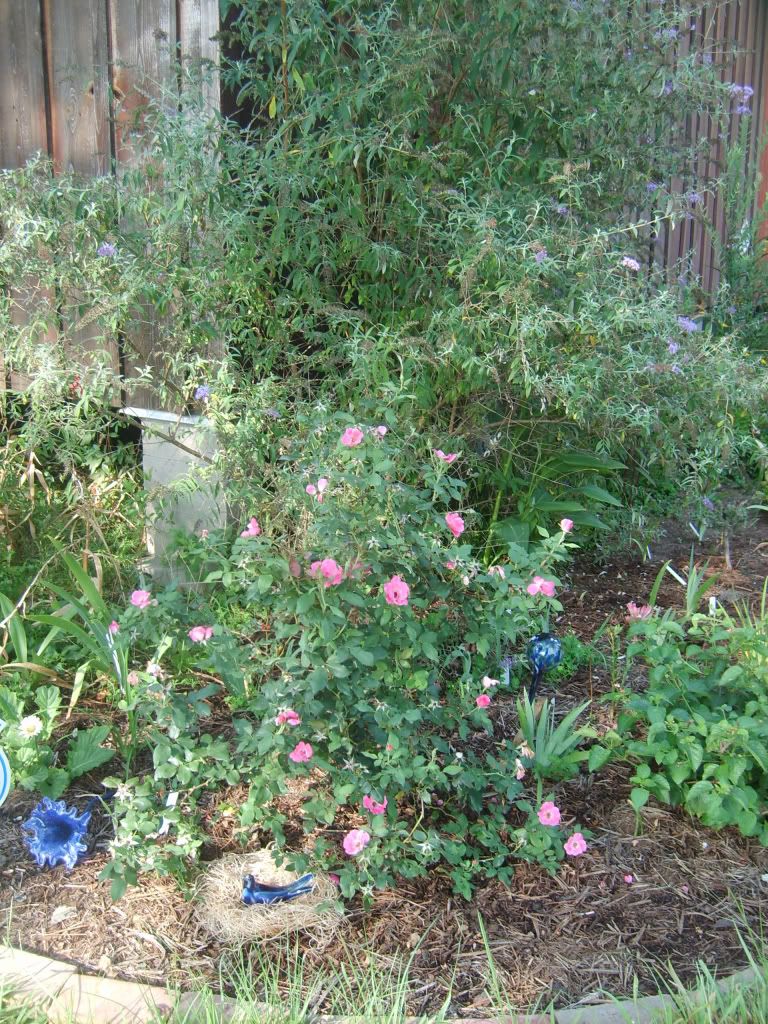 7-5-12
This is the corner of that garden. The butterfly bush is about 8' tall. It has never seeded anywhere nor do I cut it back - ever. To the left and back of this pic is browning Cruentus leaves, weeds & some lantana that is being replaced with daylilies & iris. I thought oh my my gardens are full but I started removing all kinds of things that just became boring and uneventful and found I really have lotsa room. I've been top dressing with manure then laying down mulch to hold moisture in & deter some weeds.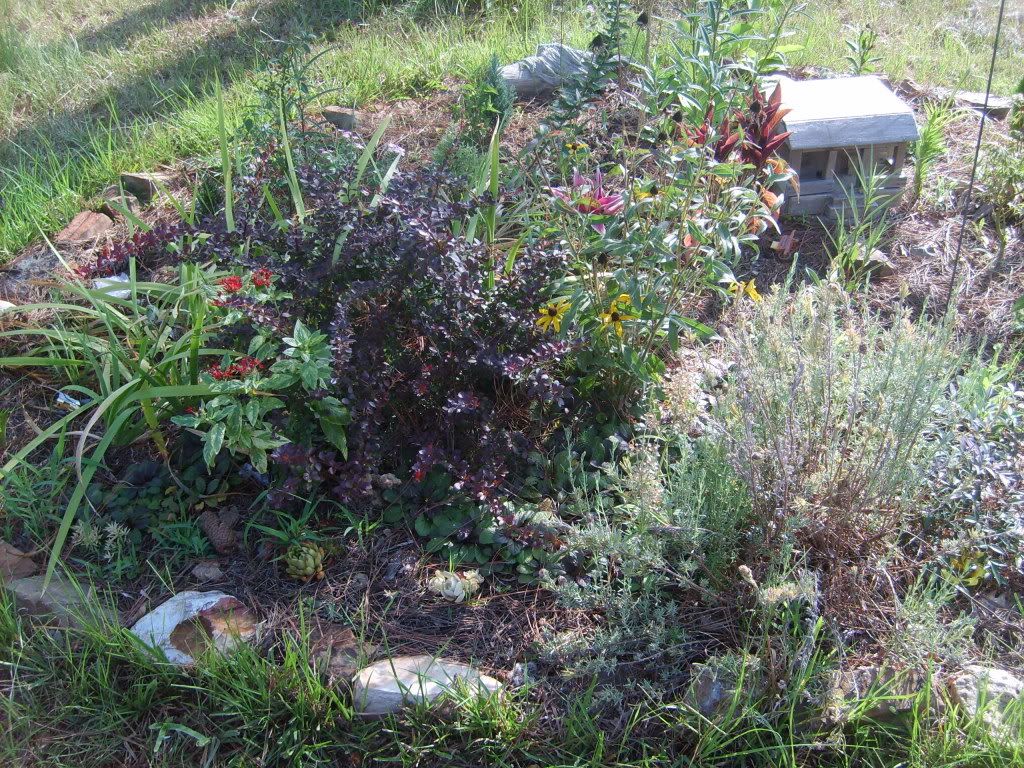 7-5-12
This garden is about 2 1/2 years old. The barberry has been there at least 4 years, but it was all alone and then I decided to make a garden all around it. This one is small,
dry with somewhat acidic soil. 7' X 9' or so tomorrow I'm going to measure it, now that I'm thinkin' about it not knowing the exact dimensions is bugging me. This garden is being redone as well. I had originally planned to make it a little fairy garden. But my plant collecting foiled that. However I am going to do that, but for the moment there are other important things pressing.
BTW there are daylilies in all the pics. What's the point in saying which ones when there are no flowers at the moment.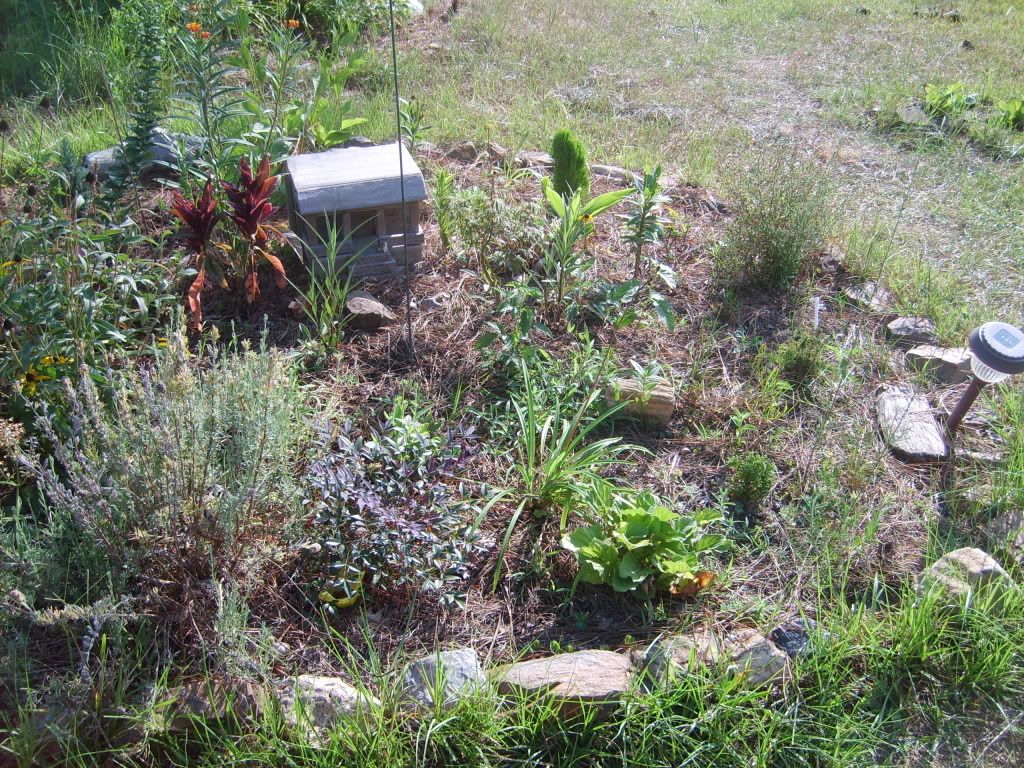 7-5-12
This is the other side.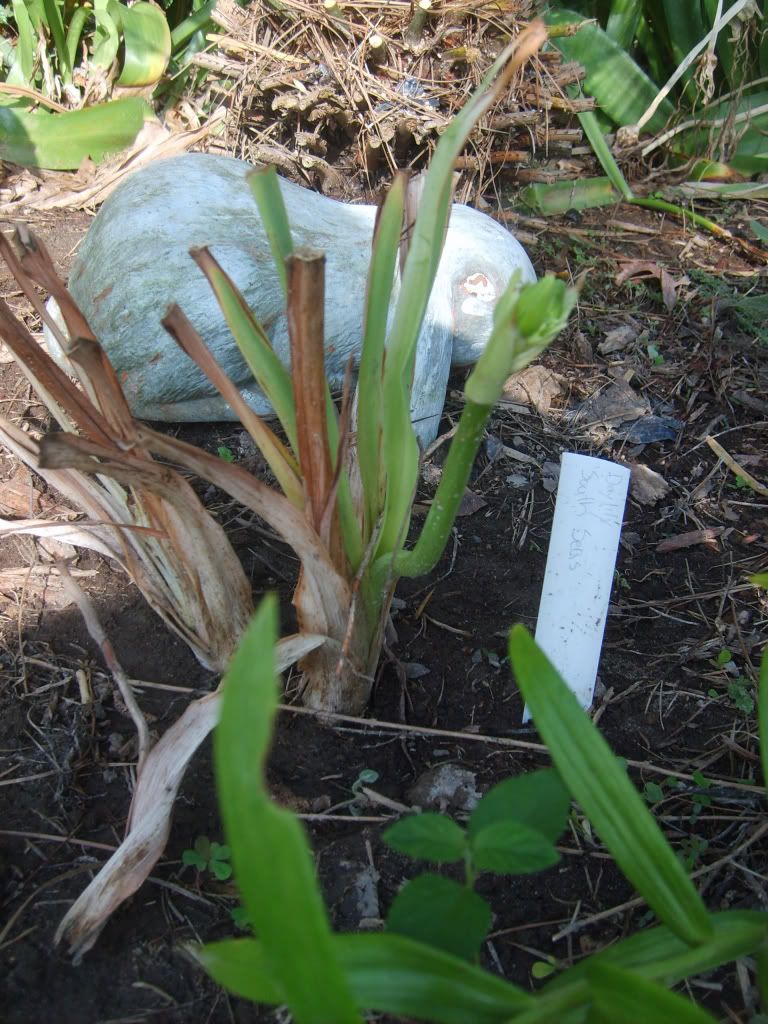 7-5-12
This is a daylily that I planted that arrived with a scape
on it. Hope the scape makes it, South Seas. What's your vote yay or nay? (I will report back with a pic to see who is right.) My vote is yes. After all I am an eternal optimist!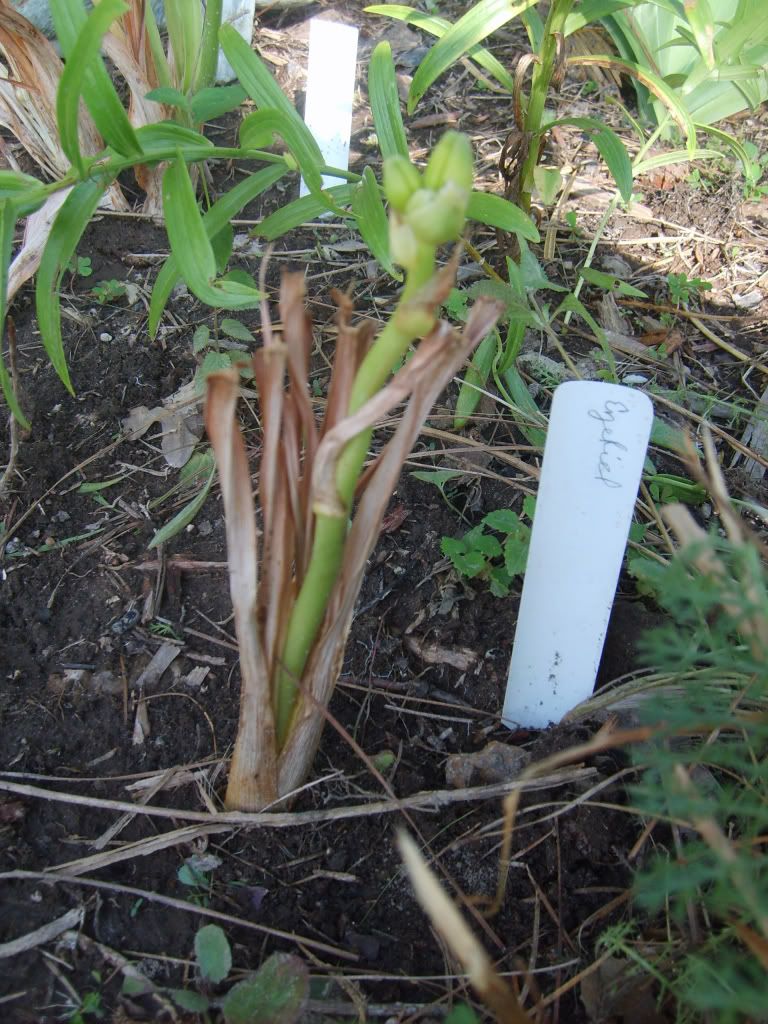 7-5-12
And another one with a scape, Ezekiel. Yes, this one too shall prevail! lol