My Red Bed - Second Year ( *9 photos*)
gottagarden
(z5 western NY)
November 1, 2006
Last year I posted photos of my brand new red bed. I thought you might be interested in an update to see how it is doing in year 2. I have planted several large shrubs and a couple of small trees, but they are still too small to show up yet. One problem with this bed is its lack of height. But I'm working on it!
Here is the overall scene - it's 50 feet long. Unfortunately, when I reduce the resolution for fast uploads it really destroys image quality. It looks much better in real life.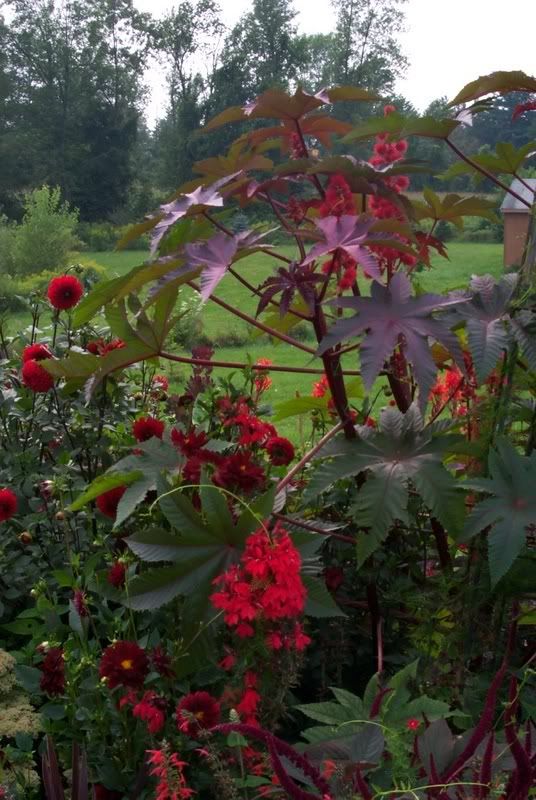 This year I thought I would try something new - red castor beans. They were wonderful and next year I will do a lot more. The seeds are highly toxic, and my kids have gotten several lectures on them. They are finally old enough to know better, but I still watch them.
This photo is from early July, but the garden really gets going late in the season. I will be adding more for early season interest next year.
Here we are in August, things are filling out nicely.
Isn't that castor bean nice?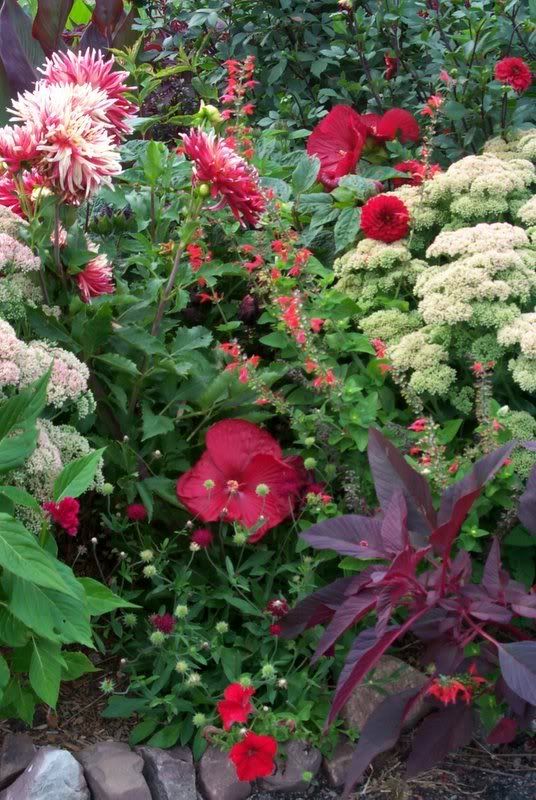 Dahlias and red hibiscus.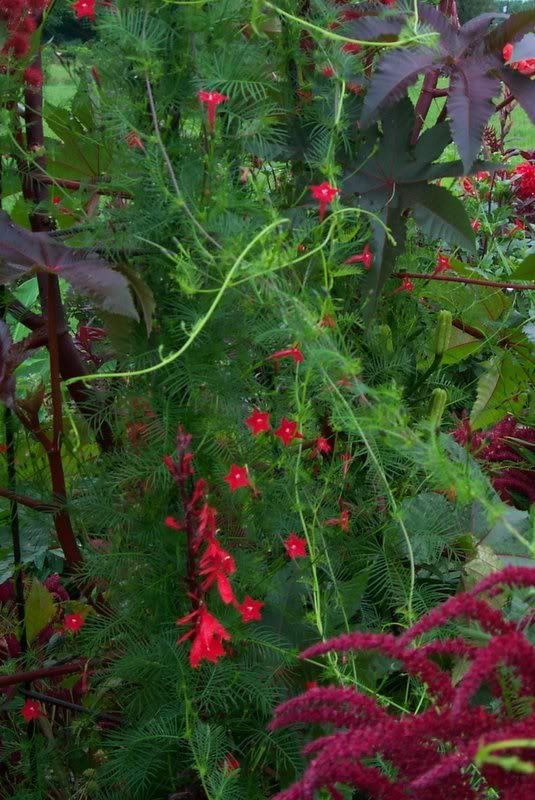 See the red stars - that's my new cypress vine on the obelisks.
Salvias and amaranthus really work well together.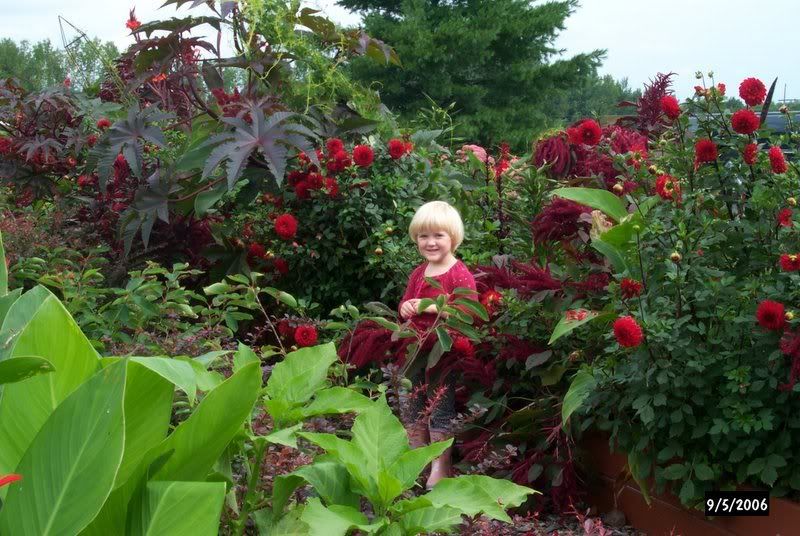 That's my daughter, I'm brainwashing her with flower love.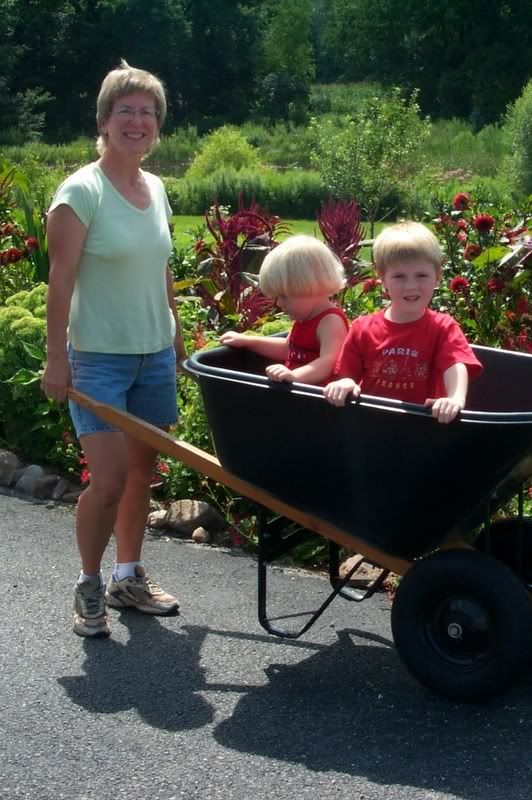 Me and my 2 kids :-) Every proud mom has to throw in some of those pictures.
Sorry for so many photos, but it was actually really hard to narrow it down to so few! Hope you enjoyed it. Lots more plans for next year.