memory improvement after the Tampa swap....
crueltyfre
(Tampa 9a heat 10 sunset 26)
April 22, 2012
Thanks again to all who braved terrible weather warnings and came to the swap. I loved seeing/meeting you all and grabbing your plants. For those who didn't make it, we had a great time and got lots of plants. I counted heads at one point and there were 14 of us sharing plants.
But I got so excited by all the new plants and people I totally lost my mind. Let's count how much I forgot...
I found a whole tray of Musical Notes (Clerodendrum Insicum) that I had started and then forgot to mention. They were sitting right there! Duh!
I forgot to use the camera who's batteries I did remember to charge the night before. So no pictures.
When Laura (Laura1) mentioned my coontie prior to starting the swapping, I gathered seeds, put them in my pile, then forgot to mention those when my turn came.
Someone asked for the white datura...who left without it??
And I wanted to ask everyone to id a few plants I had purchased recently with no tags. Sooooo...
a)anyone know what kind of bromeliad that is by the gate with the 4' flower spikes on it?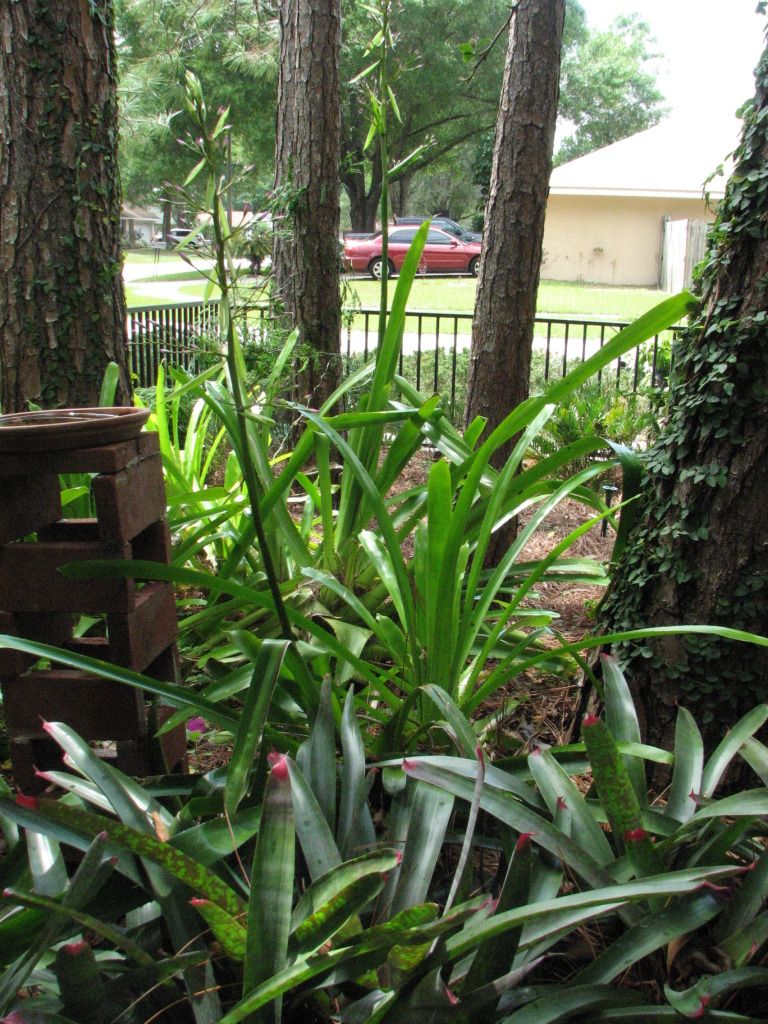 b) did anyone see the orange colored philodendron with the tropicals know what it is? (I got it for $8 at USF last week but no tag. I'm thinking Prince of Orange because that's the only orange variety I know of???)
c) or a miniature something with green leaves/white stripes next to the orange philo? (I got this for $2 at the Tropiflora sale and I know they sell terrarium stuff so kinda guessing it was for that).
d) or these two white broms I got off the dollar table at Tropliflora's sale?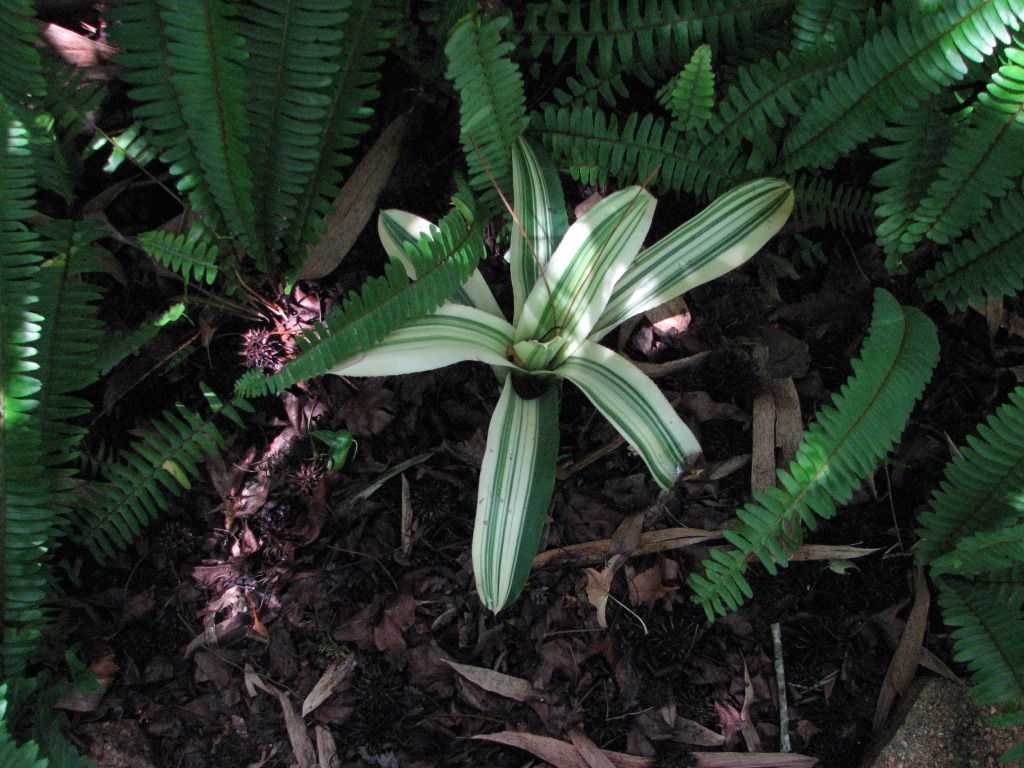 Lori