been awol for awhile,but back with some pics
hester_2009
April 23, 2012
Hi All,
Lots to catch up on after having cataract surgery on both eyes (a week apart). The upside is that I now see incredible colors (for those of you who haven't had this done, it is amazing). the downside is the wrinkles and cobwebs now visible! (wrinkles on me, cobwebs in the house)
And it may be that some of my gardens will need work now that I truly see them!
Anyhow, here are a few pics as I've been inspired today finally getting on GW.
Before surgery, I ripped out some old, leggy Indian Hawthorn here and put in some ti and begonias and ginger.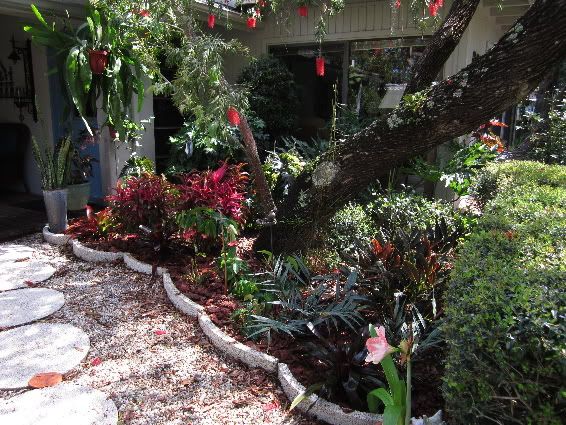 Here's a close up of one of the ti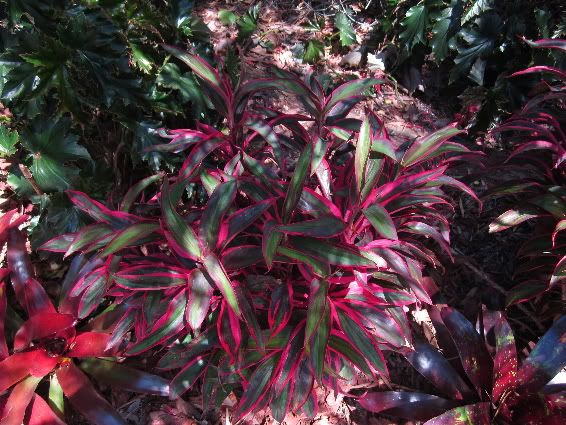 I also got a few of these sherbert ti and have some in the ground and one in a pot.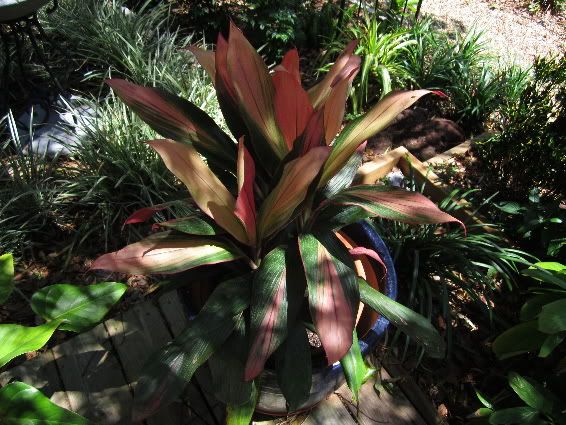 My first trip back to the nursery and I found this two tone pink desert rose..yummy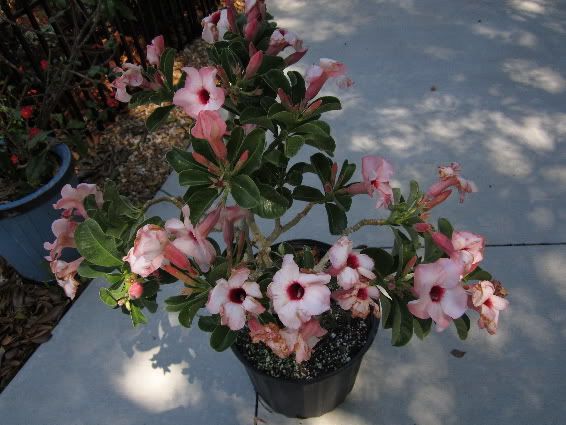 It goes well with the white one I've had for awhile.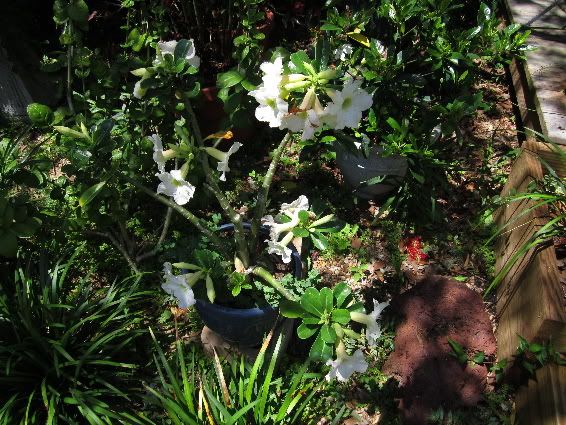 I think this lavender antherium is pretty and I'm looking for more.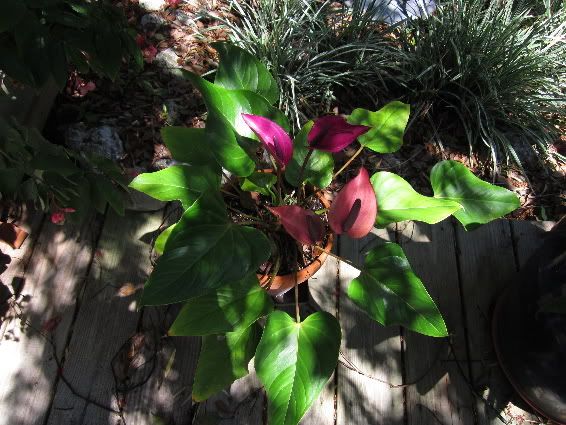 That's it for today. Thanks for looking,
Hester