Blooming in June!
I started one!
Some of you may remember a zygopetalum orchid I posted a while back when I bought it.
Well I managed to rebloom it!
Great fragrance. Very strong sweet hyacinth type smell. Crisp and clean though. No musk.
I can smell it from the bottom of my stairs and even my backyard!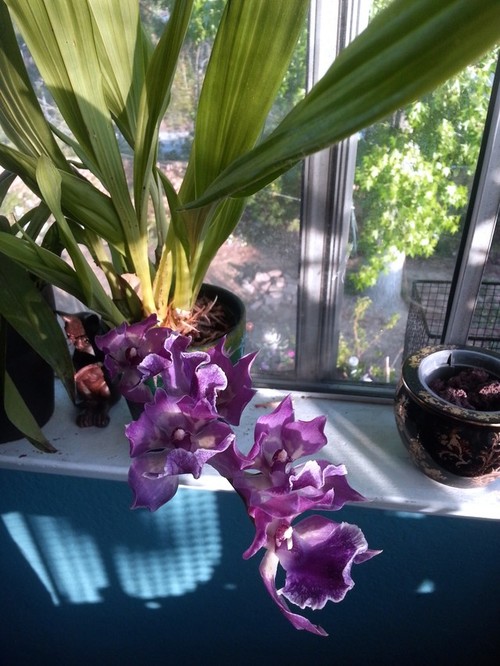 This post was edited by Ordphien on Sun, Jun 1, 14 at 6:59