The trick for long living Gardenia
yellowthumb
(5a Ontario)
June 24, 2012
The longest living gardenia plant for me is about three years. Last winter, my beloved big fat gardenia was in a decline. I know it's going to be a painful slow death no matter what I do. Hard to reverse that process.
Becoming an eye sore, I throw it into my unheated garage, the temperature could dip into -10C with very little light. I didn't even watered it for almost two months. It stayed the same the whole winter. Then this March, I dragged it into my solarium as a compensation of the whole winter torture. Sure enough, it continued it decline. I was fed up, I throw it out to the yard, with nights colder than -10C. Its leaves kind of scorched by sun and frost. When I wanted to throw it away, I pull it out of the pot, quite surprised, I saw some healthy roots. So I dug a hole and throw it in. Slowly it recovered with new growth.
Could it be the trick? Cold treatment? Warmth, low light and dryness is the real torture. Cold is not.
Here is a picture taken today, a Denia is recovering. I am thinking digging it up at the end of Oct and put it in my unheated garage.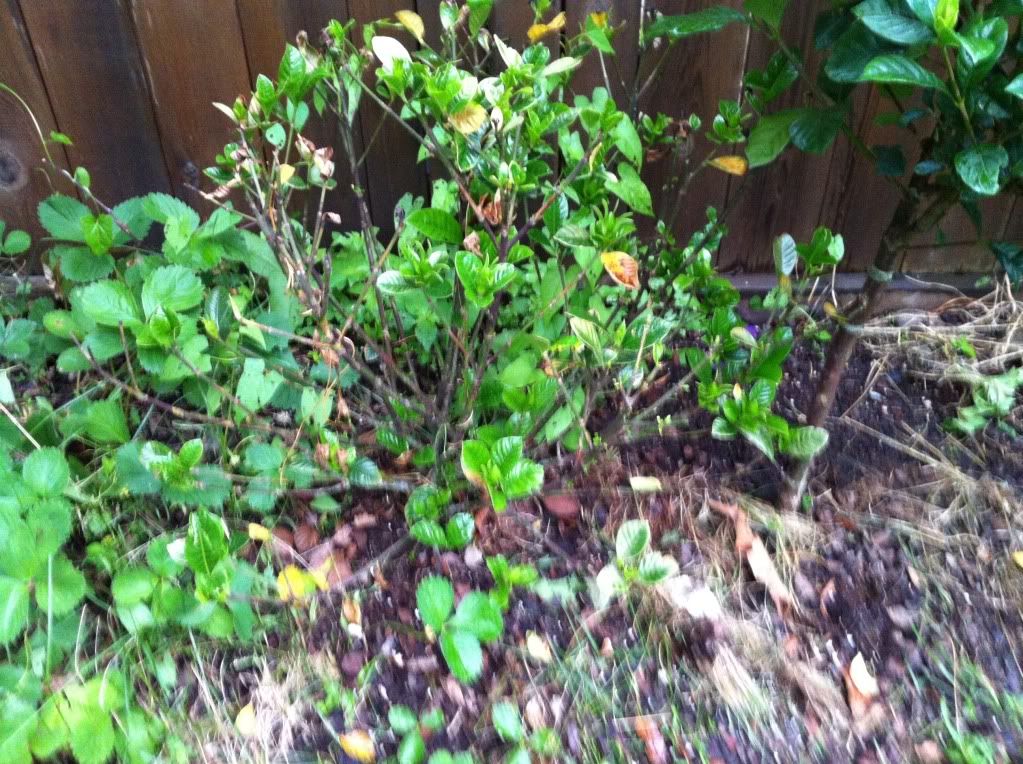 Another recently planted tree standard Gardenia.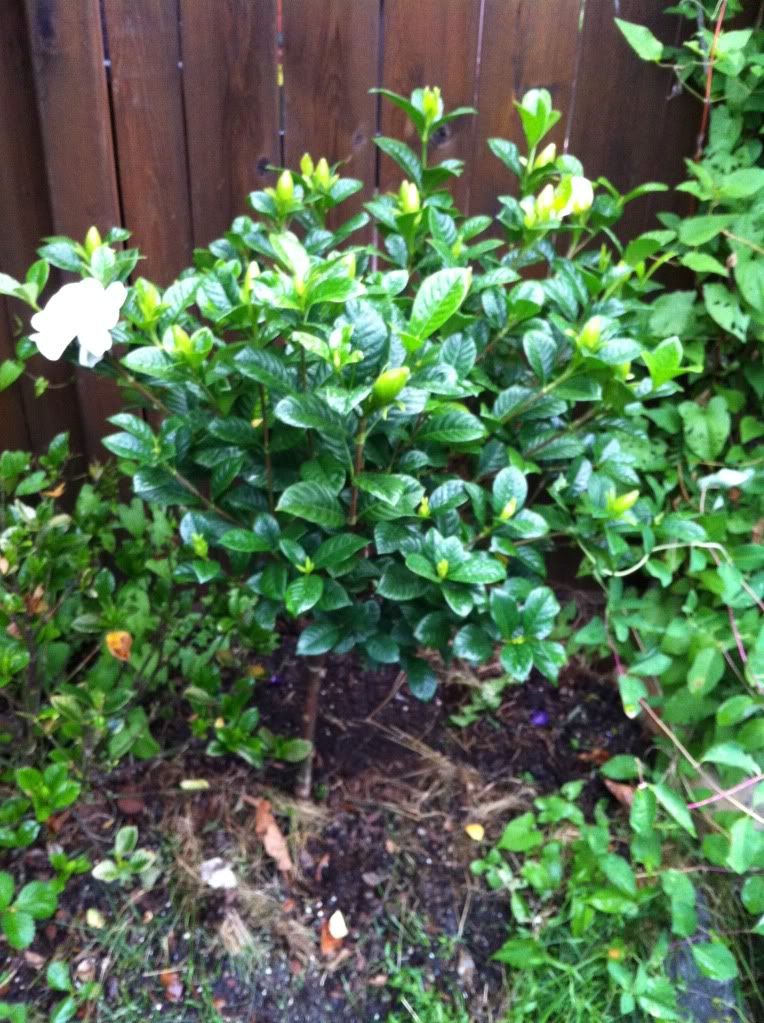 My two regular maintained, no cold treatment gardenia, three years old in a 10 inch pot. A hint of decline this spring, but recovered once put outside.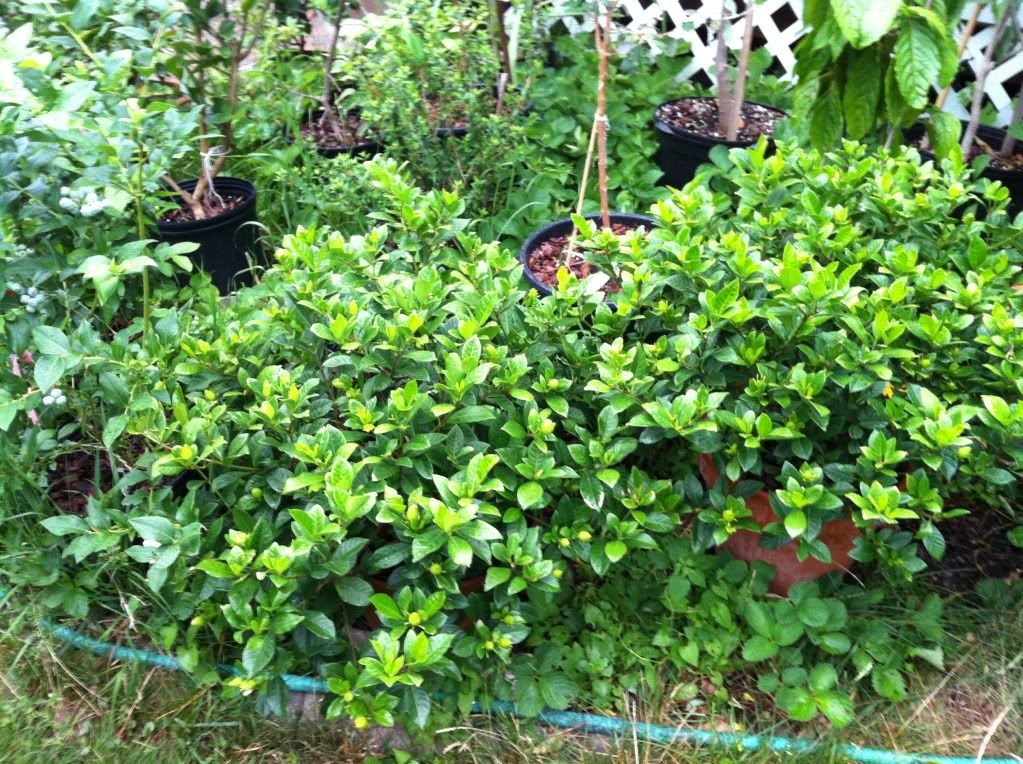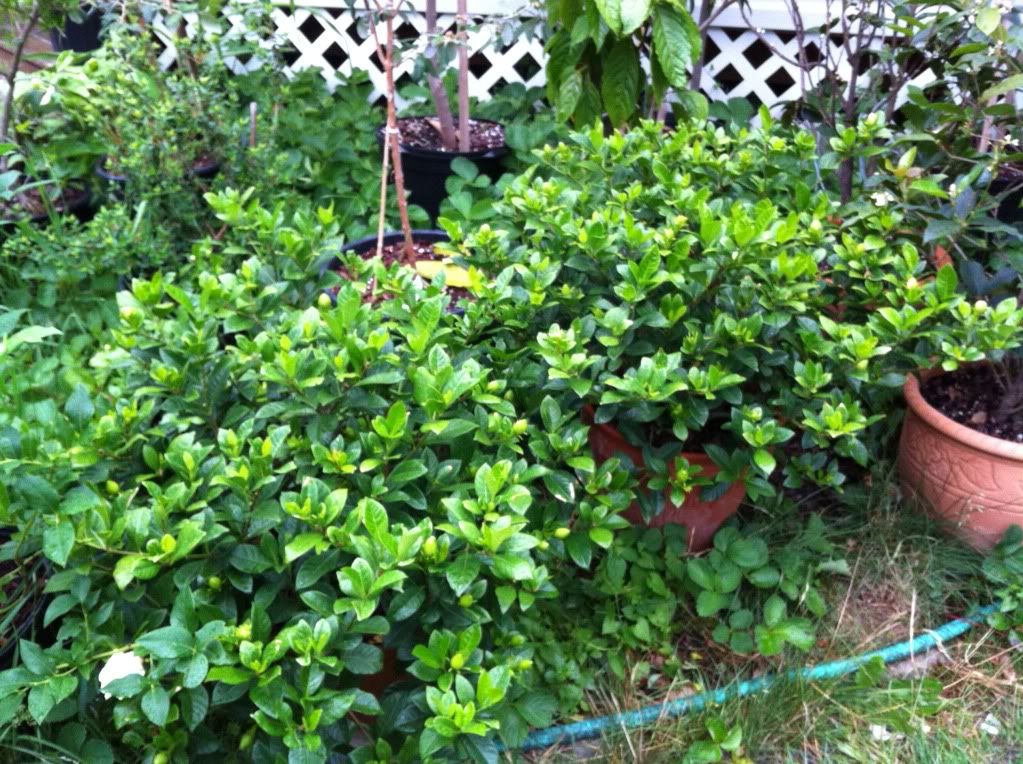 YT