Silver & Gold
christinmk z5b eastern WA
December 8, 2011
Well I don't know about you guys, but I feel in the mood for sharing and looking at pictures in these already dreary winter days. ;-)
Sometimes my mind goes in strange places, particularly if I haven't had much sleep, lol. Anyhoo, the other night I was channel surfing on the ol' tv and came across Rudolph the Red Nosed Reindeer while Burl Ives (aka the Snowman ;-) was singing 'Silver and Gold'. Naturally that got me to thinking about silver and gold in the garden. LOL!
I'm not sure it always looks that great, but I do have the tendency to plant some silver and gold foliage plants together. I guess I am oddly attracted to it!
Here is the silvery green foliage of Heucherella 'Kimono' and the gold of Filipendula ulmaria 'Aurea':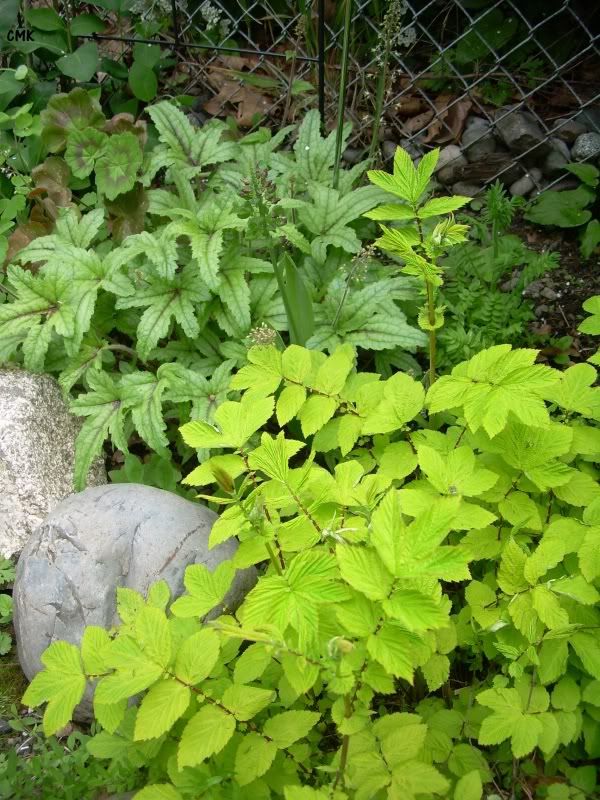 Heucherella 'Alabama Sunrise' and the gray-silver foliage of Ballota acetabulosa: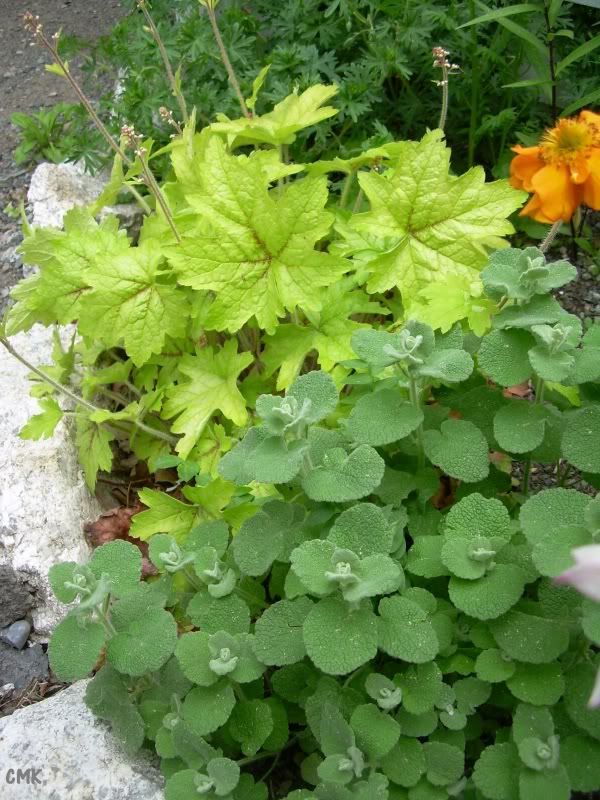 There is quite a bit of silver/blue and gold/chartreuse in my back shade and patio garden. Gold hostas, golden millet, 'Jack Frost' silvery Brunnera, silvery purple and green Japanese Painted Fern ('Pictum'), blue oat grass, blue hostas, etc.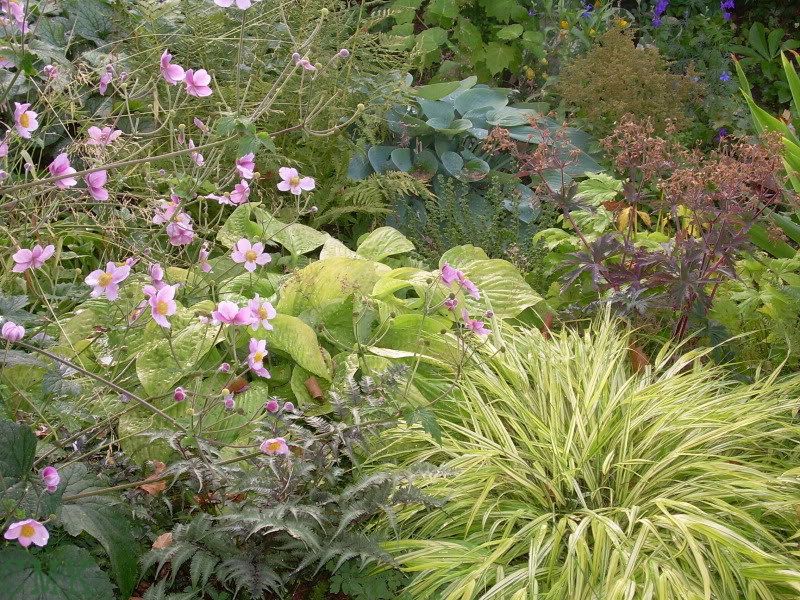 This fall I also found myself pairing a few more silver and gold plants together. The Pulmonaria 'Majeste' a garden bud from GW sent me was moved next to a gold and green variegated Filipendula ulmaria 'Variegata' at the edge of the shade garden. I also put some newly raised Salvia argentea (with huge, fuzzy silver leaves!) next to another patch of the Filipendula 'Aurea'. Will be interesting to see how those couplings turn out. ;-D
Couple years ago I also had a goldenrod paired with a 'Silver Mound' Artemisia that I liked a lot. Can't quite remember what happed with that. Either the Artemisia died or I moved it...somewhere, LOL. I don't doubt that there are also some silver and gold leaf dead nettles running together in the alley garden too...
How about you my Cottage peeps? Do you have any Silver & Gold combos in your garden? If not, what are some of your favorite plants with silvery foliage and gold flowers or foliage?
All pics welcome by the way;-)
CMK