Michelia alba..because of you guys
Tina_n_Sam
(CT-Z6)
July 10, 2013
The title says it all. I HAD to go get a michelia because of this forum. ;-)
In fact, I HAD to get other plants as well....gardenias. Lol
The only things keeping me in check are my zone and the amount of space in my living room.
Tried to get hubby on the band wagon about building a sun room. However, what I really want is a greenhouse.
So, here's what I got from my trip to Logee's two Saturdays ago.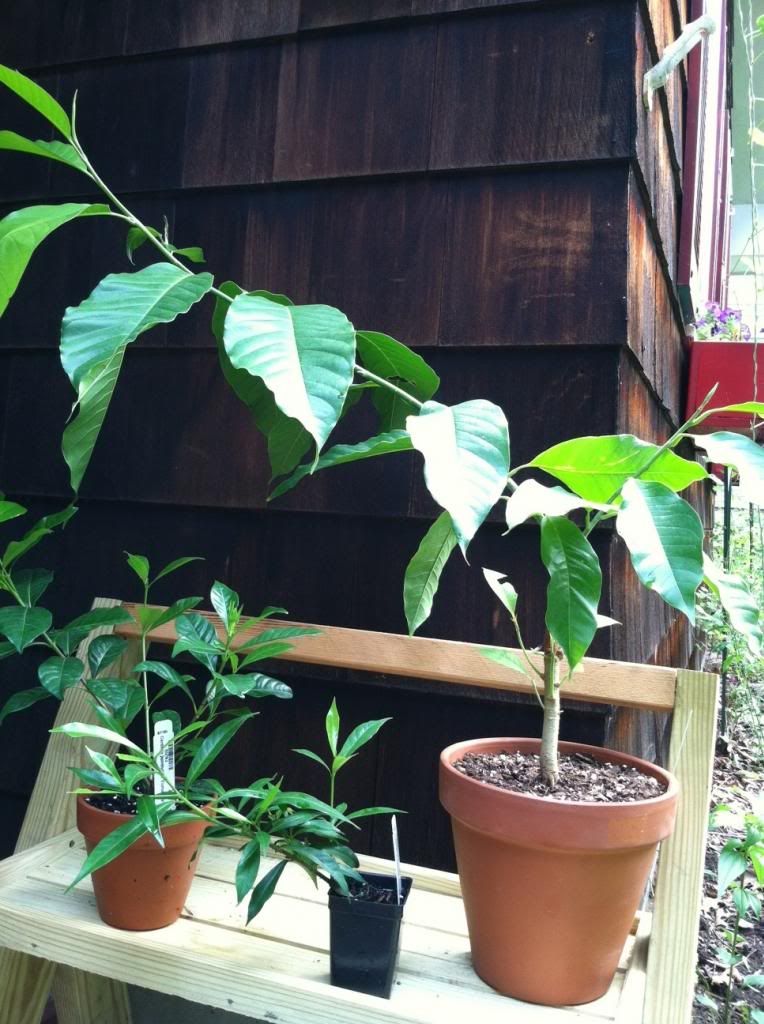 Not as straight standing and tall as robert1971 or khandi.
Lastly, please tell me this is a bud. I can't trust my own judgement. I'm too excited. lol