A young hobby grower of pelargonium from China
Devon_Knight
August 10, 2013
Hey guys, I am a very devoted young pelargnium hobby grower from China, almost spending all my leisure time on the very small balcony of my dorm (and my neighbor's...) taking care of my plants. It may impress you as weird that my major is related to science and engineering.However, most of my of interest and passion are always reserved for my flowers, more than anything else. Maybe one thing should be excluded from "anything else", that is English.. I am a crazy English learner as well, at least used to be.
So I hope sincerely that I could be one active member of this forum and embark on a fantastic journey as everything here is novel for me.
Here is one of my favorite pictures I took for my flowers. A stellar pelargonium named Jean Caws. Hope guys would enjoy it!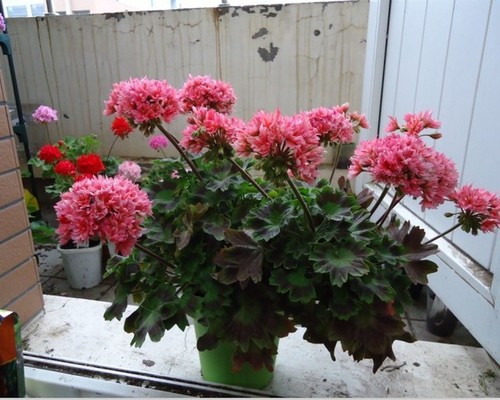 This post was edited by Devon_Knight on Sat, Aug 10, 13 at 9:36