A correction, peak blooms & garden helpers
celeste
(zone 4 NH)
July 23, 2012
I will never get caught up! This past week was peak here which meant hours in the garden watering, deadheading and taking hundreds of photos, most of which I haven't had time to upload. I will have to spend the next month or two just organizing them but at least I won't run out of things to share long after the blooms are gone.
I will kick off this first post of many to come with a correction about the identity of a daylily I posted previously. Last fall I planted a huge order from Maryott which was their spider collection. I must have mixed up two of the labels because Heavenly Fire Arrow turned out to be Scarlet Pimpernel and vice-versa. Thanks for looking!
Celeste
This is the real 'HEAVENLY FIRE ARROW'...
This is what bloomed first and was incorrectly labeled as Heavenly Fire Arrow & turned out to be 'SCARLET PIMPERNEL...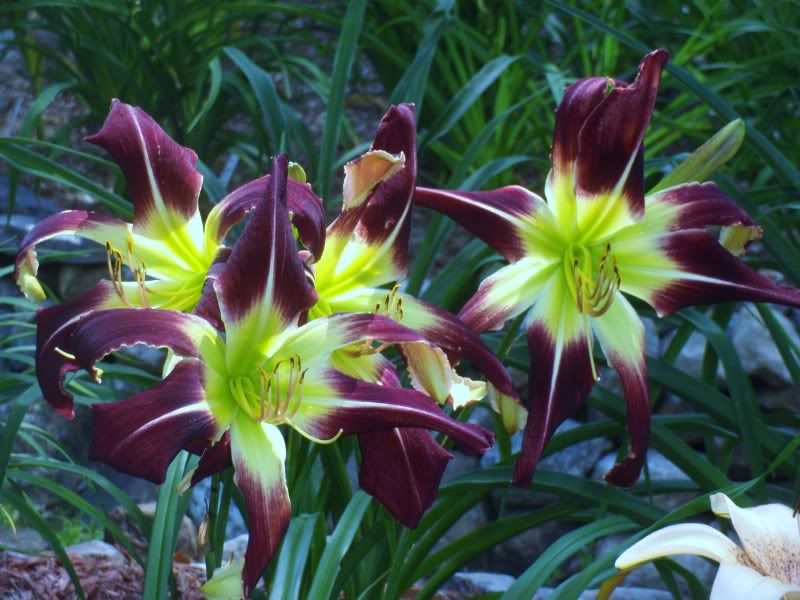 I have photos from the beginning of July that I haven't had time to upload, so I am weeks behind in posting pictures. I just randomly selected a few to get started.
There are hundreds more to come!
BERRY PATCH....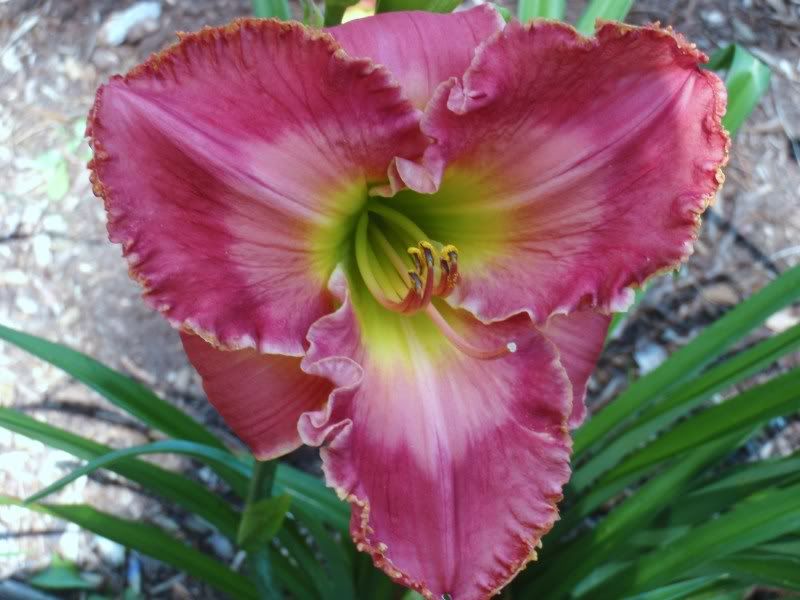 LAUGHING LION...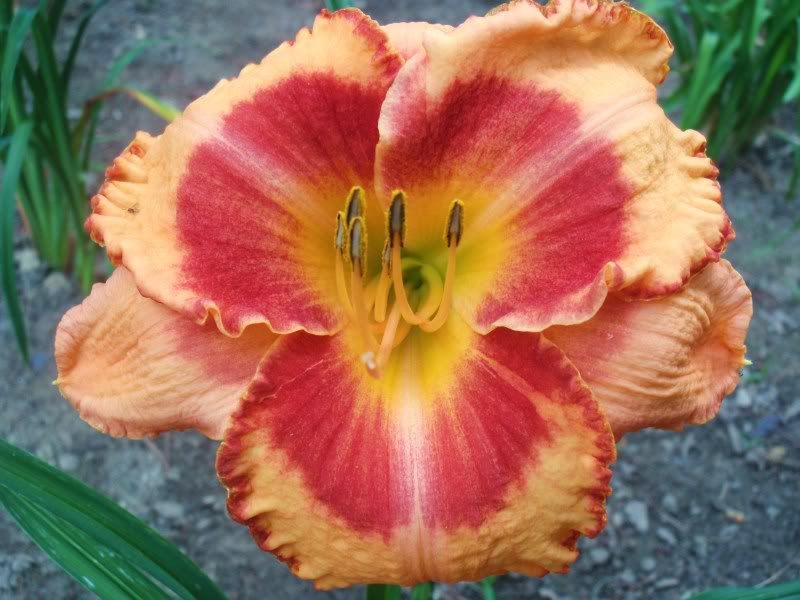 HEARTS AND FLOWERS (with Freedom's Triumph)...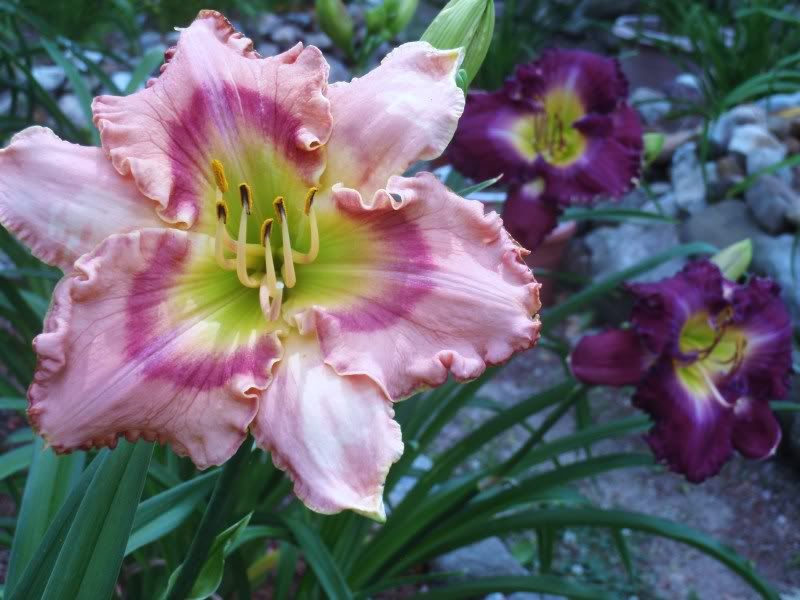 LONGLESSON SUMMER GIFT....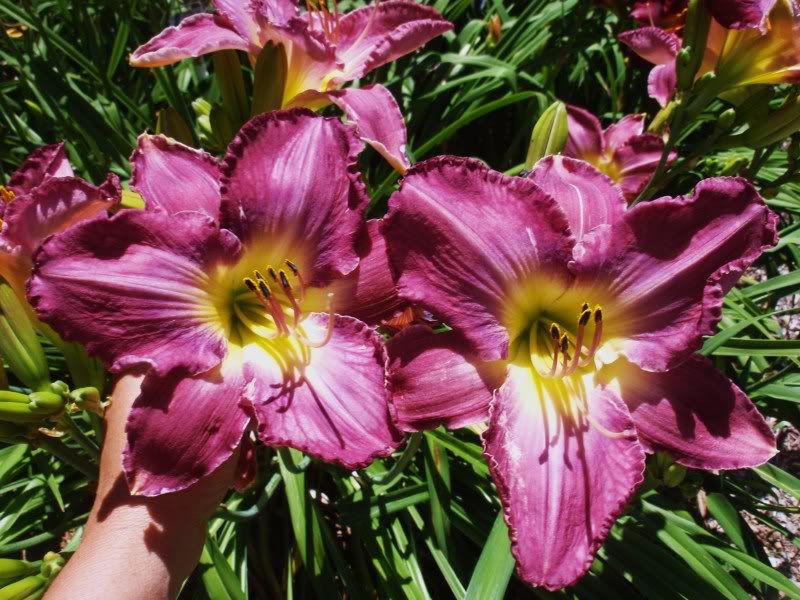 SMUGGLER'S FIRE....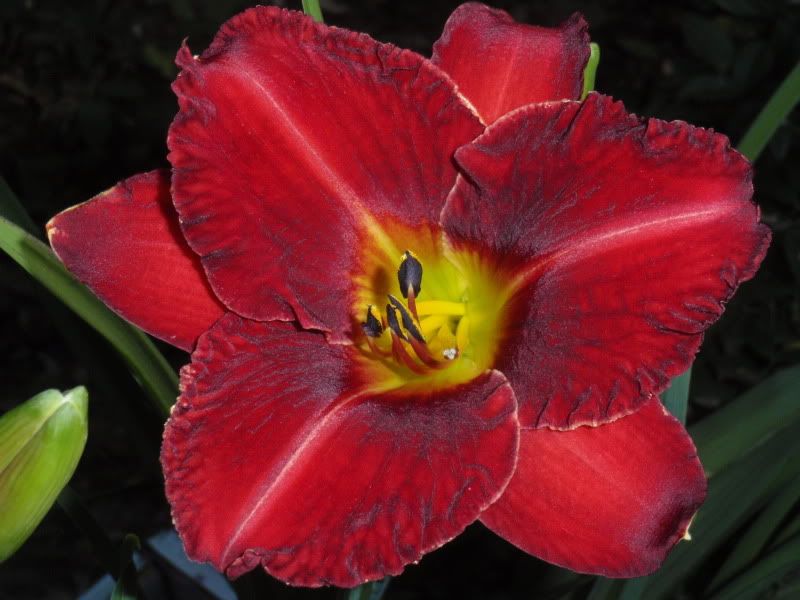 GEORGE JETS ON....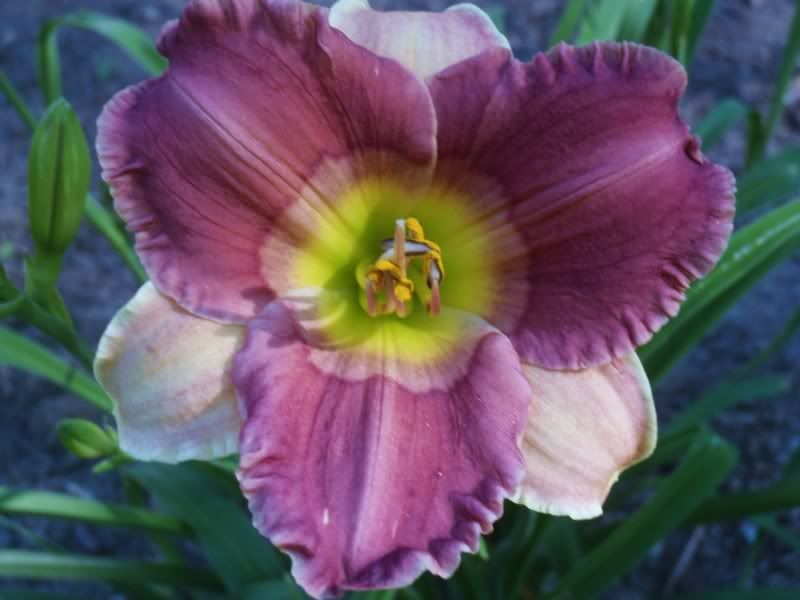 INHERITED WEALTH...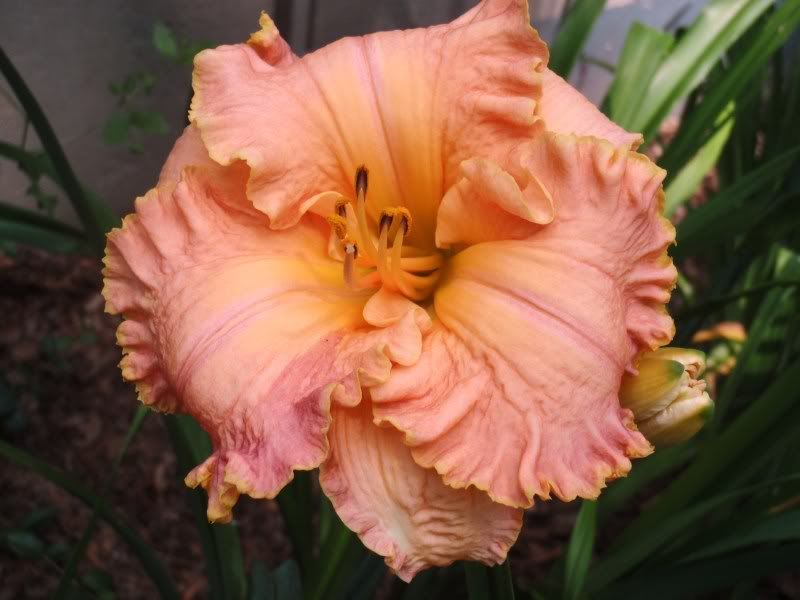 OCEANS ELEVEN...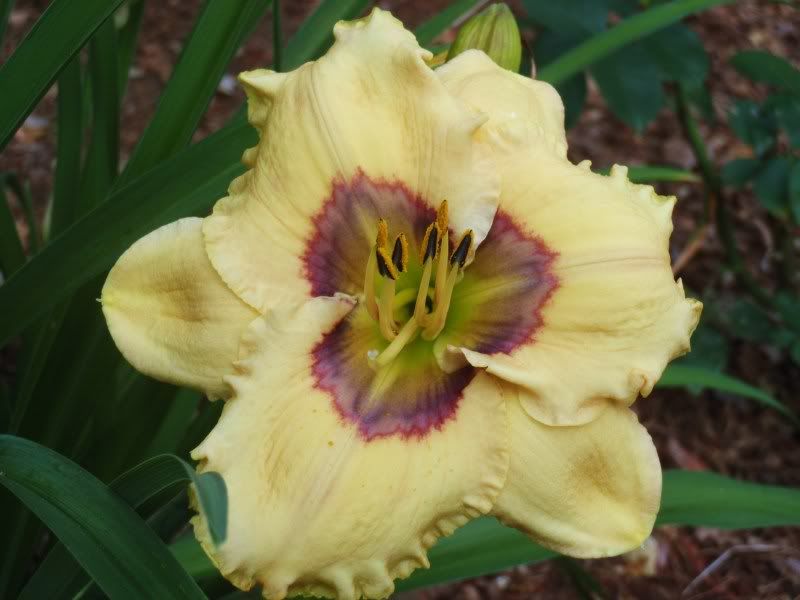 GARDEN HELPERS....
FAT CAT NEMO, at work and relaxing (haha)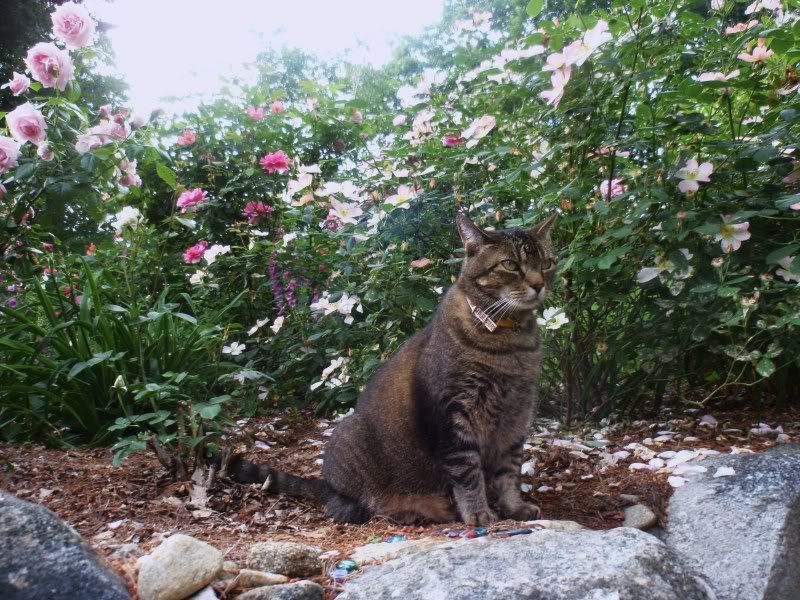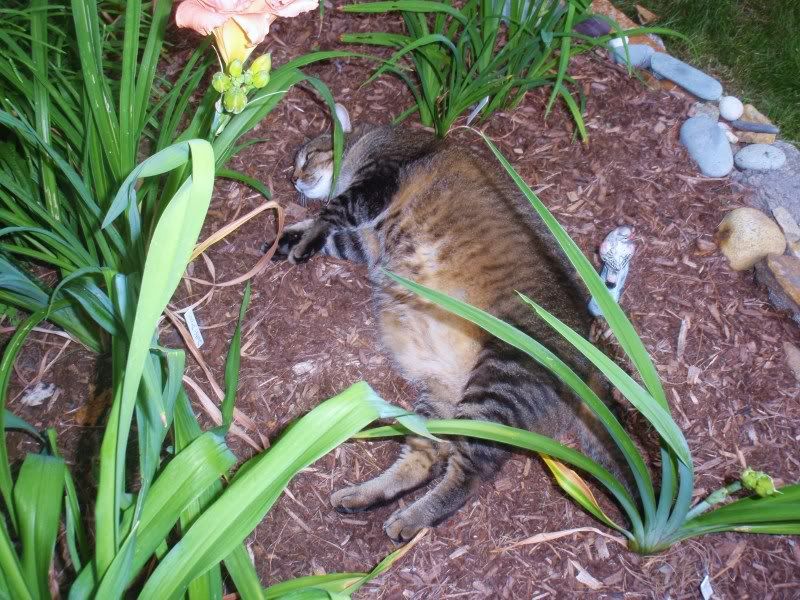 LILY, taking her job at rodent control very seriously...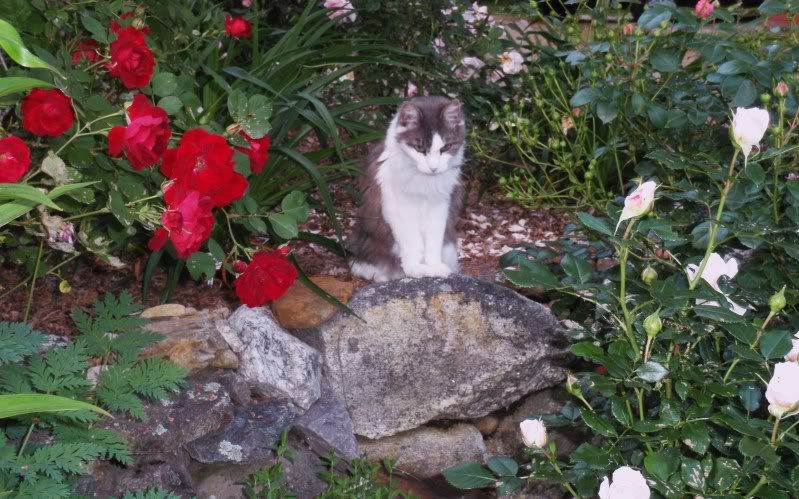 ZEUS, begging to go out and play...(he's an indoor cat but we take him on a leash since he's my 'baby')
with my oldest daughter, GRACE....
and my 2 yr. old grandson, Connor who loves my daylilies...