Good commercial sources for gloxinia seed?
rusty_blackhaw
(6a)
February 11, 2012
I'm looking for colors and combinations that are out of the ordinary.
Both the Empress single strain and Brocade doubles have done well for me, in traditional colors (solid red, pink, white, purple and red picotees). Here are some seed-grown Brocade plants flowering about four months out from sowing: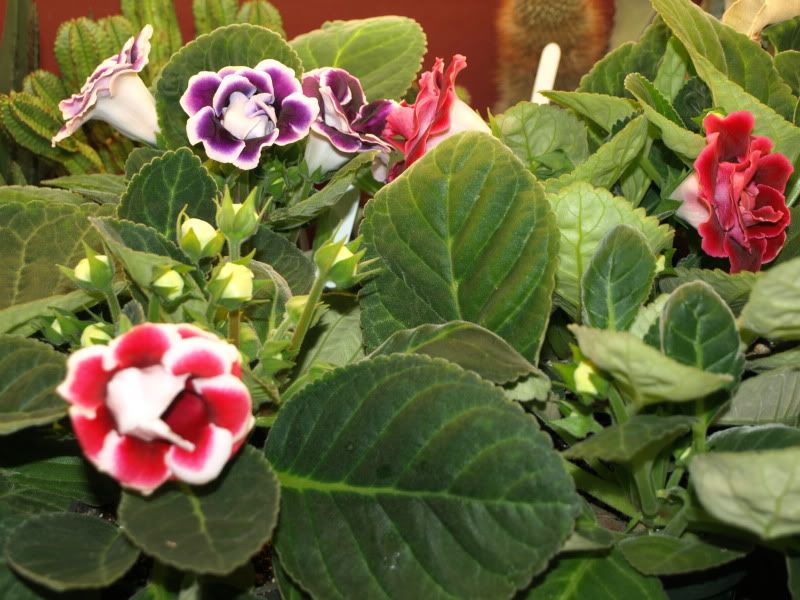 "
Anyone know of other good varieties available, maybe with speckled markings or in unusual colors?