Twosomes and a Trance for Tuesday
We finally got a break in the heat yesterday when some showers came through the area. We only got sprinkles, but it cooled things down to the 80s for the afternoon and evening. I was so glad we didn't hit the hundreds again. The daylilies look much better this morning, although some blooms are still faded.
GOD SAVE THE QUEEN reblooming and hanging on to those big, beautiful seed pods!
BULLFROG KISSES duo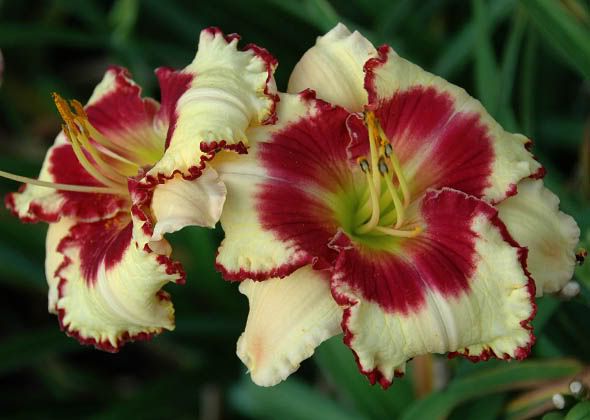 CORAL MAJORITY is one that had terribly faded blooms yesterday. Today they are still lighter than its normal blooms, but not nearly as badly faded.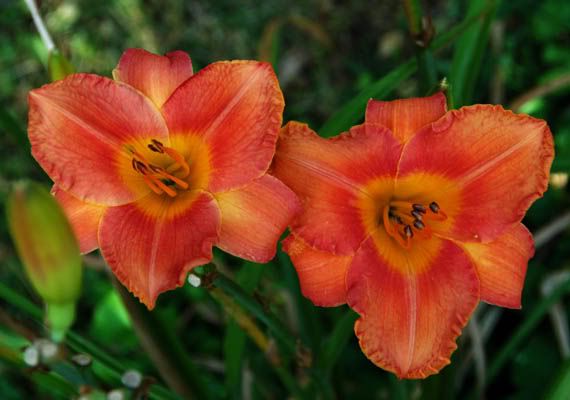 HOW LOVELY YOU ARE continues to be faded and looked near white for the second day in a row. No pink apparent, but still lovely.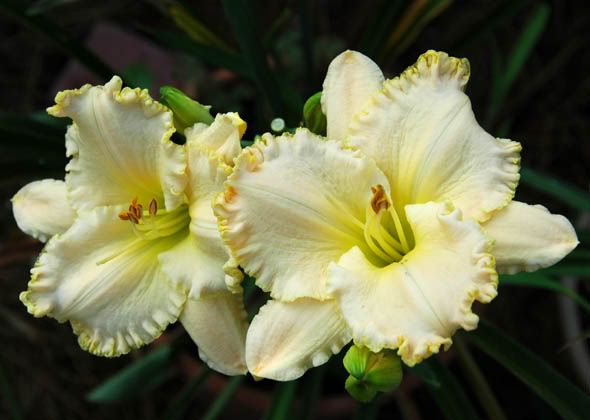 ANGEL RODGERS ffo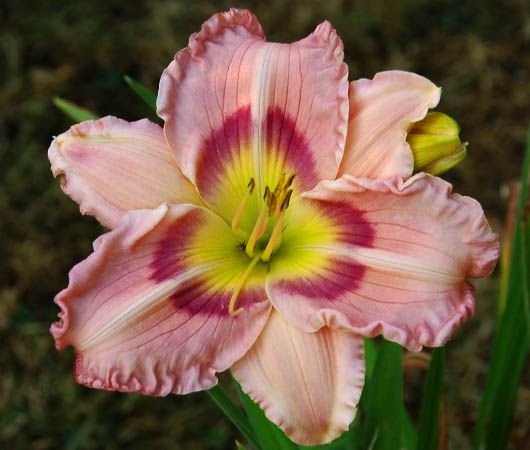 Late bloomers MARY LIGHTFINE and ANTIQUE NOUVEAU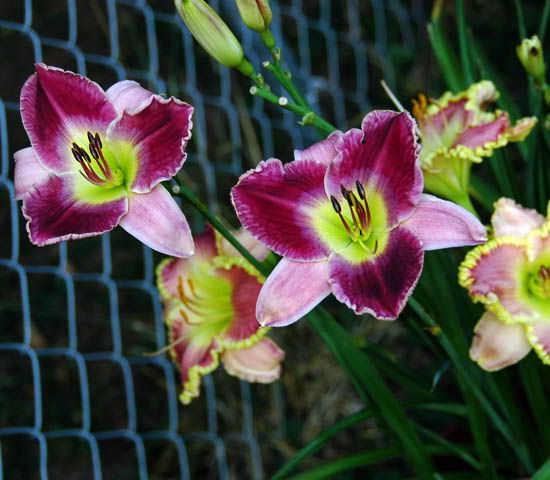 WILD APPLE AUTUMN
And a couple of my new ones by Margo Reed:
TRANCE is down to its last few blooms.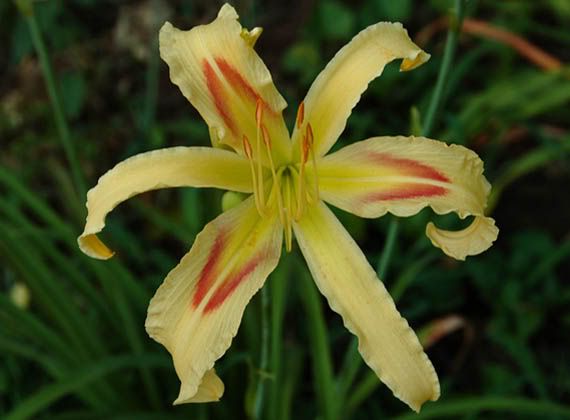 SHELBY stopped blooming over the weekend.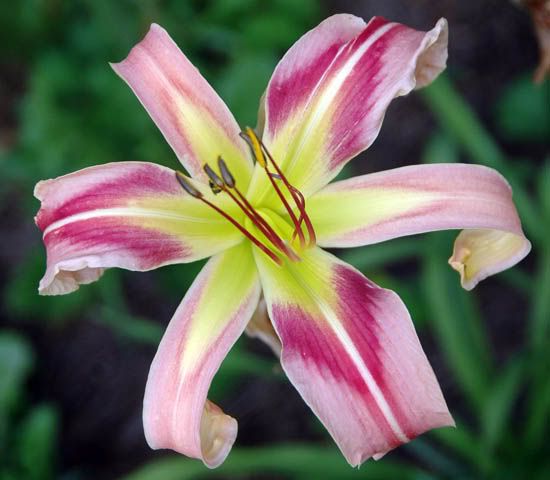 Debra