Got caught in a scent loop
Robert (zone 7a, Oklahoma)
August 2, 2013
Yesterday I came home at lunch to sniff my Plumeria 'Bangkok Fire' which is painfully, slowly opening. Laugh.
It was a hot and humid day which made everything smell absolutely amazing!
My sniffing loop started with Aglaia odorata (Chinese Perfume Plant). This has got to be one of my most favorite scents on the planet. If I could only have one plant to sniff it would probably be this one even though the scent can sometimes be light but when it wafts whoa, baby! I'm in heaven!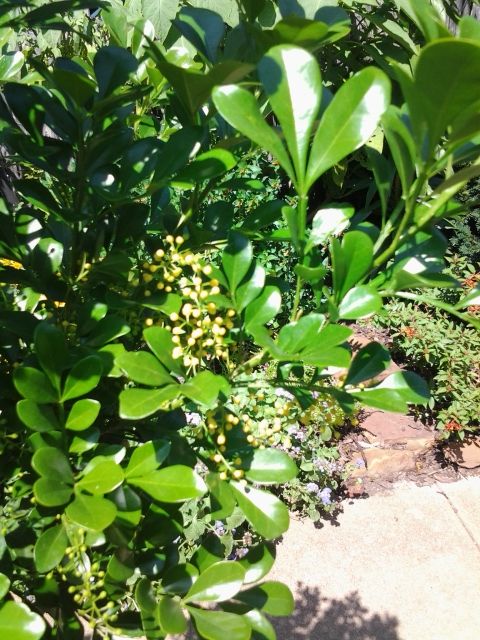 I then sniffed Plumeria 'California Sunset' which smelled very peachy! It's a delicious scent and yesterday's heat and humidity really made it smell strong.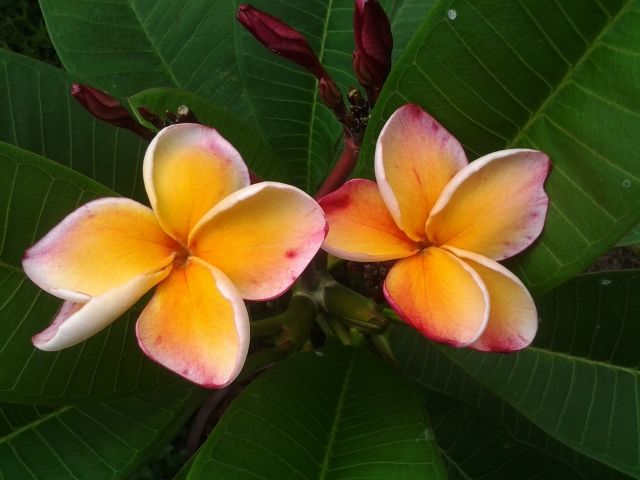 Then it was onto Plumeria 'Bangkok Fire'! The colors are gorgeous and the scent is wonderful as well. Sort of a slightly spicy, lemony rose scent. This one is turning out to be on of my favorite plumies!
Next plant to sniff was my favorite passion flower, Passiflora x belotii. I've never been able to describe the scent but I love it and the purple/pink colors are beautiftul.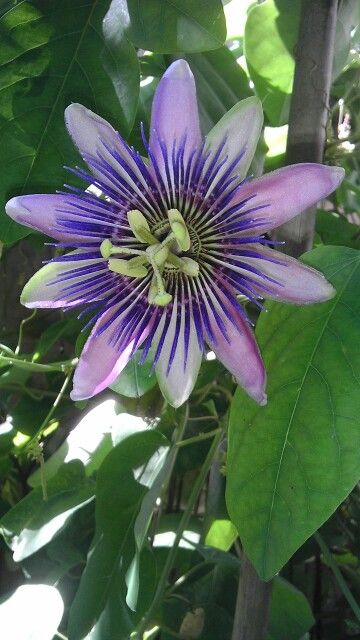 Then it was back to the Chinese Perfume Plant to start the cycle all over again. I think I did this at least 3 times. Laugh.
Have you ever been caught in a scent loop and if so what plants kept drawing your nose back? :)
-Robert