New to gesneriads - what's causing this?
I have 2 streps, 2 episcia, 1 AV and 1 kohleria that I ordered from The Violet Barn last month. They are all basically in the same conditions - around 67 degrees and humidity around 60%, varying a little here and there. They get morning sun in an east window and bright light the rest of the day. One strep is showing this on the two leaves....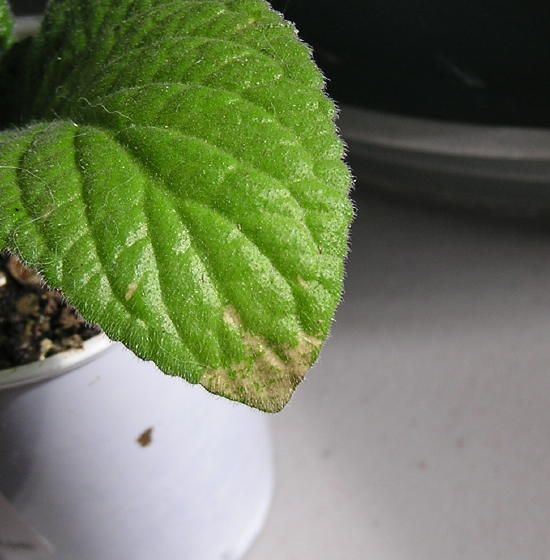 What is causing this? Is the end in sight already? The other strep is fine and has 2 flowers. Should I put it in a terrarium to increase the humidity? I'm very careful NOT to overwater. I have not transplanted them yet, I thought I should wait until April or May.
What do you think?