Garden Snapshots
Today was steamy and overcast after a little morning rain. The perfect type of weather for a few photos of the gardens. Here's some of the areas where my daylilies grow:
East Side Garden with Siloam Ury Winniford and Madi Gras Parade hanging out with the hosta (you must have know I would have a few hosta in the garden).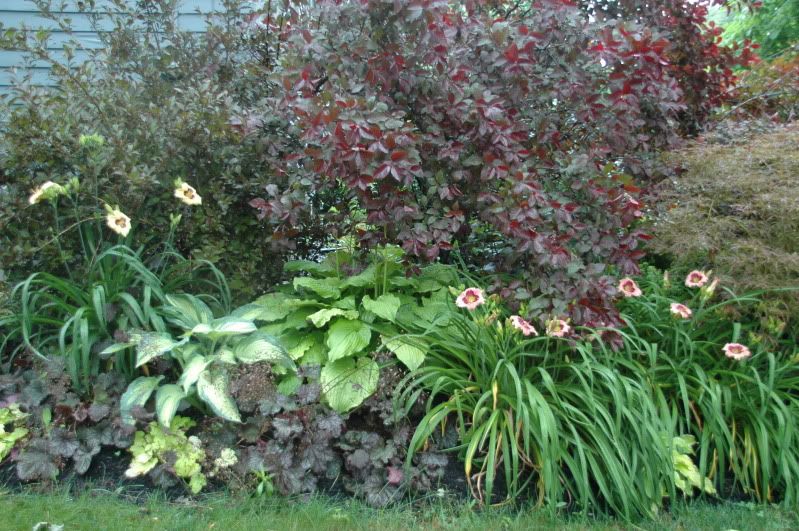 Sunny Border where Femme De Joie and Sophie's Choice grow.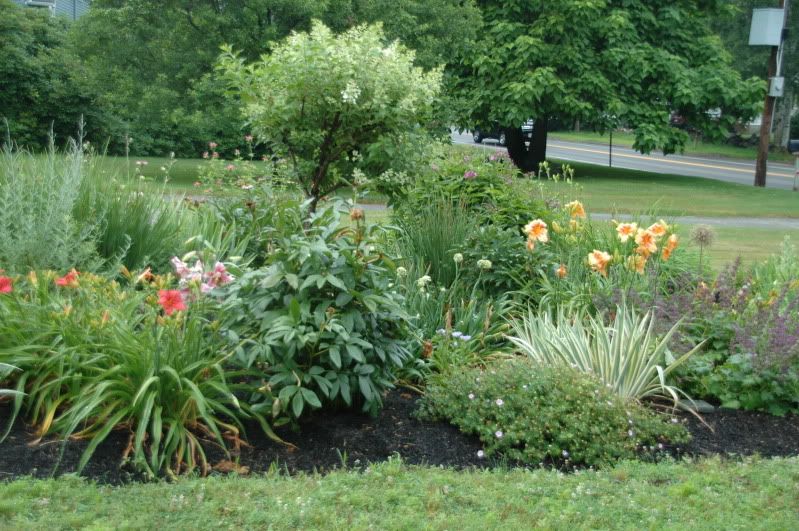 Backside of the Sunny Border with Siloam Double Classic and my Yellow NOID from Jan (I like to label the NOIDs to remember who gave them to me).