Pictures of my evil gardenias.
mersiepoo
(6)
October 30, 2008
Okay, here are some pictures I took a few weeks ago, and the lower ones are ones that I took today. I think I got rid of all the thrips on them. I cut off all the leaves on the one and left the other one alone to see what would happen. I think they are just leading me on, will wait till they get flower buds and then when I think that I'm going to actually GET a bloom to open, they'll start to wither and die!
So I'm taking bets..how long do you think these will live? You can bet on one, or both. I bet both will die in oh...I'd say 4 months. That way they will make it most of the winter, and I'll get my hopes up that they will bud..and then CLUNK, they'll keel over. Then I will go INsane-er.
First pictures of the evil plants, about a month ago I think.
One that got trimmed real good (Gary Gardenia, the one who really has it in for me I think)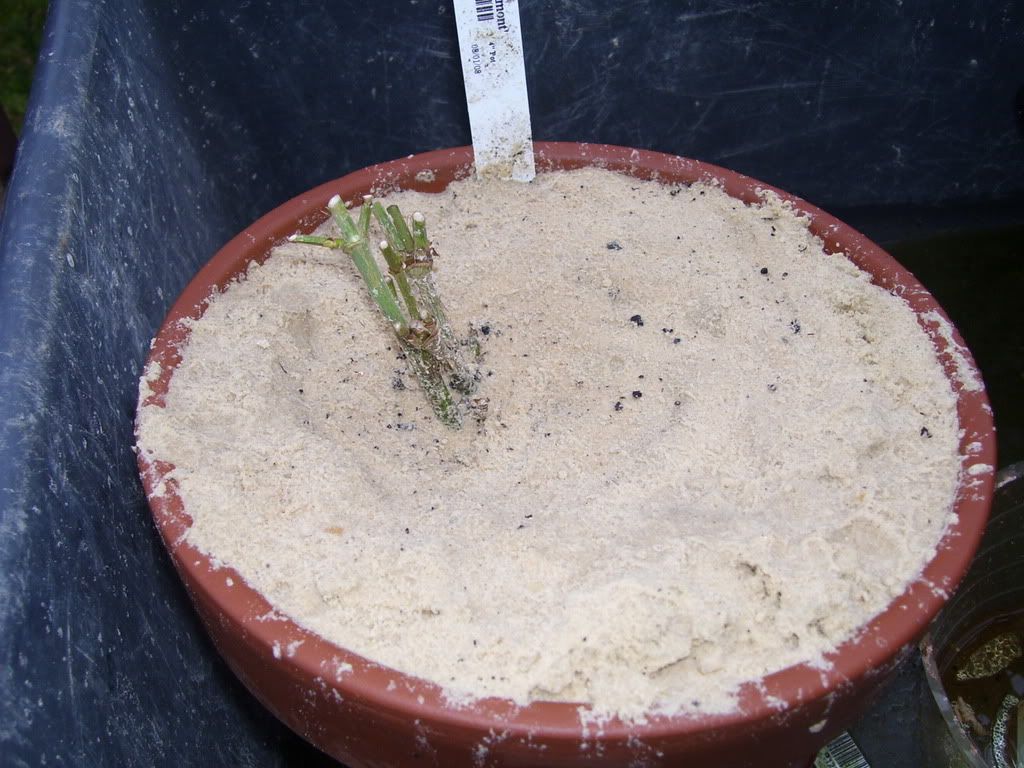 The new leaves always look so yellow, don't they?
Toying with me, I know they are....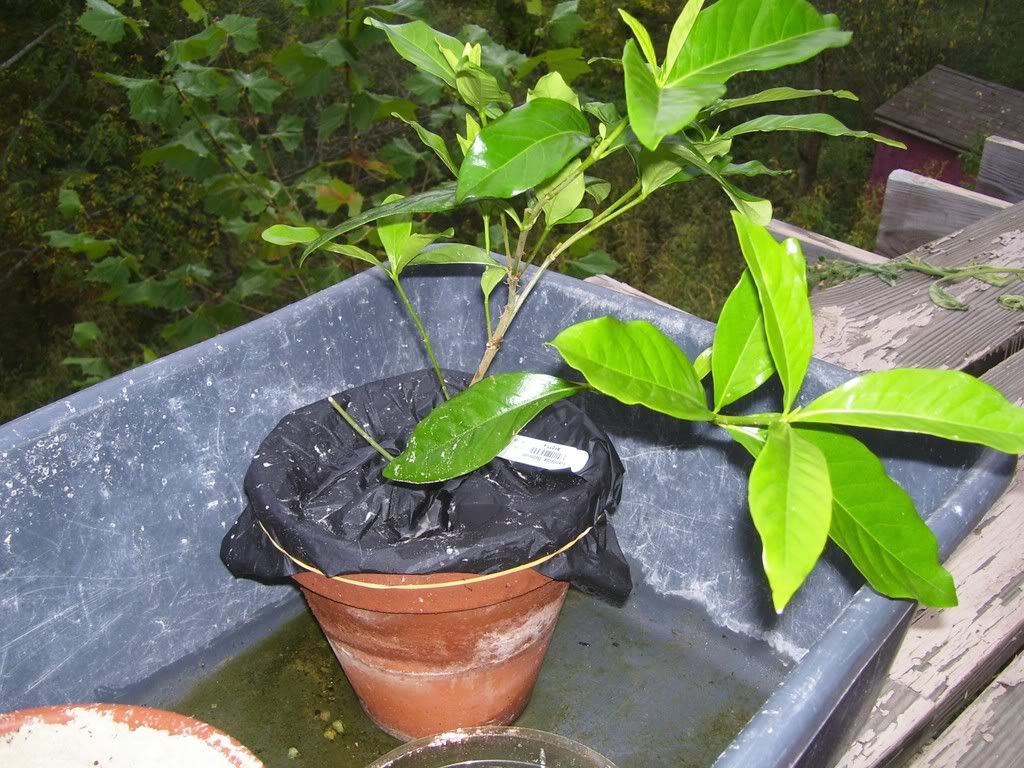 Here are the pictures I took today. They're all inside because its getting cold out.