Lots and Lots of Lovelies for Saturday
maximus7116
(MI)
July 26, 2014
A great day in the garden!
RED SKELETONS, one of my favorite reds, continues to bloom: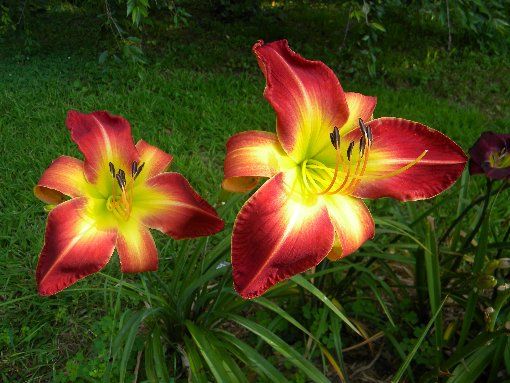 ON THE WATERFRONT is aptly named with this visitor: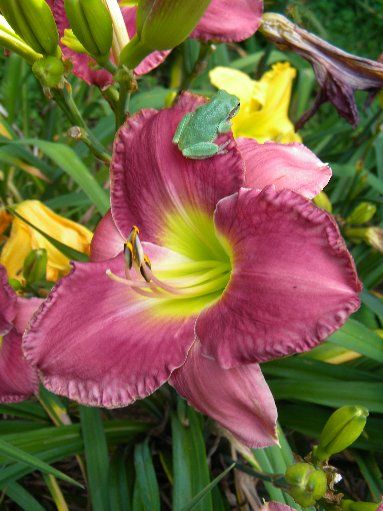 FFO on UP ON THE ROOF, a great late that is chest-high: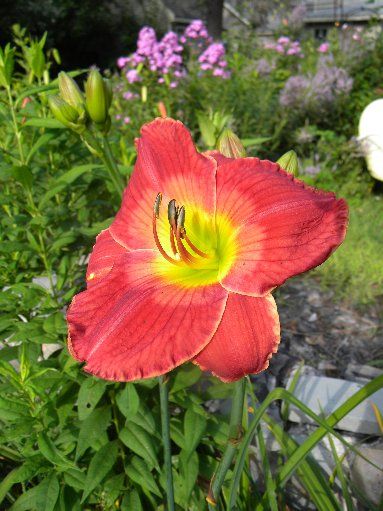 LANA ISHEE has been blooming for a while. This year it has appeared redder, rather than its usual orange: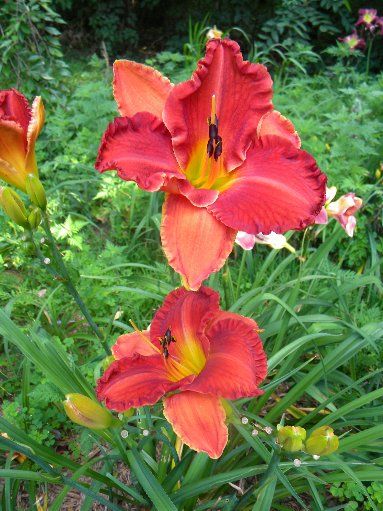 Hanson's wonderful COBRASKIN NECKTIE, a bonus from Curt last year: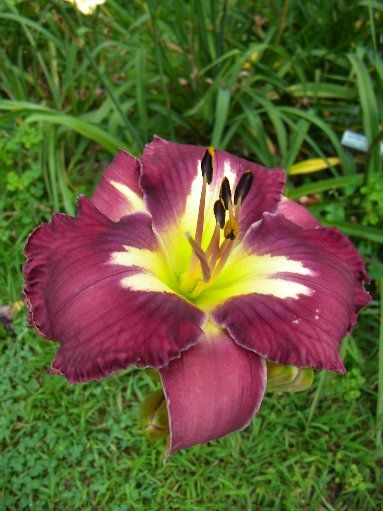 BEACHIN' BABE, planted last year: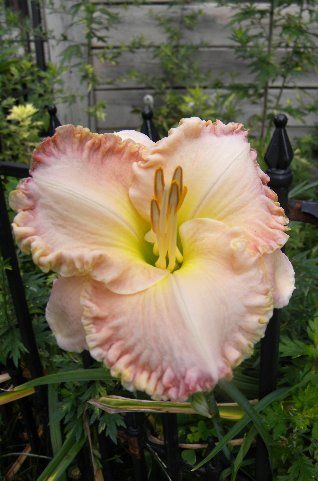 GANGSTER OF LOVE is a great pink: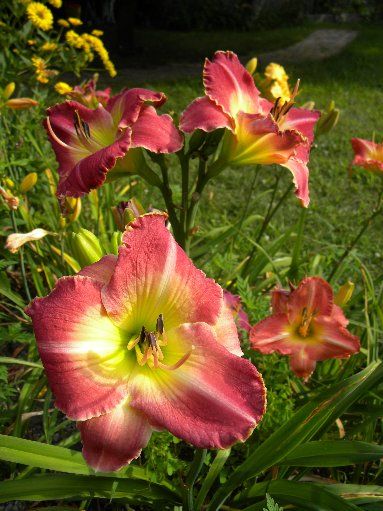 BETTER THAN EVER has been blooming for weeks: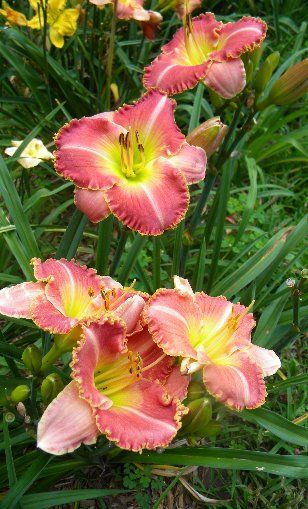 TAHITI SWEETIE had its FFO: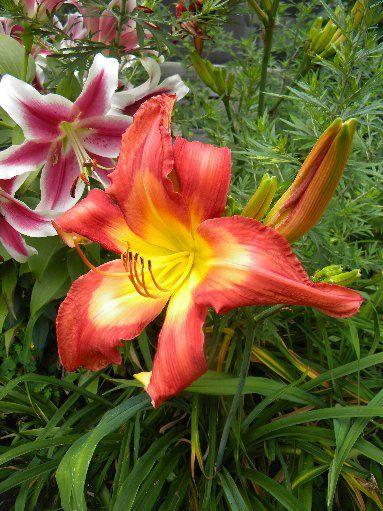 HIGH WATER MARK always blooms much darker than I've seen in other photos: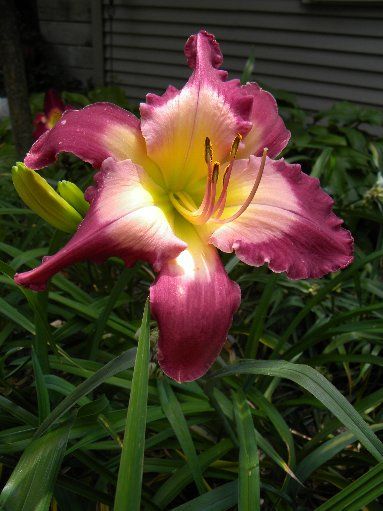 AUNTIE EM, another gift from Curt, with its FFO: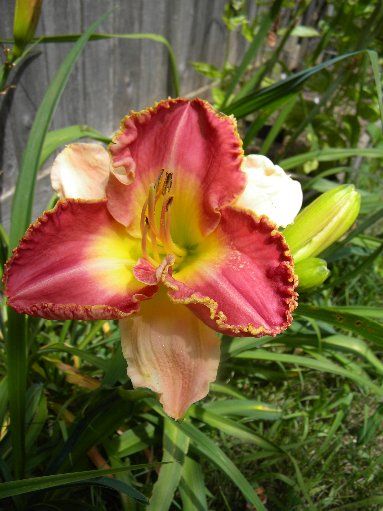 SWALLOWTAIL KITE is looking great after being moved to a better spot in the garden: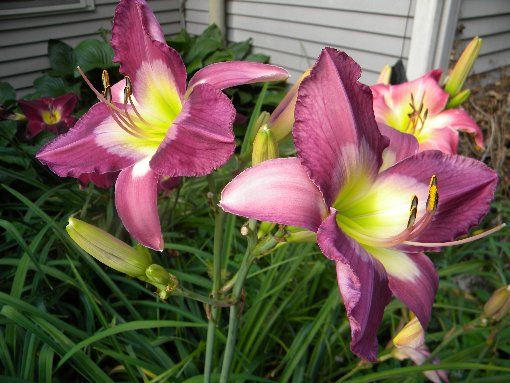 CASTLE CAMELOT is planted under a pine tree but hasn't seemed to mind. It's been blooming for weeks: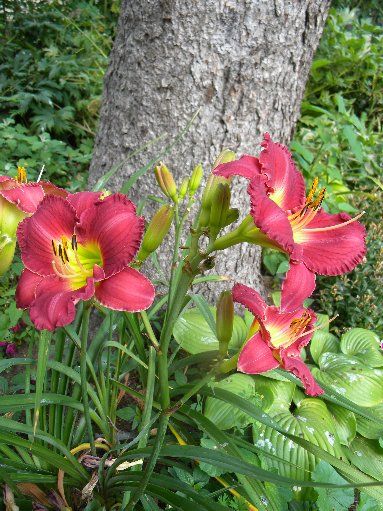 VICTORIAN LACE with INCA PRINCE in the background. This has been the best year for VL:
Two daylilies were scheduled to be shipped off. Of course, that's when the daylilies decide to show you their stuff.
MORTICIA in the weed garden has earned itself a move next year: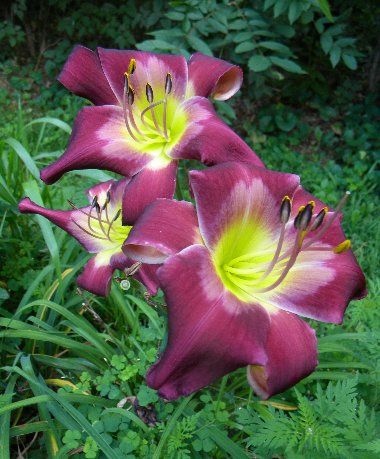 SUNRISE SUNSET BEAUTIFUL looked like this, after I griped about it a few days ago:
Chris