Lots of catch-up pictures
celeste
(zone 4 NH)
July 27, 2014
So I've been so busy, busy that I have hundreds of stored pictures from this bloom season that I haven't had a second to share. Today being Sunday I only have Mom and the newest little one to care for so I am going to do a couple of posts to try to (somewhat) get started on catching up. Hope you enjoy them!
Celeste
My season always kicks off in early July with ORANGUTAN, my very earliest to bloom: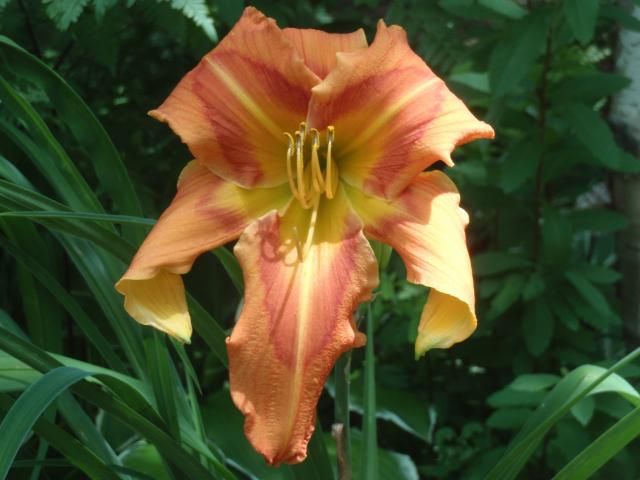 BARBARA MITCHELL came next, a couple days later: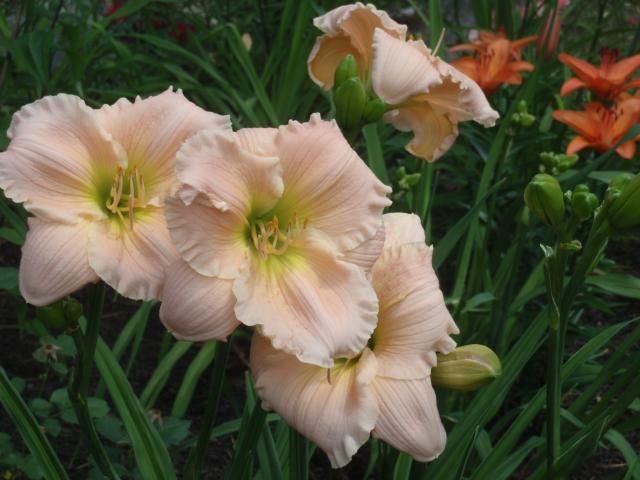 Another shot of the foxgloves which bloomed in June, hiding my house.....

The roses looked great for about a week then the japanese beetles started up and destroyed them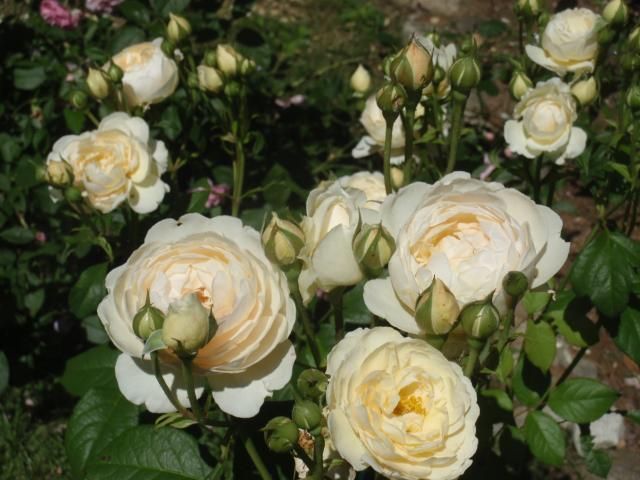 and just a sampling of the asiatic lilies that bloomed already.....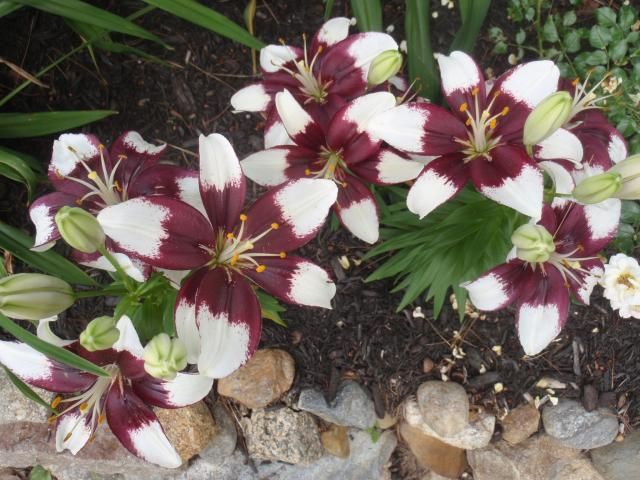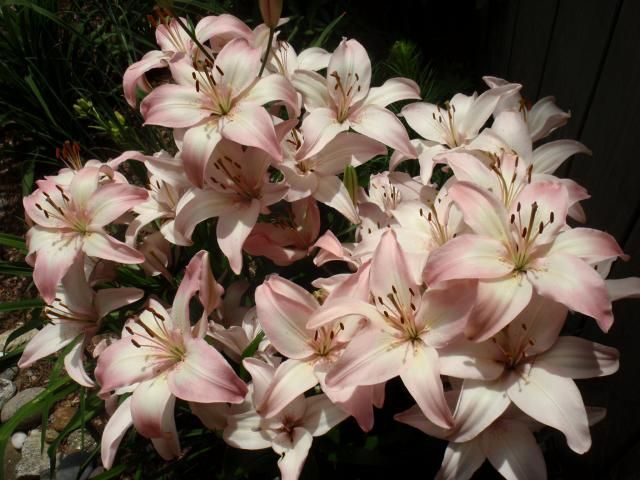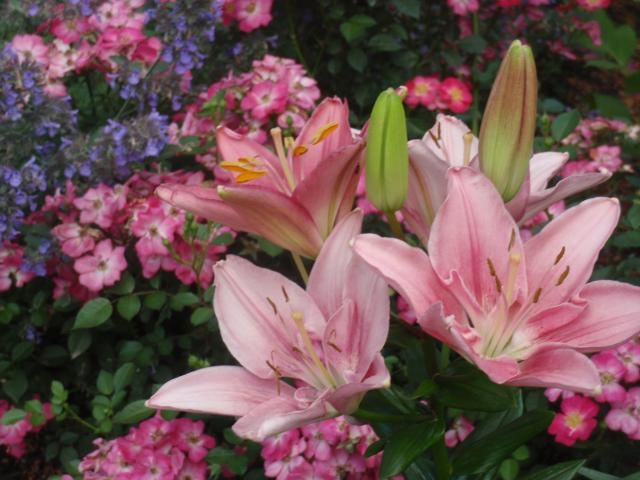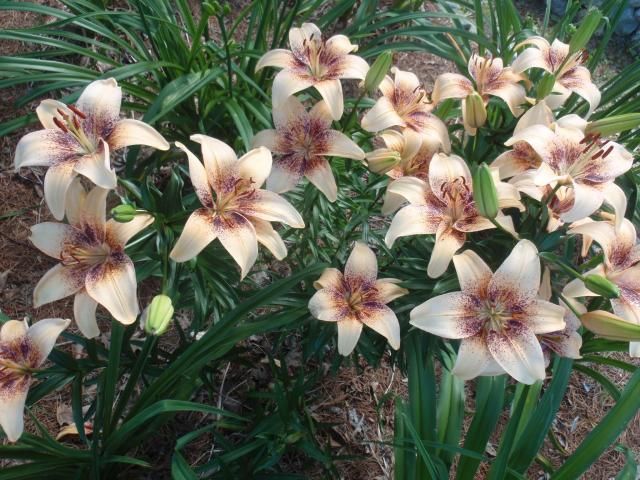 This is SUNAPEE SUNSET blooming amidst the daisies....it is by a local New Hampshire hybridizer


SUNAPEE SUNSET, up close....

FIRES OF VARANASI blooms early

As does ROYAL TROPHY which is a huge 7-1/2 inch bloom that does not fade in the sun....\

I can always count on INCENDIARY to bloom early and to bloom for a long time.

RED EYED FANTASY is always early here....
SMUGGLER'S FIRE puts on a vibrant show in the long border by the road....
Now I'm going to attempt to post another thread with more earlies! Thanks for looking!